Classical CDs Weekly: Beethoven, Rasmussen, Shostakovich, Tchaikovsky |

reviews, news & interviews
Classical CDs Weekly: Beethoven, Rasmussen, Shostakovich, Tchaikovsky
Classical CDs Weekly: Beethoven, Rasmussen, Shostakovich, Tchaikovsky
Hungarian pianism, a Faroese symphony and two Russian violin concertos
Saturday, 25 February 2017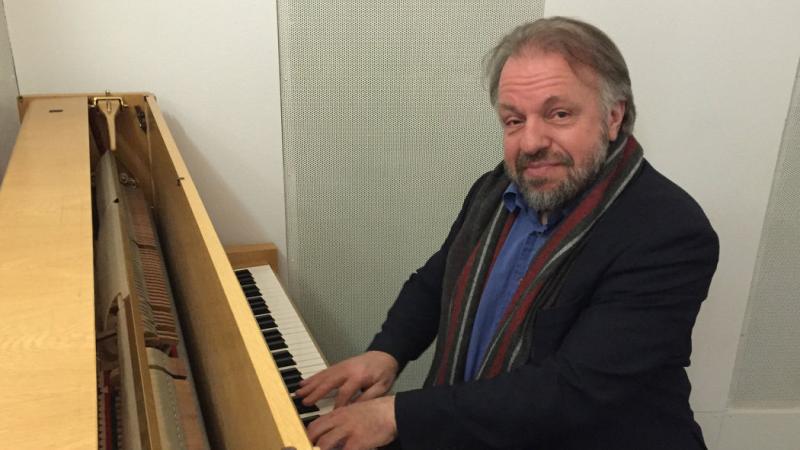 Sunleif Rasmussen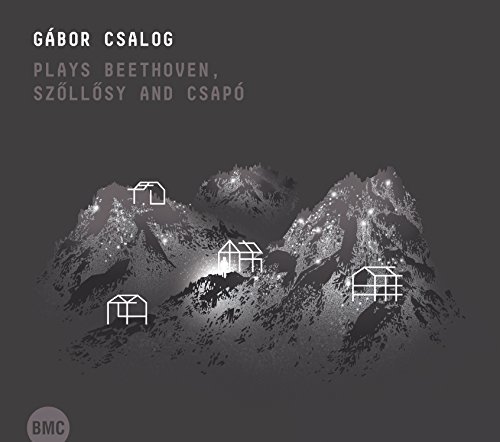 Beethoven: Piano Sonatas Op.110 and Op.111, with music by András Szöllösy and Gyula Csapó Gábor Csalog (piano) (BMC)
Two Beethoven sonatas coupled with shorter pieces by a pair of contemporary Hungarian composers makes for an engaging mixture. Gabór Csalog's disc feels very much like a single live performance, though the individual items were taped at separate recitals. Beethoven's momumental late sonatas draw on many influences, from naïve folksong to baroque counterpoint. András Szöllösy's Paesaggio con morti also fuses multiple elements, a sober chorale theme restated between music of dizzying energy and colour, variously solemn, radiant and disarmingly jazzy. Straight Labyrinth by Gyula Csapó Gábor begins with spare, minimalist fragments, building to a fiendishly complex climax. Csalog's sheer charisma makes both pieces compelling.
There's stiffier competition when it comes to recording Beethoven sonatas, though Csalog's are as good as any recent recordings. These performances fuse sound structural sense with a delight in the music's quirkier elements: the stranger variations in the second half of Op.111 are deliciously unsettling, and the same sonata's first movement is ideally gruff. Op.110's tiny scherzo is riotous, the finale overwhelming, helped by a close recording balance. Neither sonata should be an easy listening experience, but these viscerally exciting performances are riveting.
Sunleif Rasmussen: Symphony No. 2 "The Earth Anew" Helsinki Philharmonic Orchestra/John Storgårds (Da Capo)
Sunleif Rasmussen was born in the Faroe Islands. He studied in Oslo, and now spends his time shuttling between Copenhagen and the Faroes. His impeccable pan-Scandinavian credentials are further boosted by the work on this disc. The Earth Anew was commissioned as a companion piece to Sibelius's vast choral symphony Kullervo, and is scored for similarly extravagant forces. Sibelius's libretto came from the Finnish national epic Kalevala. Rasmussen sets a text in Old Norse, a heady creation myth involving trees, dragons, squirrels and a world sinking into the sea before being reborn. As a piece of musical tone-painting it's frequently astonishing, the first movement's "confusion of sounds" a brilliant depiction of pre-creation chaos, Rasmussen's bass-heavy textures enlivened by shrewd use of a percussive orchestral piano. The arrival of soprano Cyndia Sieden and baritone Bo Skovhus near the movement's close induces goose pimples, the pair portraying the first humans.
Henrik Friis's notes refer to Rasmussen's deployment of Faroese folk tunes, though for non-natives they're hard to discern. What hits home is the work's theatrical flair and boundless invention, ensuring that the darkness never dominates. Several sections are very funny, notably Sieden's squirrelly pyrotechnics in the third movement, sparring with gruff male voices. The symphony's unsentimental, gently optimistic close is marvellous. Highly recommended, abetted by full-throated singing from the Akademiska Sångföreningen and Muntra Musikanter choirs. Superb recording, too.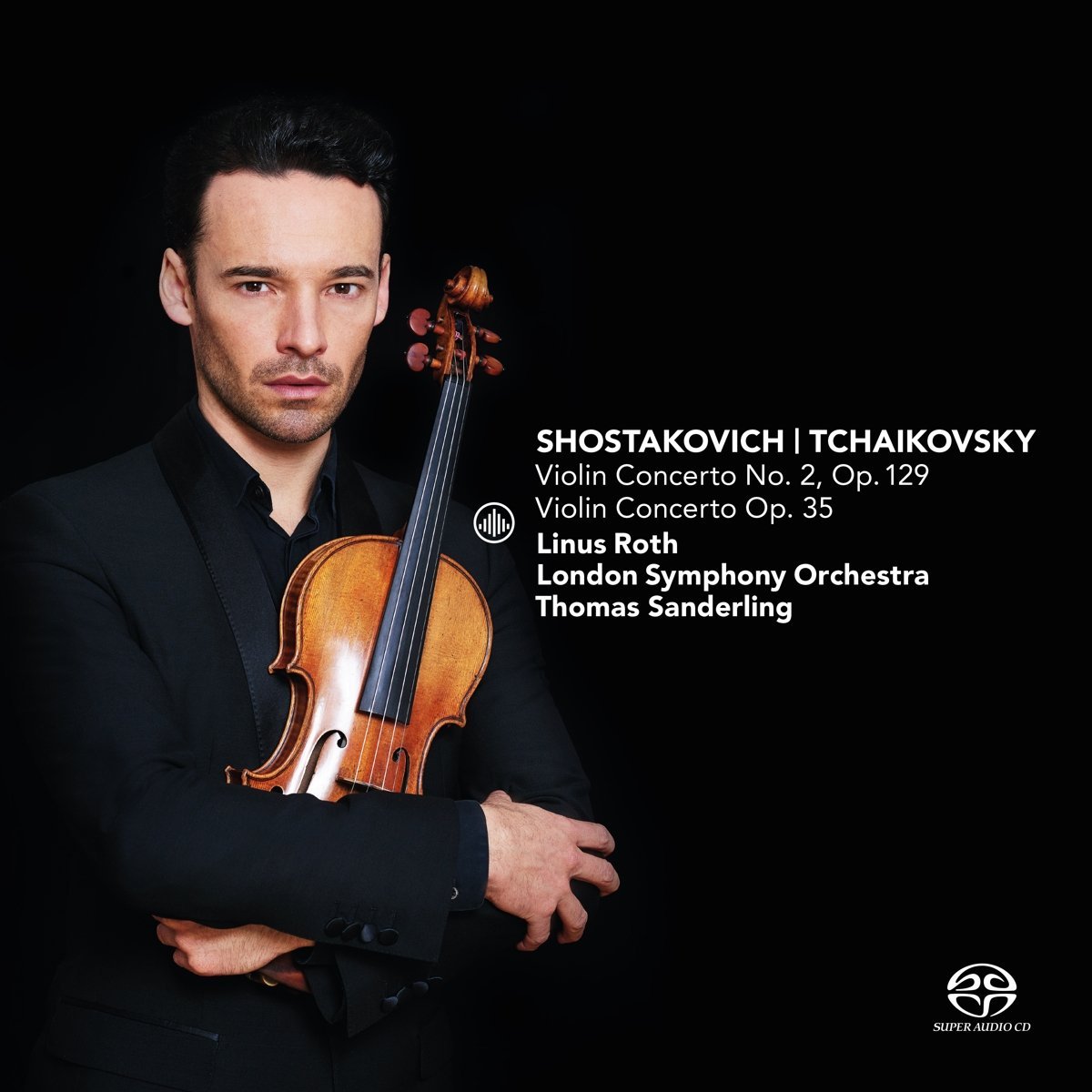 Shostakovich: Violin Concerto No. 2, Tchaikovsky: Violin Concerto Linus Roth (violin), London Symphony Orchestra/Thomas Sanderling (Challenge Classics)
Linus Roth's new version of the Tchaikovsky Violin Concerto purports to be the first recording giving us the composer's supposed first thoughts, his new edition made after combing through the autograph, the first piano reduction and an early print of the solo part. He does much more than open up the familiar cuts in Tchaikovsky's finale, though it's debatable how many of the alterations will be picked up by a casual listener. Jens F Laurson's entertaining sleeve note includes detailed musical examples; there are changes to passages of double-stopping and a few altered notes. The biggest surprise is having the soloist play muted throughout the slow movement, the music far more intimate as a result. Roth's soft playing is exceptionally good, with Thomas Sanderling's LSO providing refined support, the wind solos a highlight. This is an outstanding performance, irrespective of any musicological interest, and it culminates with an incendiary last movement.
The gloomy sleeve art is presumably a nod to the coupling: Shostakovich's dour Violin Concerto No. 2, written for David Oistrakh's 60th birthday though premiered in 1967, a year later. This is gloomy music, conspicuously short on jokes but oddly enjoyable to listen to; a marginally more extrovert companion piece to the Cello Concerto No. 2. Sanderling and Roth are superbly spiky when necessary, the last movement's frenzied close a reminder that, though Shostakovich's ailing body may have been broken, "his music still had plenty of bite". The brooding central Adagio is a high spot, closing with a magnificent horn solo. Roth does the work full justice, ably partnered by a conductor who knew Shostakovich personally. Tremendous.
What hits home is the work's theatrical flair and boundless invention
Explore topics
Share this article