Classical CDs: Nursery rhymes, anvils and polar explorers |

reviews, news & interviews
Classical CDs: Nursery rhymes, anvils and polar explorers
Classical CDs: Nursery rhymes, anvils and polar explorers
A pair of young British pianists, two Requiem settings and a box set of violin sonatas
"Musically engaging and fun to sing" - composer Cecilia McDowall
Isata Kanneh-Mason: Childhood Tales (Decca)
Ernst von Dohnányi's Variations on a Nursery Song is one of the great concertante works for piano and orchestra, rightly compared to a full-scale concerto by soloist Isata Kanneh-Mason. You'll struggle to hear a live performance though in the UK, though; hopefully this high-profile release will give the work a leg up. My favourite joke comes at the very start, with Dohnányi's portentous, brilliantly scored intro dragging us into the depths before a naïve, familiar tune enters as if nothing untoward has happened. This big-hearted piece is genuinely funny, the successive variations cleverly pastiching a selection of composers who Dohnányi's audience would have instantly recognised at the 1914 premiere. Brahms, Tchaikovsky and Dukas are among the more obvious ones, Variation 9's lolloping bassoon solos lifted from The Sorcerer's Apprentice. I love Variation 10's slow passacaglia and the brilliant closing fugato. Kanneh-Mason's performance is excellent, the playing sharp, witty and affectionate. And she's given colourful accompaniment by the Royal Liverpool Philharmonic under new chief conductor Domingo Hindoyan, really pulling out the stops in the final minutes.
You'd happily buy this disc for the Dohnányi alone, though the solo works accompanying it are equally enjoyable. Debussy's Children's Corner is deftly played, Kanneh-Mason revelling in the music's quirkiness. "Serenade for the Doll" is a touching centrepiece, and the final piece, sensibly renamed "Cakewalk", deliciously gawky. Schumann's Kinderszenen sounds well here, Schumann's knights, dreams and sleeping children capped by an effective, emotionally potent take on the finale, "Der Dichter spricht". Mozart's Variations on "Ah vous dirai-je, maman aren't in the same league, but Kanneh-Mason's breezy, affectionate account mean that the work doesn't outstay its welcome. A winning collection, beautifully recorded.
Cecilia McDowall: Da Vince Requiem Wimbledon Choral, City of London Sinfonia/Neil Ferris (Signum)
Russell Pascoe: Secular Requiem Truro Cathedral Choir, BBC National Orchestra of Wales/Christopher Gray (Regent Records)
Here are a pair of choral Requiems, both coming at the traditional mass for the dead from unusual angles, proclaimed in their titles. Cecilia McDowall's Da Vinci Requiem was premiered in 2019 to coincide with the 500th anniversary of Leonardo's death – and was another of the long catalogue of projects whose emergence was delayed by Covid. Russell Pascoe's Secular Requiem (2012) was born of conversations between Christopher Gray, Director of Music at Truro Cathedral, and a Christian adherent, and the composer, immersed since childhood in the church music tradition, but not a believer himself. The McDowall combines the tradition Latin text with snippets of Leonardo's writing, while the Pascoe uses an entirely bespoke text, assembled by Anthony Pinching, which brings together poets as varied as John Donne and Rabindranath Tagore in a structure which mirrors the stages of grief.
Both albums are performed by the commissioning choirs, and hats off to both for championing these pieces. The McDowall in particular leaps out as a perfect vehicle for Wimbledon Choral to show what it can do; it's musically engaging but also, I reckon, a lot of fun to sing. It hits the ground running with a tense, almost expressionist-lite "Introit and Kyrie", with Roderick Williams on typically assertive form. The other soloist, soprano Kate Royal, is focused and driven in the second movement, "The Virgin of the Rocks". The choir holds centre stage in the dancing, poised "Sanctus" while the emotional heart of the piece is in Williams's moving "O you who are asleep?" The whole thing is beautifully paced by Neil Ferris, leading the choir, soloists and City of London Sinfonia, finding in McDowall's music a Britten-like combination of singability, approachability, but also sudden swerves into darker territory.
The Pascoe also has some striking music, not least the opening setting of "No man is an island". The soloists – in this case Catherine Wyn-Rogers and Julien Van Mellaerts – are outstanding, and the choir in good voice. The music, especially the passages for chorus, is a bit tamer, perhaps more "mainstream Anglican" than McDowall's, but its sincerity and the commitment of the choir is beyond question. There are times when the music changes gear – notably the setting of "Do not go gentle into that good night" – and at these points the whole thing takes wing. Both Requiems are partnered with smaller companion pieces to fill out their discs, and both have suitably sombre tone. Pascoe's A Sequence for Remembrance is slight but affecting, and McDowall's Seventy Degrees Below Zero sets the final written words of Robert Falcon Scott, grippingly sung by Benjamin Hulett. Bernard Hughes
Mozart – Sonatas for Piano and Violin Renaud Capuҫon (violin), Kit Armstrong (piano) (Deutsche Grammophon)
Four CDs...92 tracks...16 Mozart sonatas plus two sets of variations, one set of 12 in G major on the tune "La Bergère Célimène", and six in G minor, on "Hélas j'ai perdu mon amant". This new set, it seems is just a part of an impressive pipeline of Mozart works from Capuҫon this year. Also scheduled for more-or-less imminent release are a DVD in the next few weeks, the concertos in September, followed by the piano quartets in November. Does this approach work? Possibly...after all, the composer is described tersely on the homepage of publisher Bärenreiter as "a genius [...] who composed faster than he could write." So why invent struggle if there isn't any? Capuҫon says about his duo partnership with Kit Armstrong: "everything works in a completely uncomplicated and natural way."
In the booklet Capuҫon goes further, and admits that he "is surprised that he has performed these pieces so rarely and in some cases discovered them only recently." It is quite possible to work like this: Perlman and Baremboim were happy to take the quick-fix, bravura approach to a movement like the Rondo of K.378 as recently as 2006, and Capuҫon/ Armstrong have a similar breezy insouciance. There's nothing wrong with it... and yet, the moment players start to engage with the recent scholarship, look at what is 'call' and what is 'response', which is the 'front foot' of the dance and which the 'back foot', things surely can get more interesting. In the slow opening to K.379 in G major, for example, others such as Isabelle Faust and Alexander Melnikov, go looking for far more depth and argument and drama and echo. And duly find it. And that is very much the question which this set raises. Yes, there is grace, elegance, shape here, but also a certain matter-of-factness. Capuҫon and Armstrong have found their way to "get Mozart done". It is not the only way. Sebastian Scotney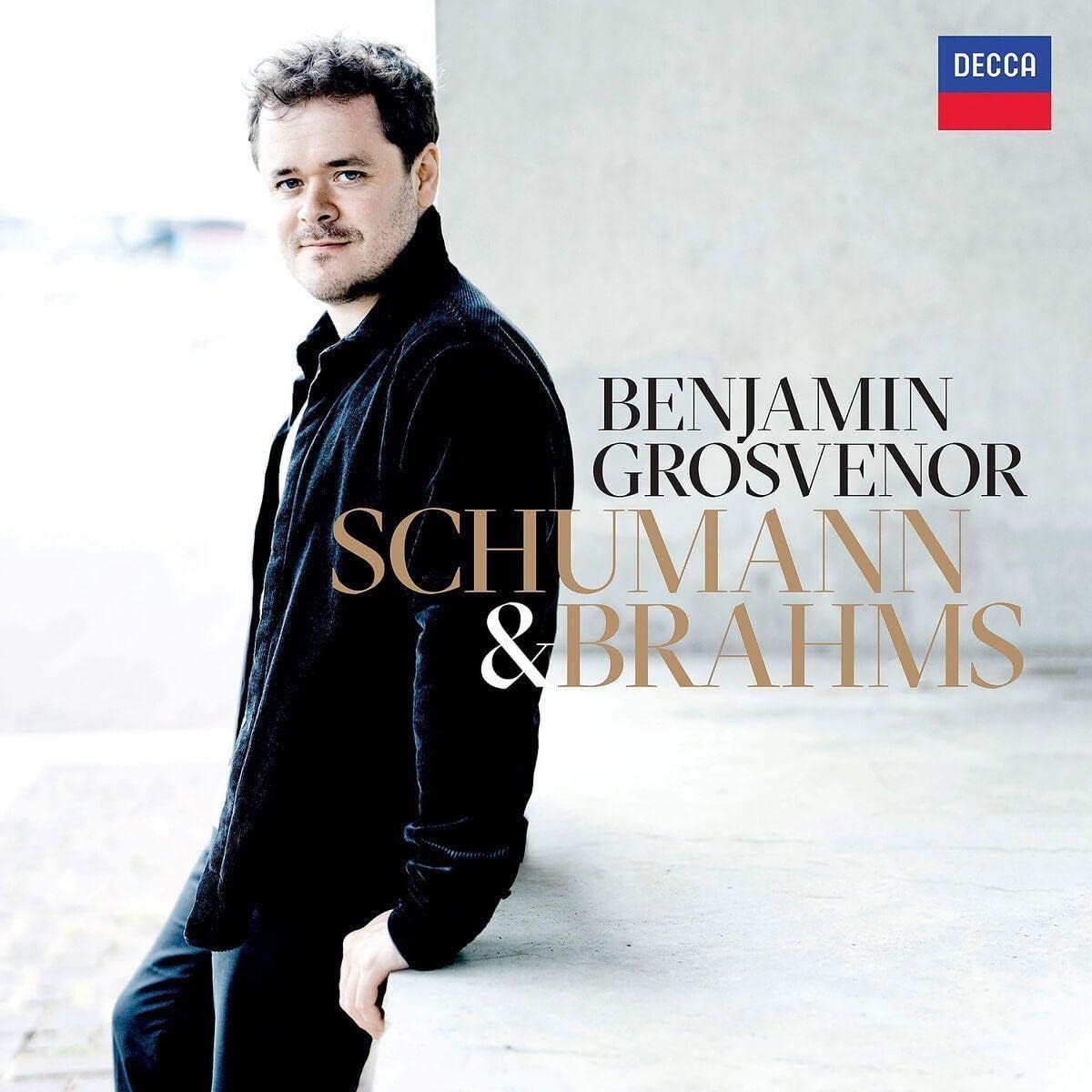 Schumann & Brahms Benjamin Grosvenor (piano) (Decca)
This is a terrific collection; I'm no pianist and will freely admit that much 19th century keyboard repertoire scares me. Schumann's eight-movement Kreisleriana holds no terrors for me in Benjamin Grosvenor's performance, largely because he's so good at bringing out each chapter's character. There's passion, drama and humour in spades, Grosvenor drawing us in so that the work's 35 minutes pass in the blink of an eye. "Sehr innig und nicht zu rasch" unfolds like a single movement sonata. Schumann's faster numbers are bold and ooze personality, sparks flying in No. 7. The last section's payoff is superb, the music evaporating into thin air. Grosvenor also throws in several shorter pieces, including the lovely Blumenstück and the finale of Schumann's Piano Sonata No. 3, both nicely done. Plus Grosvenor's charming solo transcription of the little "Abendlied" from the 12 Klavierstücke für kleine und große Kinder, and Clara Schumann's Op.20 Variations.
Brahms described his Op. 117 3 Intermezzi as "three lullabies of my sorrows", Katy Hamilton's cogent booklet essay suggesting that these reflective miniatures are better suited to a recording studio than the concert hall. Grosvenor judges their mood well; listening to the third one is like bathing in dark chocolate, Grosvenor's handling of the final cadence exquisitely judged. Decca's sound is superb; it's good to know that major labels are still capable of releasing serious stuff. Plus this CD plays for nearly 86 minutes, so you really get your money's worth.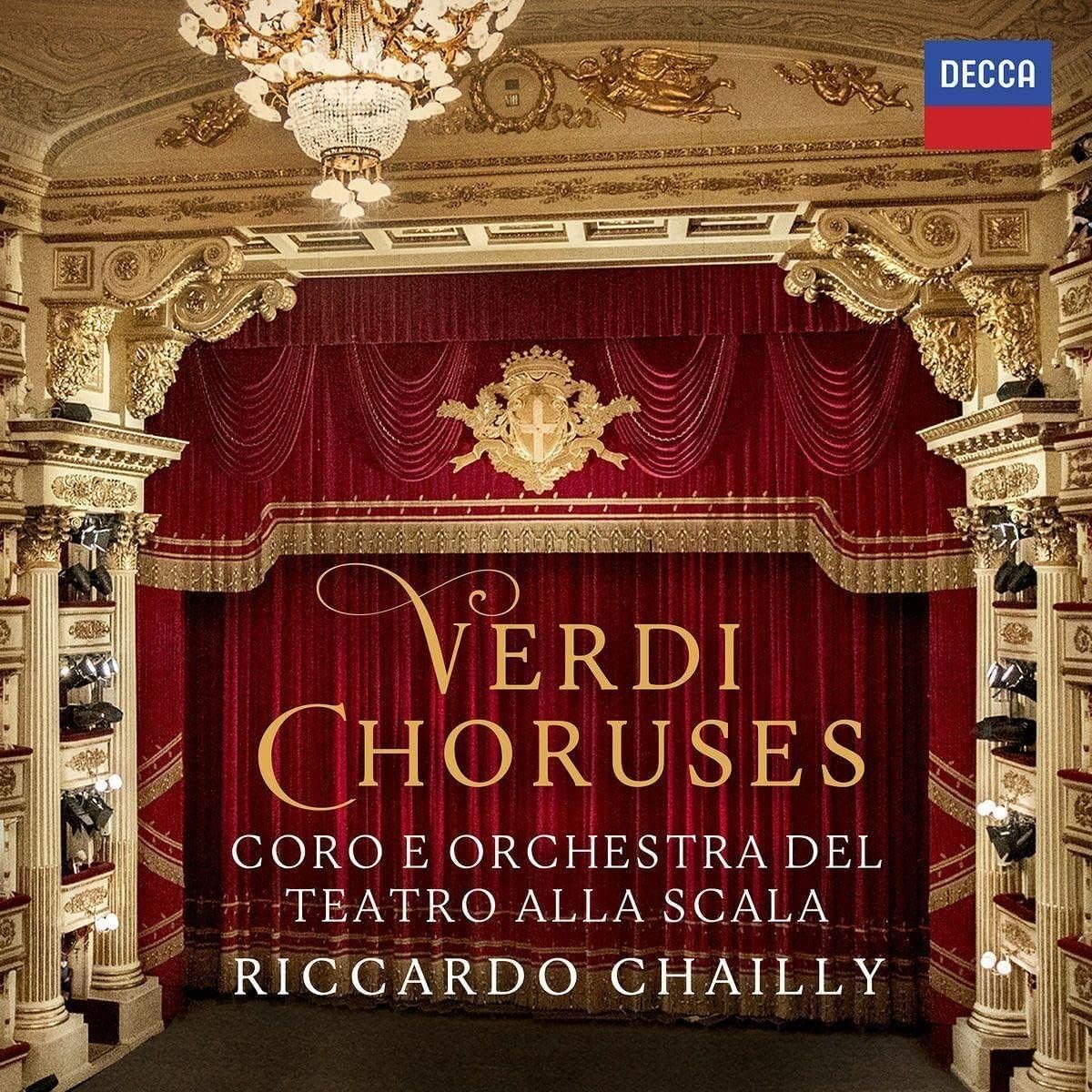 Verdi Choruses Coro e Orchestra del Teatro alla Scala/Riccardo Chailly (Decca)
Released to celebrate Riccardo Chailly's 70th birthday, this is an indecently enjoyable Verdi anthology, even if you're not a fan of operatic 'best of' collections. You'd expect nothing less from these forces. Chailly's direction is clear and unfussy, and the La Scala chorus's singing is matchless. They make a wonderfully rich sound at a low dynamic level, and will make your windows rattle when at full tilt. Verdi was an inventive orchestrator, and Chailly really relishes the writing for lower brass and percussion. Try "Spuntanto ecco il di d'esultanza' from Don Carlos, Verdi's monks grumbling over leery trombones and bass drum beats. And the way that Chailly phrases the string line at 2'40" is so idiomatic. Two witchy extracts from Macbeth are great fun, and the orchestral introduction to the "Profughi Scozzesi" is atmospheric, Verdi conjuring up Scottish vistas with baleful brass and soft string chords.
The little prelude to Ernani demonstrates just how much Verdi could pack into three minutes, and the same opera's "Si ridesti il Leon di Castiglia" romps along (best ignore the line about "Moorish oppressors"). There's a melting "Va pensiero" from Don Carlos and Il Trovatore's "Vedi! Le fosche" has terrific anvils. An extended sequence of Aida highlights is brilliantly done, trumpets immaculate in the march. A clangorous snippet from Simon Boccanegra brings proceedings to a rousing close. Full texts and translations are included.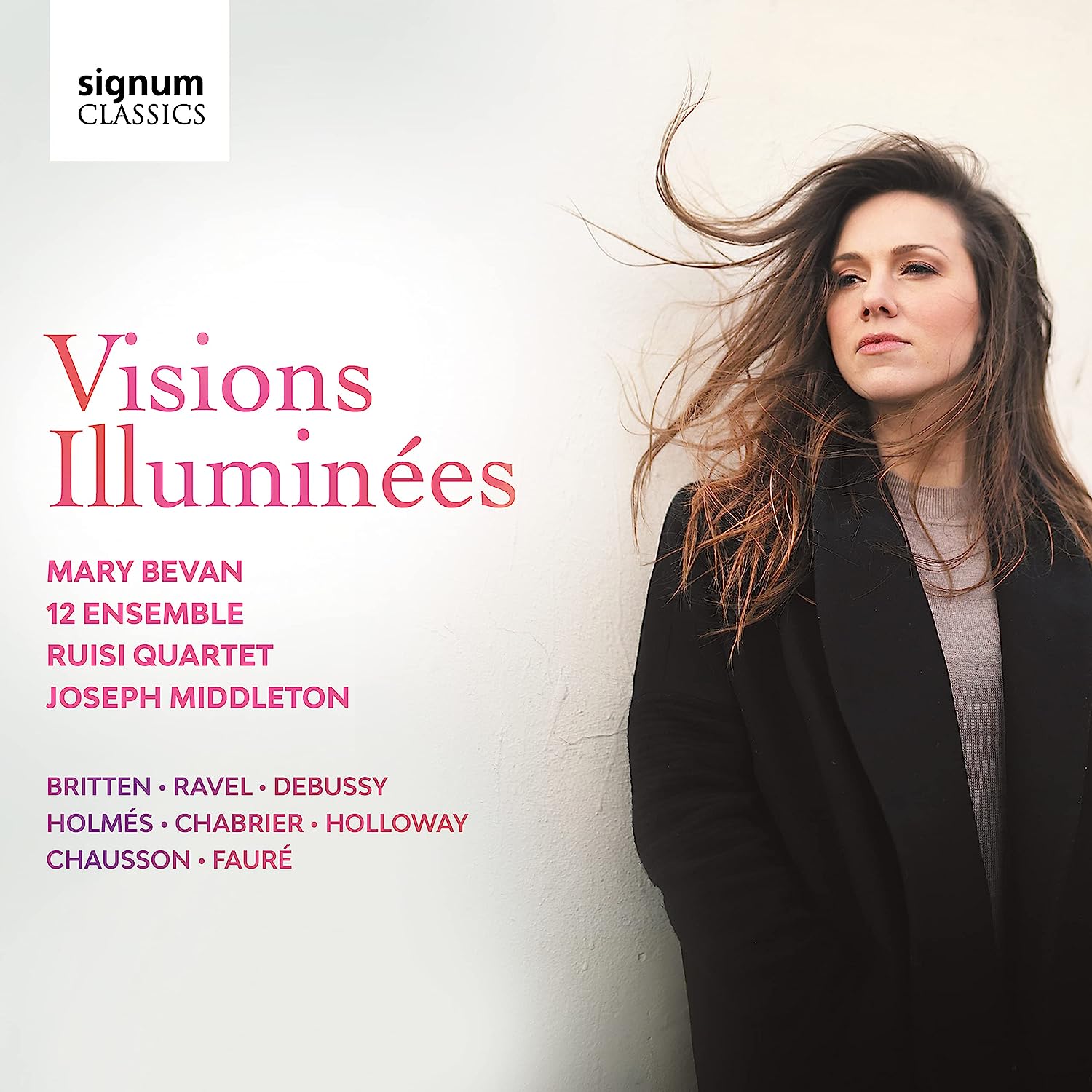 Mary Bevan: Visions Illuminées (Signum)
I'm a sucker for Fauré, and the warm "Clair de Lune" that kicks off Visions Illuminées instantly gives the sense of being in safe hands – and this is borne out by the rest of the disc. Mary Bevan has put together a selection of French melodies with Britten's Les Illuminations at its heart, an English composer setting the extraordinary prose poetry of Frenchman Arthur Rimbaud. Like most Britten, the association with Peter Pears colours other interpretations – and in fact Les Illuminations was premiered by a soprano. It has a very different impact with a female voice. Peter Pears takes a heroic approach, noble even in moments of uncertainty. Bevan is more straightforwardly alluring, unafraid of sheer beauty of sound, but also a bit fragile, sometimes overwhelmed by the perfumed emotions of the texts. She finds a perfect stillness in "Phrase", while the longest song, "Being beauteous", builds from chromatic ambiguity into a rich dialogue between voice and the solo strings that emerge from the ensemble. The final movement, "Départ" is very moving in its drifting harmonies and wearily regretful vocal: "Enough seen… Enough had… Enough known." This album is worth hearing for Les Illuminations alone.
Which is not to say the rest is by any means filler. There is exquisite Ravel and Debussy in arrangements by Robin Holloway, plus Duparc, Chabrier and Chausson. The most interesting discovery is Augusta Holmès (1847-1903), student of Franck and disciple of Wagner, who was new to me. Her Sérénades, to her own texts, have a melodic charm and restrained expressivity. Bevan's singing is sensitive and beguiling throughout, pure when she needs to be, but rich and sensuous in the fruitier moments (like Ravel's "Un gran sommeil noir"). She is accompanied by the conductorless 12 Ensemble, supplemented by Joseph Middleton on the piano and the Ruisi Quartet, who shine in the Holmès. Bernard Hughes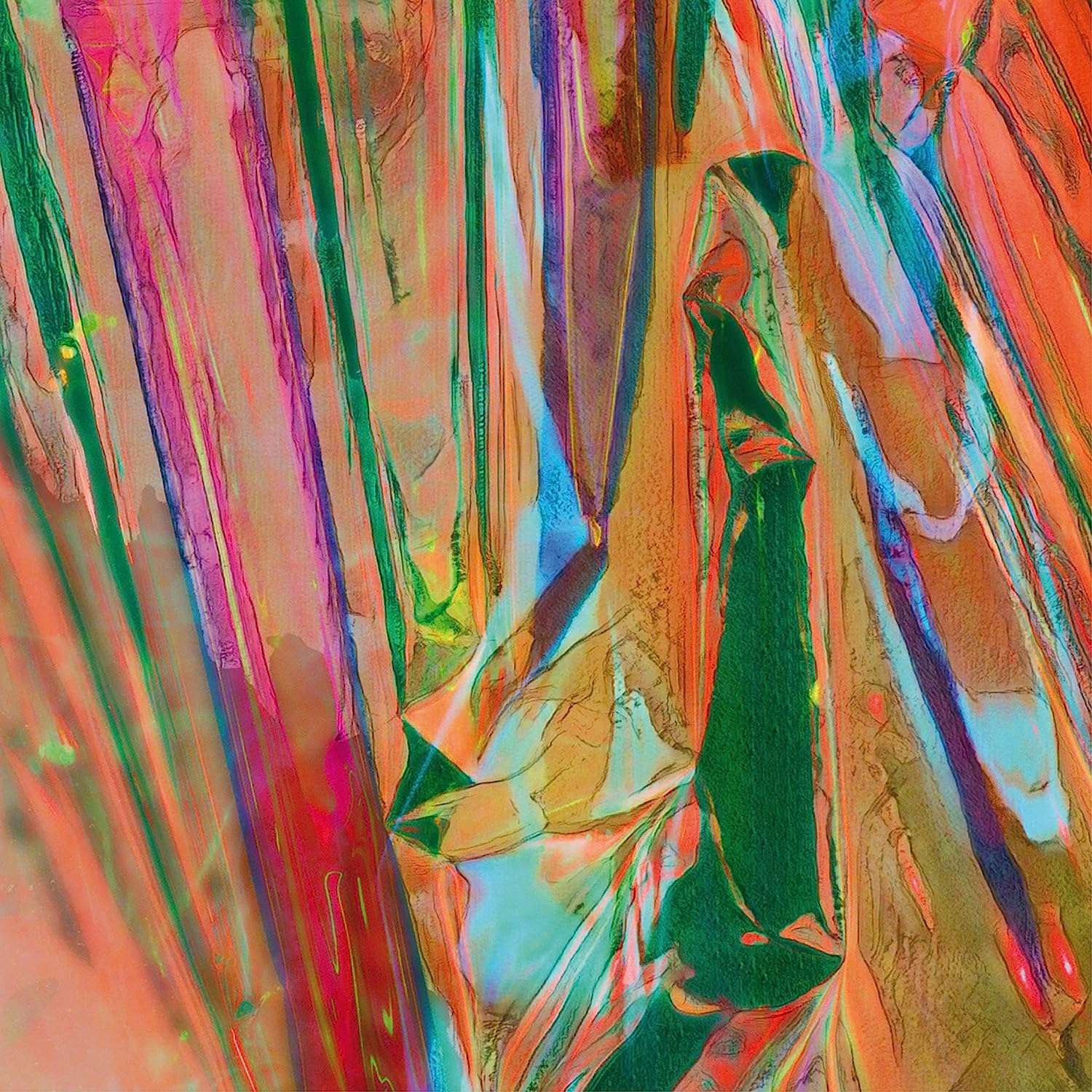 Apollo5: Invocations (Voces8 Records)
Invocations is the sixth album by Apollo5, the younger quintet sibling of Voces8, since their debut in 2015. Apart from the first, these are mostly straightforwardly "classical" – 2019's O Radiant Dawn is perhaps the pick of the bunch. But Invocations moves towards what used to be called "crossover", as the members of the group chose pieces that were "musical milestones" for them, and they have been re-imagined, sometimes quite radically, by long-time collaborator Fraser Wilson.There are still nods to the classical repertoire – Purcell's "The Plaint" and the "Agnus Dei" from Byrd's Mass for Five Voices are typically classy performances. There is also an entirely new piece: Wilson's Invocation, to a heartfelt Quaker text, finds music that matches the simplicity of the words, hymnic but not prim.
But the bulk of the tracks are pop, or otherwise non-classical. Some songs can stand up to reworking and Billy Joel's "And So It Goes" is one. Besides the piano-and-vocals original, there's the Bob Chilcott arrangement that has been a King's Singers staple for many years – and now this striking opener to Invocations. Resonant overlapping canonic entries create vaguely medieval clusters that hang in the air. It's lovely – and seems all too soon that the piano segues into Elton John's "Your Song", and we are back in familiar territory. Others sit a bit safely on a bed of piano textures (played by Wilson himself) that are less interesting than what is going on in the voices. The tone of the album is predominantly inward and reflective – only the lazy swing of "Chan Chan" changes the tempo, and I wondered whether none of the group had musical experiences of "pivotal, life-changing significance" that involved saturnalia or wild abandon (or even mild abandon). But this cavil aside, the disc ends in style with a touching take on "The Last Rose of Summer" and an unapologetically soupy "What a Wonderful World". Bernard Hughes
Dohnányi's portentous, brilliantly scored introduction drags us into the depths
Share this article