White Heat, BBC Two |

reviews, news & interviews
White Heat, BBC Two
White Heat, BBC Two
Paula Milne's decade-straddling drama succeeds more as the personal than the political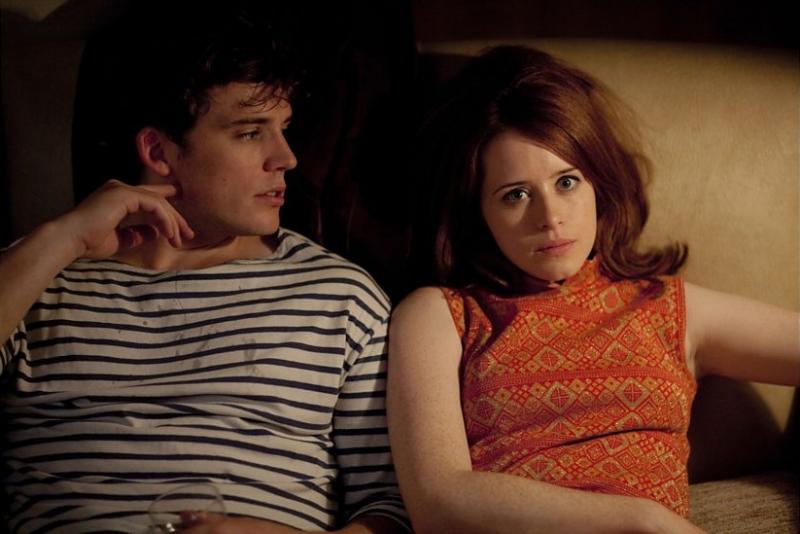 Jack (Sam Claflin) and Charlotte (Claire Foy) get radical
Everything that's best about the opening episode of Paula Milne's White Heat, a decade-straddling saga of seven friends who begin as flatmates in 1960s London, is encapsulated in its Hartley-quoting title, The Past Is a Foreign Country.
For estranged friends Charlotte (Juliet Stevenson) and Lily (Lindsay Duncan) it's also a country fraught with unresolved tensions and deeply painful secrets, and one that they're forced to revisit after a death brings the old group back together in the present day.
So far, so The Big Chill. But the more commonly drawn comparison has been to the Beeb's beloved flatmates drama This Life – it's perhaps unsurprising that the marketing has focused on the sex, drugs and rock 'n' roll young 'uns rather than the quiet devastation of their aged counterparts.
There's an unfortunate tendency for characters to speak in polemic sound bites rather than sentences
After a brief foray into the present day which sees Stevenson's Charlotte arrive at the house she shared four decades prior, we shift back into 1965 to see the day she moved in. The bright-eyed young Charlotte (Claire Foy), desperate to get away from her suburban parents and their on-the-rocks marriage, is interviewed by prospective landlord Jack (Sam Claflin), a self-styled rebellious liberal.
It's something of a shrewd trick on Milne's part to write the character as so overtly, self-consciously political. By having Jack "parade his radical credentials" to the point that he irritates just about everybody around him, the show's own less-than-subtle political parading becomes that bit less obtrusive. Take his gambit to the newly assembled tenants, in which he outlines his vision for their modus operandi – which, in brief, involves "eliminating the exclusivity of couples". You get the picture. Only Charlotte, impressionable enough to be smitten despite her obvious smarts and feminist streak, raises her hand in concurrence with the "free love" motion. The moment is tongue-in-cheek enough to offset some of the episode's later, clunkier moments of social commentary – and make no mistake, there are plenty.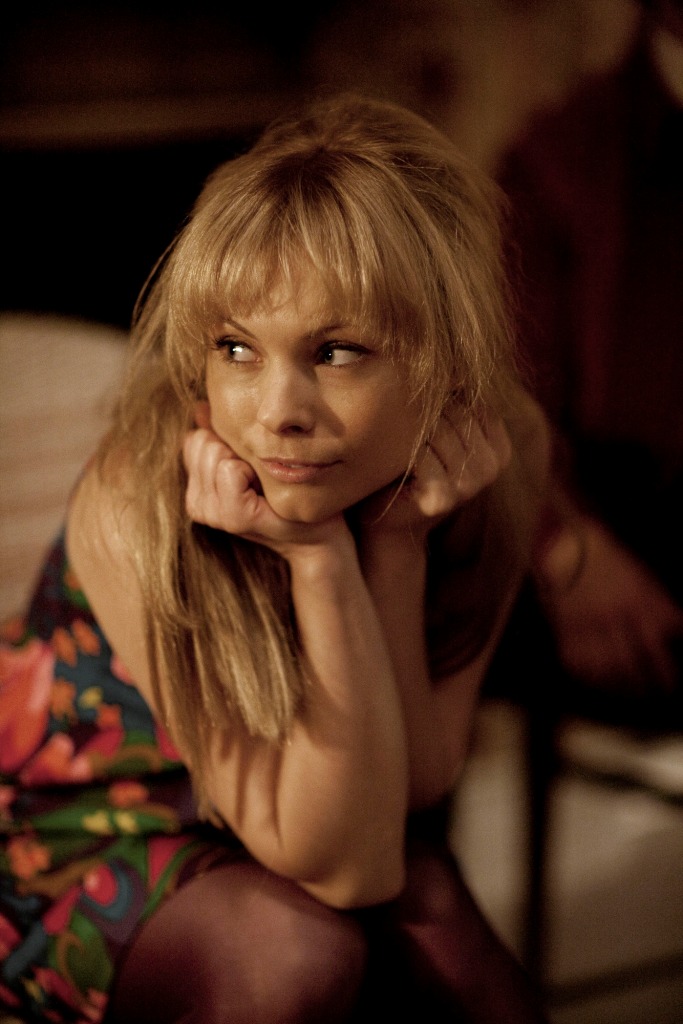 There's an unfortunate tendency, in fact, for characters to speak in polemic sound bites rather than sentences. Following a tense slavery-based fracas, Jamaican law student Victor (David Gyasi) complains, "For all Jack's talk of poverty and inequality, he knows nothing of them." Anybody watching with more than one per cent of their brain cells engaged will have worked this much out for themselves, and it's not clear why the line exists other than to hammer home a point already well made.
Making up the rest of the group we have Lily (MyAnna Burning, pictured right), who's studying art despite her working class parents' protestations that it "won't put food on the table"; Alan (Being Human's Lee Ingleby), a Geordie lad determined to better himself who clashes with Jack even more ferociously than Victor; and finally medical student Jay (Reece Ritchie) and Belfast-born Catholic Orla (Jessica Gunning), both of whom are outsiders harbouring secrets. Within these first 60 minutes alliances have formed, rifts set in, and crushes – both requited and unrequited – made themselves plainly felt. It's not difficult, especially given the tension between Charlotte and Lily in the present day, to make out the shape of things to come.
There's not much here that's genuinely novel, and for a show centred on twentysomethings discovering the pleasures of the Sixties there's precious little joy to be found (though the soundtrack is a predictable treat with The Who, The Kinks and The Marvelettes all sticking an oar in). Given what we know about future episodes, which will span four decades with a rapidly changing Britain as their backdrop, things are unlikely to brighten up. The manifold horrors of the '80s are yet to come, but Churchill's death (which occurs precisely at the midway point here) is a harbinger that also provokes one of the episode's most compelling and tense character exchanges.
As well-played as the young dynamics are – Foy being a reliable standout – there's far more intrigue in the notion of the estranged group being forced back together some 40 years on, not only because of the dramatic irony it lends the ill-fated Jack's story. The balance here is heavily tipped towards the youthful past and it's likely to remain so throughout the series, but as more and more of the group reassemble (we see only Charlotte, Lily and Victor this week), more time must surely be given over to the fraught dynamics of the reunion.
As it is, the episode's most memorable scene comes in the present, as the older Lily stands silently in the room that used to be Jack's. Duncan does wonders without a word, and the moment's a subtly played and haunting reminder of the way spaces remain the same, even as their inhabitants change and wither beyond recognition.
CLAIRE FOY'S CV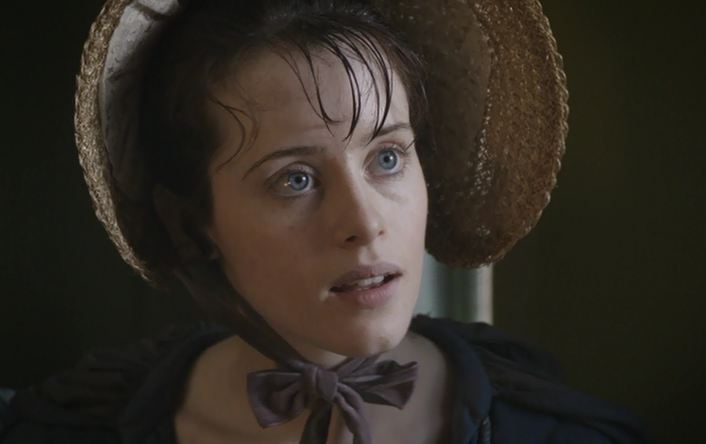 Little Dorrit (2008). "Dickens did just see her as homely, angelic and giving. I looked on her as a sort of a carer whose parent or child is ill. That made her believable in my head."
Upstairs Downstairs (2010-12). Lady Persephone, posh little brown shirt based on the Hitler-obsessed Unity Mitford, tops herself in a dramatic exit from the second series.
The Night Watch (2011). Foy plays a troubled lesbian toy girl in an adaptation of Sarah Waters' novel about heartache in the Blitz (pictured below with Anna Maxwell Martin)
Wreckers (2011). Foy is wife to Benedict Cumberbatch in fraught low-budget Fenland drama
The Promise (2011). In Peter Kosminsky's epic historical drama, Foy plays Erin Matthews, an 18-year-old obsessed with investigating the story of the British soldiers serving in Palestine in the years before our ignominious exit. "I just recognised quite a lot of things about me when I was her age."
White Heat (2012). Foy is a feminist child of the Sixties who grows up to become Juliet Stevenson.
Hacks (2012). Guy Jenkin comedy inspired by the hacking scandal, in which Foy's feral tabloid editor Kate Loy is not remotely based on to Rebekah Brooks. A rare comic outing for an actress with natural funny bones.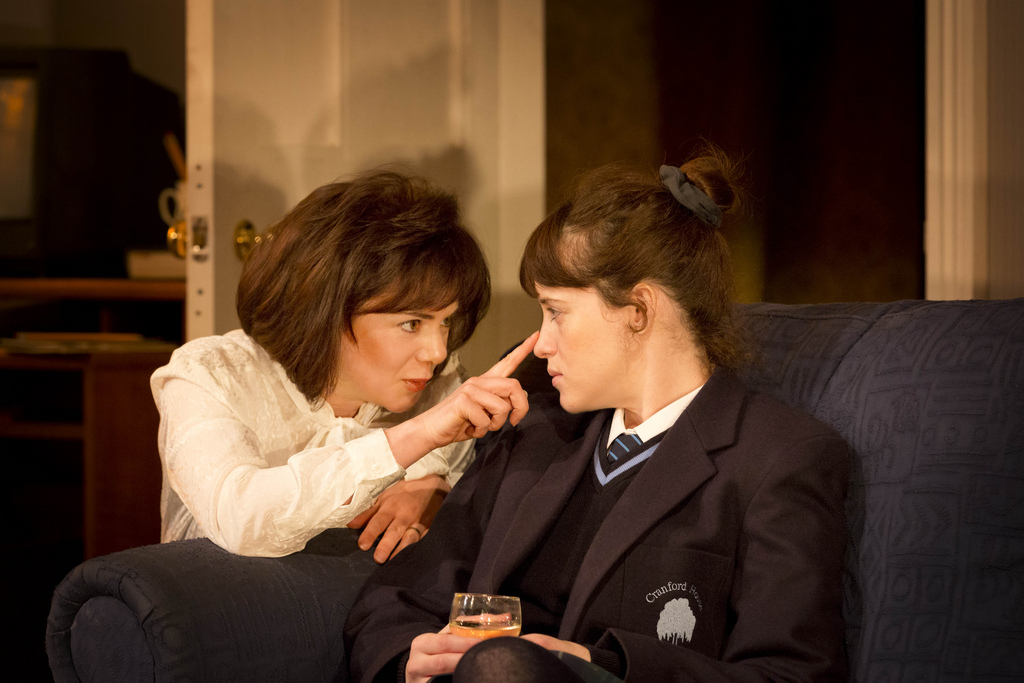 Love, Love, Love (2012). In Mike Barlett's played Foy played a child of a hippie baby boomer. "It's the Philip Larkin thing: she really does believe her parents did fuck her up. I hope I'm not like she is when she's 37." (Pictured, Foy with Victoria Hamilton)
Macbeth (2013). "Why does everyone think she's so evil? My approach to every character is you essentially want to understand. They always have something they are fighting against. They have lost a baby and that's the catalyst for everything."
Wolf Hall (2015). Foy's Anne Boleyn goes toe to toe with Mark Rylance and Damian Lewis.
The Crown (2016). Queen of all she surveys. Bring on series two.
Jack's gambit outlines his vision for 'eliminating the exclusivity of couples'
Share this article