Paula Milne on writing White Heat |

reviews, news & interviews
Paula Milne on writing White Heat
Paula Milne on writing White Heat
The author of the major new BBC Two drama explains how she revisited the past to make sense of the present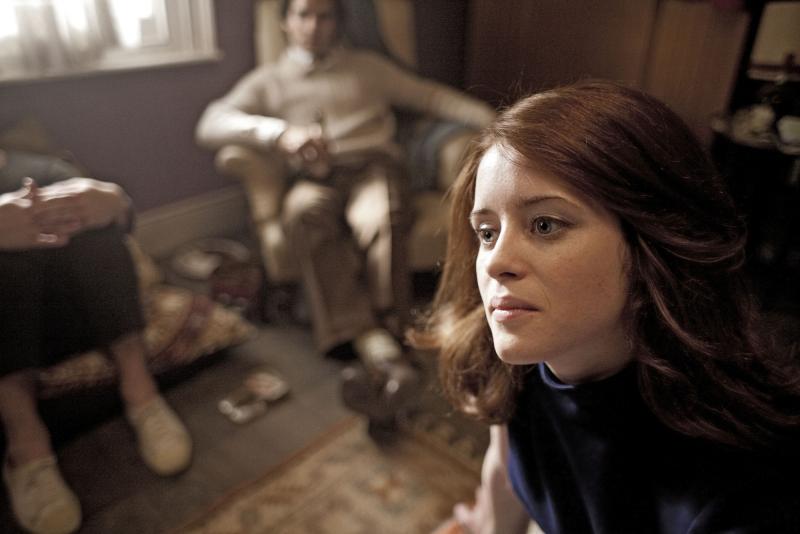 Claire Foy in 'White Heat': an intelligent everywoman who discovers feminism through lack of choices
Each decade is a response to and reaction again the previous decade. I'm a child of the Sixties, which were clearly to some extent a response to the post-war austerity of the Fifties. You felt the presence of the war. It was the elephant in the room. My parents' generation had fought or driven ambulances and been informed by its values. My father was blinded in the last week of the war. After the trauma of war, his generation seemed to seek contentment and stability.
To us, their children, they seemed so staid - the heated trolley for the food in the dining room, the make-do-and-mend and the thrift as against the hedonistic world we were involved in. The two seemed like different planets – the war was the past, we were the future.
So it's no coincidence that the first episode of White Heat, which tells the story of seven young people who begin house-sharing in 1965, is called "The Past is a Foreign Country". They are part of the post-war reconstruction, when a youthful generation started to be empowered and have money in their pocket. A form of post-war capitalism came which was youth culture. There was money to be made in jeans and the record industry. It was very quick to seize on the rebellion. That wouldn't have happened so quickly if the Fifties had not been a period of shoring up.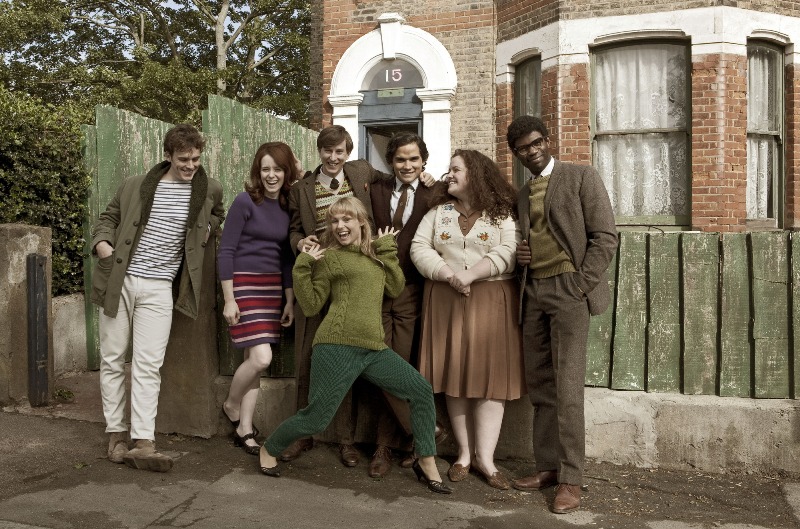 White Heat was relatively quick to get off the ground but contains a lifetime's worth of experience. In it I wanted to create characters you would want to see again over the years but who would also have a different response to the political and cultural things that would impact on them. We meet them again in 1968, 1972, 1979, 1982 and 1990, and we also flash forward to the present when they return to the house they once shared after one of them has died. I use the older characters (played by older actors) to trigger memories of the past and create a tension in the present which reflects the damage that the past has inflicted.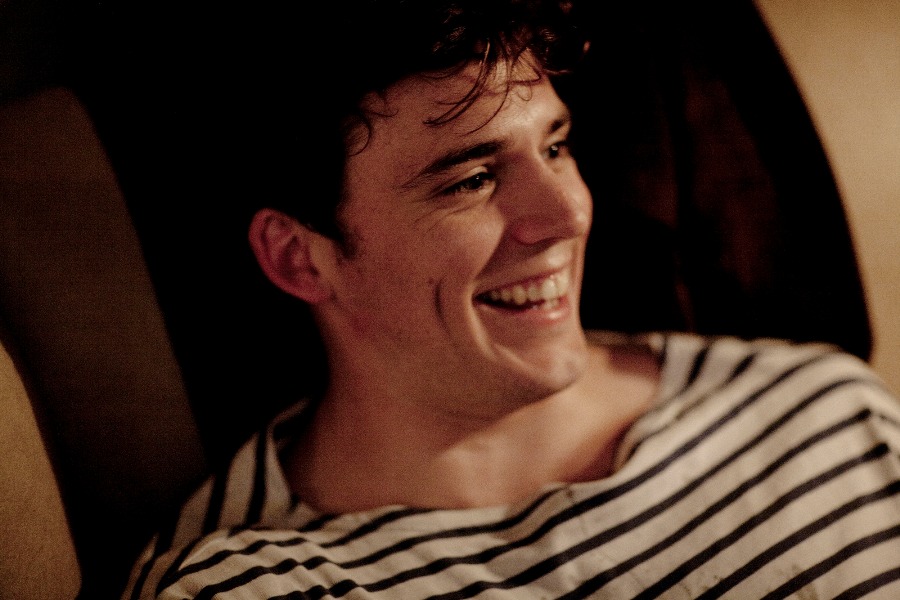 The political beating heart of the piece is Jack (Sam Claflin, pictured right), who undergoes the most fundamental change of all of the characters. His struggle is to find a legitimate cause. In one episode he says to his father (Jeremy Northam), a Conservative peer, "Maybe the problem was there were no causes to fight for any more. Your lot did all that for us." When Mrs Thatcher walks into Downing Street the father says to him, "Just remember it was your lot that put them there." Jack is, if you like, the prism through which we can see the political imperatives of the past which we are still living through today.
I was born in 1947 and have tried to write about things which I experienced or have seen and remembered as being a big cultural shift. For example, pre Time Out you would answer ads through the Evening Standard or flat agencies. Unfurnished flats were at an absolute premium and you would literally queue up to have an interview. There were some pretty interesting things that people were trying to pull off. As a young landlord Jack at one point says, "No sex with the same person on three consecutive nights." That was actually put to me in one flat I went to. I blushed and ran away!
The piece of work which clearly is going to be referenced in relation to White Heat is Our Friends in the North (1997). What Peter Flannery's drama proved is that the audience has an appetite for the epic serial that covers decades where people can see the landscape of their lives mirrored back at them. It was so iconic that people were in trepidation in the aftermath of being accused of trying to emulate it. Groundbreaking though it was, it didn't have an awful lot to do with women in terms of the pill, the Abortion Act, the Equal Rights Act and racial tensions. I wanted to see more of that: the responsibility of the writer is to show things that have not been shown in terms of character and narrative: I wanted the audience to feel a sense of recognition – that what they experienced still has resonance today.
It's said that White Heat is semi-autobiographical. In terms of the female characters, Lilly (MyAnna Buring, pictured above left) is an art student and so was I. I studied at Central School of Art and then Royal College of Art and then the film school. Art college at that time, as much if not more than university, was a huge boiling point of questioning authority, of rebellion. Like Lilly I was accused of painting by numbers and did put paint on my naked body as she does (although actually in my flat), and painted numbers on the finished image. It was my way of giving that tutor the finger.
I
n Charlotte (Claire Foy, pictured right with Tamsin Greig) I wanted to create a character that women would relate to and identify with, not a card-carrying feminist but an everywoman, an intelligent girl who discovers feminism through lack of choices. Like her I did put a curtain ring on my finger because the pill was formerly available only to married women. I was at Grosvenor Square, a truly terrifying early example of kettling that became a template. I did go to Greenham if only for one night. I hope Charlotte's journey - salutary, triumphant - will show how she discovers her politics through her life.
That generation had more secrets from their parents. Charlotte changes in the back of a car leaving home. There was an awful lot of that; you kept things in a bag for when you went home. Eventually Charlotte's childhood home is shattered when her mother (Tamsin Greig) is sectioned. "Someone somewhere," she says, "is living the life I should have had because I gave it away to the first man who asked."
White Heat is about many things, not least the failure of the Left and making peace with the past. As we get nearer the end of our life than the beginning, we can look back on our lives, look back at choices we made when we're no longer in the maelstrom of those choices and see them in a wider political and cultural context. Perhaps then we can truly make peace with the past and forgive ourselves.
White Heat begins on BBC Two on Thursday at 9pm
Watch the trailer to White Heat