Nile Rodgers: The Hitmaker, BBC Four |

reviews, news & interviews
Nile Rodgers: The Hitmaker, BBC Four
Nile Rodgers: The Hitmaker, BBC Four
A well-deserved, if workmanlike, appreciation of the great Chic guitarist, producer and songwriter
Nile Rodgers: C'est magnifique
It was one of those entirely unverifiable "facts" that music documentaries increasingly prefer over genuine insight: early on in this serviceable but routine overview of a truly stellar talent, we were told that Nile Rodgers's guitar has "played on two billion dollars' worth of hits". Who really knows? Who actually cares? You don't measure the sheer joy of Chic's "Good Times" or Sister Sledge's "We Are Family" by counting the cash or doing the math. You simply use your ears.
As Johnny Marr pointed out, Rodgers is responsible for countless records "you'd have to be made out of stone not to be moved by". Marr was just one of several stalwarts lined up to praise the songwriter, producer, arranger and guitarist. Duran Duran's John Taylor, Debbie Harry (saying precisely nothing), and, er, La Roux also appeared, while Bryan Ferry called Rodgers a "genius at improving a song". The evidence in support was highly persuasive, but most of it came via the music rather than the script.
Bowie wanted a hit; Rodgers wanted some art-rock kudos. Bowie won
Rodgers's unconventional childhood left a mixed legacy. His mother, just 13 when she fell pregnant, and his Jewish step-father were New York beatniks who immersed their son at a young age in literature and modern jazz. They were also heroin addicts who would "fall asleep standing up" and, reckoned Rodgers, left him "wired to be an alcoholic or a drug addict", a prophecy which had been well and truly fulfilled by the 1980s. By the time Rodgers finally quit cocaine and alcohol in 1994 his heart had stopped on eight separate occasions.
Prodigiously gifted and classically trained, he became a professional guitarist in his teens, first playing with the Sesame Street touring group, before joining the house band at the Harlem Apollo. His meeting with bass player Bernard Edwards in 1973 was the beginning of a partnership that made the pair the Lennon and McCartney of the Studio 54 generation, and their band Chic the disco kings of New York.
Chic's brand of modern, upbeat, repetitive R&B was spare, simple, direct and utterly beautiful. An initial desire for anonymity backfired when they were refused entry to Studio 54 on New Year's Eve, 1978, despite the fact that inside their songs were filling the dancefloor. Edwards and Rodgers went home to drown their sorrows and wrote an instant riposte called "Fuck Off". It turned into "Le Freak" and sold seven million copies.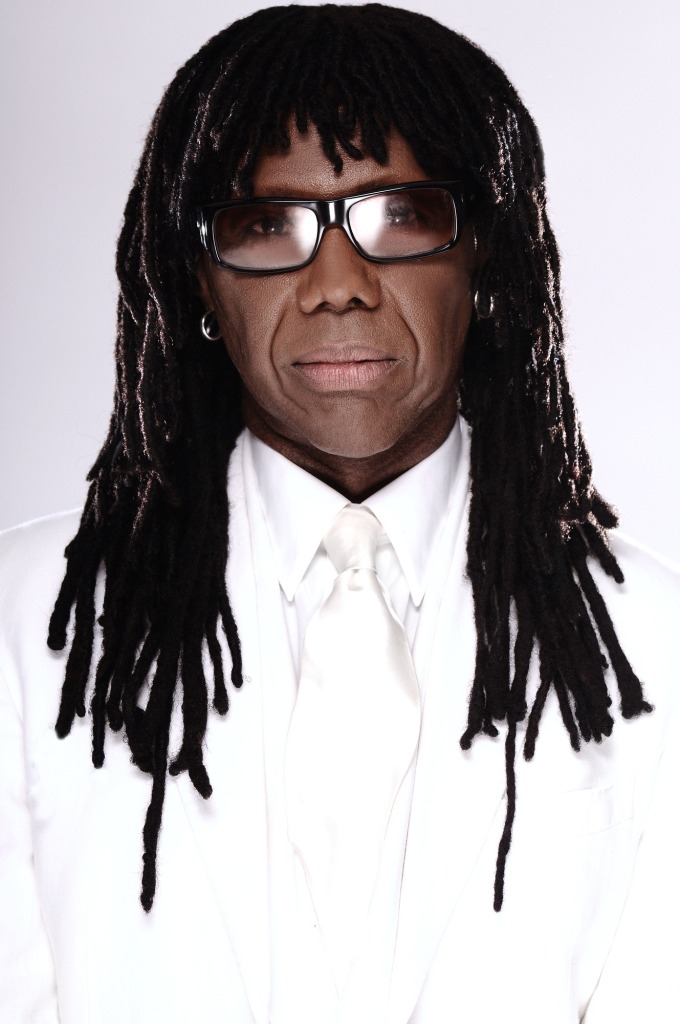 After that, they were given carte blanche to start "sprinkling their fairy dust" all over the Atlantic Records roster. They declined the chance to work with The Rolling Stones, believing – correctly – that Jagger and Richards would never give them the control they needed. Instead they turned the little-known Sister Sledge into superstars, writing and producing "We Are Family", "Lost In Music", "Thinking of You" and "He's the Greatest Dancer". A more thoughtful film would have explored the music in greater depth, and also made more of the fact that these were not just songs of hedonism and escape. They mirrored the sexual agenda of the late 1970s (witness the Rodgers-Edwards penned hit for Diana Ross, "I'm Coming Out") and, as Rodgers explained, were consciously and cleverly crafted to provide a positive alternative in difficult times.
It couldn't continue. Chic's next huge hit, "Good Times", was their last. Suffering from the Disco Sucks backlash, they split in 1983, the same year a chance meeting with David Bowie rejuvenated Rodgers's fortunes. Bowie wanted a hit; Rodgers wanted some art-rock kudos. Bowie won, but by putting his imprimatur all over the glossy pop-funk of the hugely successful Let's Dance, Rodgers was back in demand. He went on to "define the sound of pop in the Eighties", according to John Taylor, who now resembles some weird hybrid of Jim Carrey and Alan Partridge. Rodgers was again a starmaker, producing Madonna's Like A Virgin, Duran Duran's Notorious, and working with INXS, Steve Winwood and Ferry. Meanwhile, Chic's bass lines and irrefutable grooves became the bedrock of numerous hip-hop tracks.
The film was slight but warm and well-deserved; and it did tease out the reasons behind Rodgers's success: huge talent, yes, but also unwavering confidence and, above all, an insatiable and truly democratic love of music: he is as likely to draw inspiration from KISS and Roxy Music as classical, R&B or jazz. He's smart, too, and immensely likeable. Indeed, the film's greatest charm – aside from the soundtrack – turned out to be the engaging presence of the man himself. Whether explaining the essential cultural differences between singing "doo doo doo doo" rather than "la la la la", or underplaying his recent struggles with an aggressive form of prostate cancer, Rodgers was easy to warm to. Asked about his illness, he said simply: "Every morning I say, 'Hey, I woke up on this side of the dirt, it's all cool'." Long may he stay there.
Watch Chic perform "Good Times" in Japan, Bernard Edwards's final performance before his death in 1996