The Missing, Series 2 Finale, BBC One |

reviews, news & interviews
The Missing, Series 2 Finale, BBC One
The Missing, Series 2 Finale, BBC One
Gloom-drenched odyssey reaches miserable conclusion
Thursday, 01 December 2016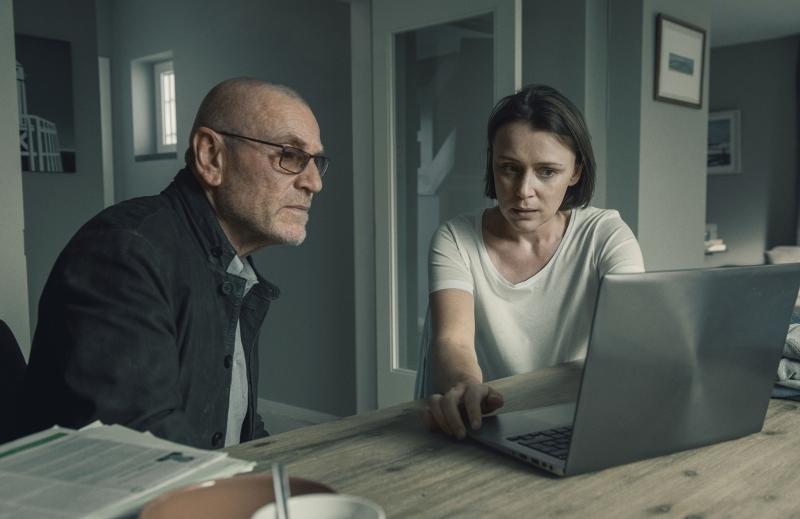 Tchéky Karyo and Keeley Hawes struggle gamely on to the end of the series
Anyone hoping for a few laughs and a nice bit of catharsis after enduring the eight unstintingly miserable episodes of The Missing would have got none of the former and hardly any of the latter.
Writers Jack and Harry Williams had sprung most of their biggest surprises in earlier episodes, such as the revelation that the real Alice Webster was still alive and being held captive in Adam Gettrick's Swiss Alpine cottage, and indeed that Gettrick was the abductor of the girls around whom the story has revolved.
Some loose ends were at least tied up. We saw how Gettrick (Derek Riddell) had killed former army medic Henry Reed (Brian Bovell), when he tried to call for help when Gettrick blackmailed him and Roger Allam's Brigadier Stone into providing medical assistance to the sick Sophie (Abigail Hardingham). The gaunt, goth-like Sophie's mysterious reappearance in Eckhausen, posing as Alice Webster, was thus a tortuous plan by Gettrick to get her some medical attention, since the late Reed was no longer capable of performing the DIY appendectomy demanded by the kidnapper (Sophie and Gettrick pictured below).
As an explanation of Sophie/Alice's reappearance after more than a decade, this seemed more than a little far-fetched. Even more credibility-stretching was the notion that French girl Sophie could speak perfect colloquial Home Counties English without any trace of an accent (well, maybe a bit of Middlesex) merely because she'd been incarcerated with Alice. As for the idea that her parents wouldn't notice that she wasn't their daughter, when the real Alice (Chelsea Edge) was fully revealed she could hardly have looked more different to Sophie if she'd been an Eskimo.
I guess your reaction to questions like this will depend on how willing you are to throw yourself into the Williams's fictional constructions. Cinematography and locations lent oodles of atmosphere and suggestion to the narratiive, but I felt that the tricky, shifting time-scheme was merely a tactic to make the story look more of a fiendishly clever puzzle than it really was.
Certainly there was a generous supply of quality acting, particularly from Tchéky Karyo as the terminally ill but indomitable French detective Julien Baptiste. He kept pressing on with his inquiries even when they took him into the middle of white-hot combat zones in the Middle East because he was so certain his instincts were right, and felt so committed to honouring his promise to Sophie's father. He put some sorely-needed heart and soul into a story far too preoccupied with being sick, sordid and depressing.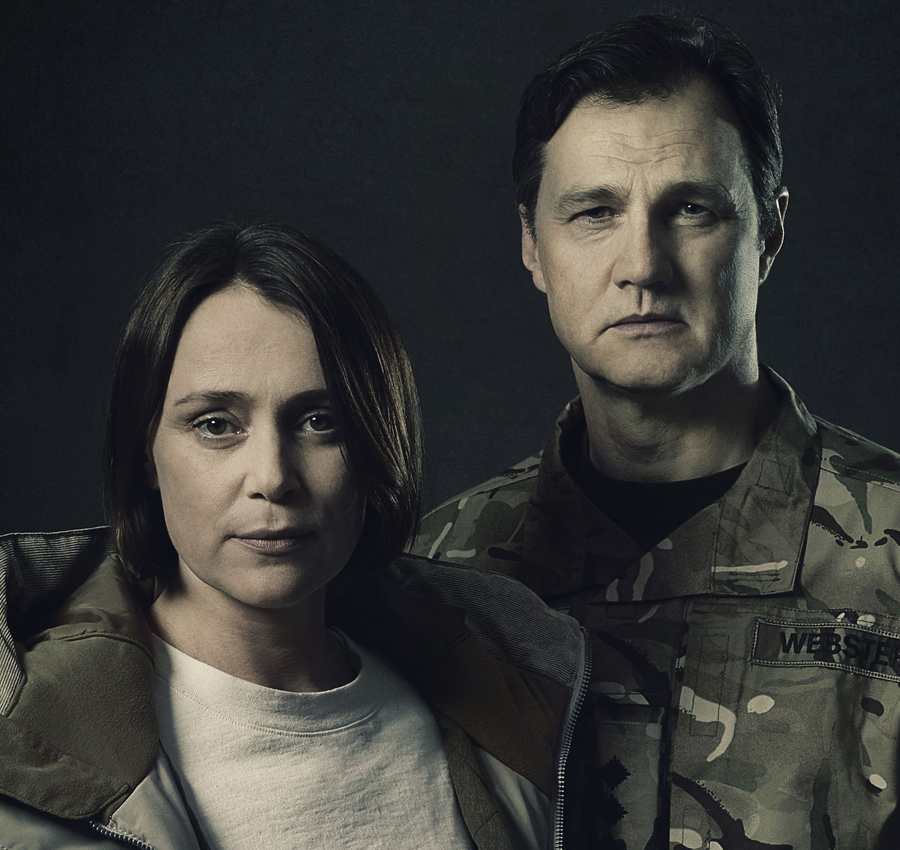 Roger Allam was excellent once again as Brigadier Stone, being quietly devoured by his memories of the terrible events in Iraq which caused the death of an innocent girl, and tormented by his knowledge of Gettrick's crimes. There was a late hint that he might have been faking his dementia, as a way of avoiding facing up to the horrors piling up around him.
I suppose you could say that David Morrissey (pictured above), the epitome of grunting, monosyllabic dourness, was perfectly cast as Sam Webster, Alice's repressed, depressed and emotionally inexpressive father, while Derek Riddell made himself icily loathsome as Gettrick (outrageously, nobody got to beat him to death). But surely it's time somebody took pity on poor Keeley Hawes. Having endured a full-scale road-to-Calvary of horrors as DI Lindsay Denton in Line of Duty, she had to do it all over again here as Alice's mum Gemma, spending most of her time looking as wan and spectral as the Woman in Black II.
Anyway it's gone, and I can't say I'll miss it. On the other hand, I did watch every episode, though I can't imagine why.
THE MANY SIDES OF KEELEY HAWES, DRAMA QUEEN

Ambassadors, BBC Two. Mitchell and Webb and Hawes pack their bags for Tazbekistan to star in a diplomatic comedy drama
Ashes to Ashes, BBC One. Hawes's Eighties copper goes back to the future in Ashley Pharaoh's follow-up to Life on Mars
Identity, ITV1. Keeley Hawes and Aidan Gillen on the trail of ruthless cyber-criminals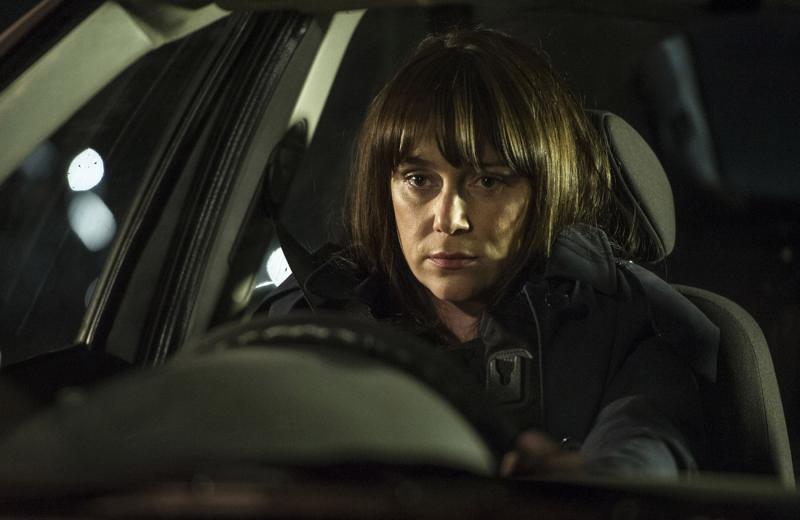 Line of Duty, BBC Two. Gruelling police corruption thriller keeps spines tingling to the end.
The Casual Vacancy, BBC One. Hawes peddles erotica in JK Rowling's Cotswold village
The Hollow Crown: The Wars of the Roses - Richard III, BBC Two. Hawes's first stab at iambic pentameter opposite Benedict Cumberbatch's chilly crook-backed king
Upstairs Downstairs, BBC One. Hawes is the lady of the house as Rose Buck returns to 165 Eaton Place after 35 years