Holding, ITV review - Graham Norton's novel moves seamlessly to the small screen |

reviews, news & interviews
Holding, ITV review - Graham Norton's novel moves seamlessly to the small screen
Holding, ITV review - Graham Norton's novel moves seamlessly to the small screen
A fine Irish cast does justice to a gentle but dark whodunnit set in West Cork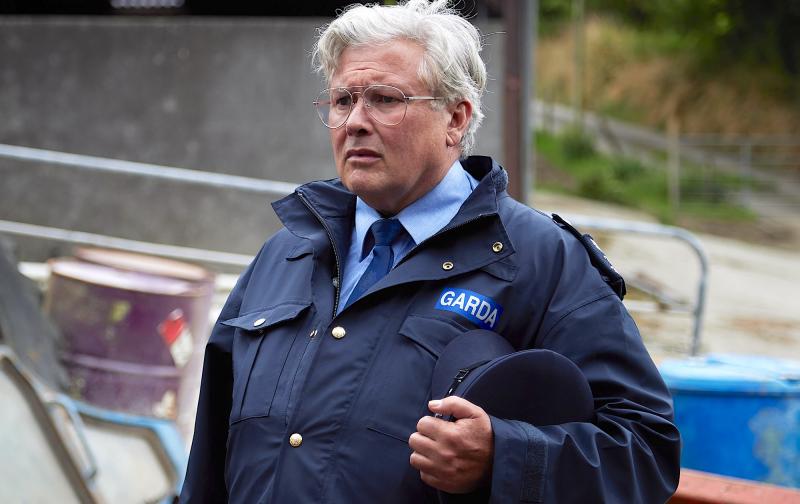 Garda of honour: Conleth Hill as Sergeant PJ Collins
The terrain Holding occupies is well travelled, but this new ITV four-part drama travels over it really well. The landmarks are familiar: a quiet rural community, a cop with an unhealthy lifestyle and a secret sorrow, a feud between rival lovers of the local lothario, a long-buried trauma that's suddenly unearthed. We could be in any rural location in the primetime drama of the past half-century.
But as soon as elderly Mrs Meany (Brenda Fricker, pictured below) comes into shot on her mobility scooter, riding into town like a lone gunslinger with a perm, it's clear this drama will be having its own way with the genre.
Those acquainted with the source of the script – Graham Norton's award-winning 2016 novel of the same title – will already know what to expect: a gentle but increasingly dark whodunit about a sleepy West Cork village and its sleepy middle-aged cop that expertly alternates sly comedy and pathos, without descending into cliche. Instead of being hijacked by Oirishness, the piece niftily hitches a ride on it.
Fricker is just one of the distinguished Irish cast obviously relishing the script by Dominic Treadwell-Collins and Karen Cogan. How often does an Oscar winner (for 1989's My Left Foot) get to deliver a line at an intense moment like: "The sausages won't buy themselves!" Mrs Meany is a housekeeper who cooks gargantuan fry-ups in quarter-pound chunks of butter for PJ, the village Garda ("Peej" to the locals). When he has to rush off without eating the vast pan-load of full Irish she's just conjured up, she tells him, "I'll put it in a roll, and you can take it with you."
PJ is a softly spoken, barrel-bellied man in his fifties who hides behind big aviator specs and secretly stuffs his boyish face with sliced bread and crisps alone in his patrol car. Conleth Hill, the Northern Irish stage actor who became a global star as the scheming eunuch Lord Varys in Game of Thrones, has a ball serving up the unspoken self-hatred that is slowly eroding this gentle man and driving him to his bread-binges.
The only sunshine in PJ's life is his friendship with Brid (Siobhan McSweeney, pictured below, aka Sister Michael in Derry Girls), an unhappily married woman with three kids, an ancient witchy mother (Olwen Fouere) and a major drink problem. But when bones are disinterred and assumed to belong to the village lothario who jilted Brid and then disappeared, she emerges as PJ's prime suspect. So of course his first impulse is to try to cheer her up with a Benny Hill impression and a nimble-footed spurt of Riverdance. A peerless scene.
The third lead character in the book is Evelyn (Charlene McKenna), one of three warring sisters who still live on the family farm. Ev is the exotic one, her love life way out of the ordinary, but she has competition from her farmer sister Abigail (Helen Behan), who regularly fires up a spliff by the cowsheds, and sister Florence (Amy Conroy), who is trying to move away to the other side of the world with her married lover Susan (standup Eleanor Tiernan). There is a whiff of Chekhov's trio of sisters here in the women's family dynamic: should they stick together or escape, fast? And in general the mood is more poignant than dramatic, teasing out perennial Irish themes of departure and emigration, love and loss. Norton throws in Oscar Wilde, too, whose poetry is strategically woven through the narrative.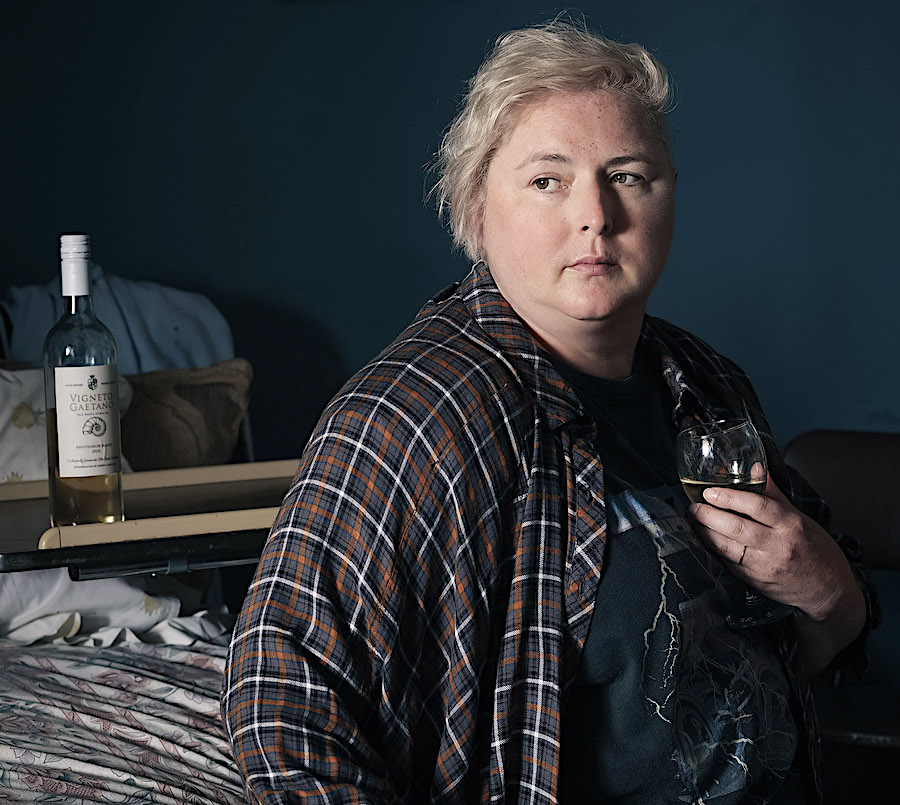 This venture is in the safe hands of director Kathy Burke, who steers her ship of misfits between comedy and tragedy with a steady hand. A couple of characters occasionally jar: overweening Eileen, the Linda Snell of Duneen, played a little too broadly at times by Pauline McLynn (Father Ted's Mrs Doyle); and Linus the Dublin detective sent to run the cold case investigation, a slightly obvious plot device to nudge PJ out of his torpor. Clinton Derby plays him fetchingly but he still seems like a narrative sore thumb.
But mostly this is a beguiling addition to primetime. Norton makes an appearance too, in voice only, as a comical local radio DJ with a heavy Cork accent. More PJ scripts, please. He's too good a character for just four episodes. Slainte!