Harry Price: Ghost Hunter, ITV / Homeland, Series 5 Finale |

reviews, news & interviews
Harry Price: Ghost Hunter, ITV / Homeland, Series 5 Finale
Harry Price: Ghost Hunter, ITV / Homeland, Series 5 Finale
Rafe Spall shows spook-busting promise, while 'Homeland' freezes the blood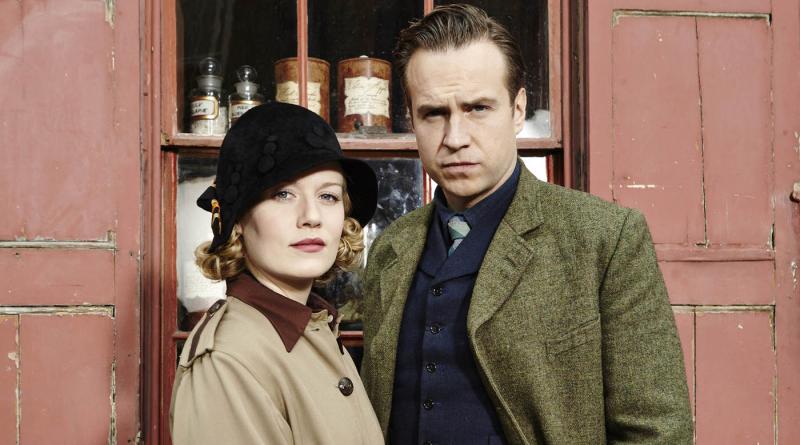 There's a ghost in my house: Rafe Spall as Harry Price, with Cara Theobald as Sarah Grey
Earlier this year, Sky Living showed The Enfield Haunting, a tale of eerie events in a 1970s council house. One of its stars was Timothy Spall, playing a paranormal researcher. Maybe he had a premonition that his son Rafe would carry on the family's supernatural tradition in the leading role of Harry Price: Ghost Hunter (★★★★★).
Anyhow, Spall Jr was shrewd, witty and skilful in the role of a 1920s spookbuster called in to investigate the mysterious case of a politician's wife, Grace Goodwin, who had been found wandering naked in a London market. Part of the problem was that she and her husband, Liberal MP Edward Goodwin, had moved into a rambling old house, formerly a workhouse, which seemingly suffered some kind of supernatural infestation. Mrs Goodwin had been hearing banging noises in the night, and eerie voices calling her name.
Doubt was naturally cast upon Grace Goodwin's sanity, but screenwriter Jack Lothian (who had adapted Neil Spring's novel The Ghost Hunters) had deftly knitted several strands into the narrative. The fate of Mrs Goodwin was entwined with the trajectory of her husband's career, which was heading upwards under the patronage of senior statesman Sir Charles Harwood (a tarantula-like Michael Byrne). If Grace could not be cured of her delusions, she would be institutionalised for the good of the party (pictured above, Tom Ward and Zoe Boyle as Edward and Grace Goodwin).
Extra light was thrown on the theme of an arrogant, misogynist male establishment by the Goodwins' combative maid, Sarah Grey (Cara Theobold). Initially scornful of Harry's spook-hunting activities, not least because of her own mother's spendthrift infatuation with bogus spiritualists, she became a vital partner in his investigation, which steadily uncovered a trail of infidelity, unhappiness and attempted murder. The boundary between the real and the supernatural was cunningly blurred by assorted flashbacks and dream sequences (Harry himself was haunted by memories of his dead wife), while there were satirical jibes at unscrupulous journalists and the spiritualist con-men flourishing in the post-Great War period. Even so, not even Harry the expert debunker could reduce everything to reason and rationality. At the denouement, it took a truly ghostly intervention to save Grace Goodwin from a watery fate.
This last season of Homeland (★★★★) has made uncomfortable viewing in its depiction of a group of jihadists planning a sarin gas attack in Berlin. Centring the action in Western Europe proved ominously prescient, and the series has coincided almost too perfectly with the developing refugee crisis, the Paris terror onslaught and the air of barely-suppressed panic gripping Western intelligence services.
Across the 12 episodes, it surveyed the problem from all angles. The difficulties of picking out terrorist fanatics from an increasingly cosmopolitan population moving easily across borders were all too evident. The clash between human rights and freedom of speech and the right of the broader population not be slaughtered en masse was crystallised in the character of stroppy American journalist Laura Sutton (Sarah Sokolovic), whose threats to release secret CIA documents ended with the German intelligence agency forcing her to make a false recantation on TV. The depiction of Russian intelligence relentlessly stirring the combustible pot via its mole high up in the CIA, Allison Carr, rang horribly true, as did their insistence on allowing the terror plot to go ahead unimpeded because the Kremlin considered that the enfeebled West needed "a wake-up call".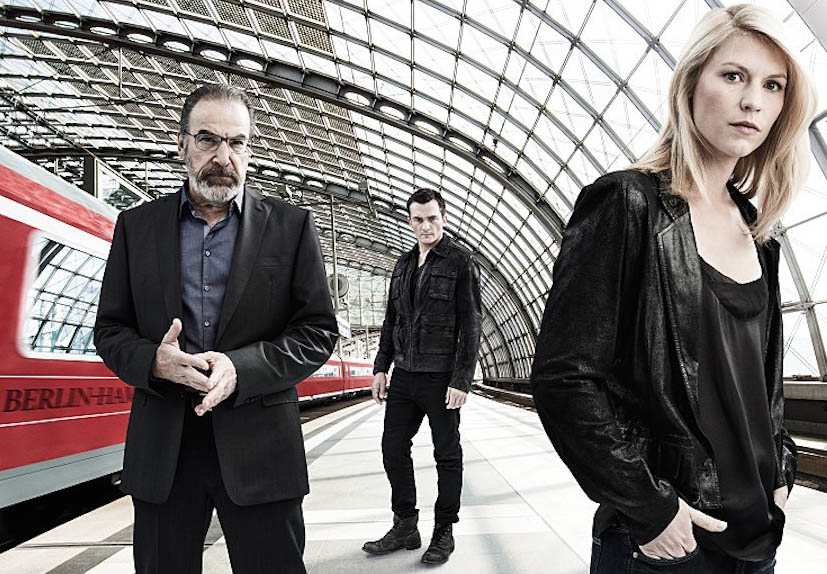 To the cast's credit, they weren't overwhelmed by all this real-world immediacy. Mandy Patinkin's Saul, prowling like an old, wounded lion, and Miranda Otto's ruthlessly icy Allison were standouts, while Nina Hoss grew steadily in stature as German intelligence agent Astrid. As a result, Claire Danes's Carrie Mathison felt less like the show's dominant character than a member of a forceful ensemble, even if she did make the decisive intervention to save Berlin's commuters.
The final episode wasn't the strongest – last week's frantic build-up to the attack and the hunt for the terrorists gets the gold medal – but this one did let Saul say a properly merciless adieu to the treacherous Allison and saw Carrie bidding farewell to sarin gas guinea pig Peter Quinn (Rupert Friend, pictured above with Mandy Patinkin and Claire Danes). He'd written his own poetic epitaph to Carrie: "Don't put a star on the wall for me, don't say some dumb speech. Just think of me as a light on the headland..." Meanwhile, they left us with at least two potential setups for series six.