Downton Abbey – The Finale, ITV |

reviews, news & interviews
Downton Abbey – The Finale, ITV
Downton Abbey – The Finale, ITV
The end? Really?
Saturday, 26 December 2015
Heading into the future: (left to right) Bates, Grantham, Branson & Molesley plan their getaway
On Monday ITV showed BAFTA Celebrates Downton Abbey, in which a massed gathering of cast and crew plus a few celebrity guests toasted Downton's five-year stampede to global acclaim. Its creator Julian Fellowes waddled onstage and told an anecdote about how he'd been accosted by a Downton fan while browsing in a Barnes & Noble bookshop in New York. "Just let Edith be happy!" she wailed at him.
As it turned out in this double-length finale, he did, exercising the God-like authority the Emmy, Golden Globe and BAFTA-scooping show has bestowed on him. In fact it all went a bit Richard Curtis as the wedding of Edith and the frightfully decent Bertie Pelham, aka the 7th Marquess of Hexham – "will you bally well kiss me?" he asked his bride – served as a handy plot-strand-tying device. As bride and groom departed on their honeymoon, wisdom and forgiveness was dispensed in all directions as Maggie Smith's Dowager Countess finally admitted Cora was doing a good job with the local hospital, Anna and Mr Bates tearfully greeted their new-born (in Lady Mary's bedroom, to boot) baby boy, and Mr Barrow ended his seven years of bad luck by becoming the Downton butler. Mary and the improved, independent Edith even quite liked each other, suddenly. You name it, it ended happily (pictured below, Harry Hadden-Paton as Bertie, with Patricia Hodge as his mother).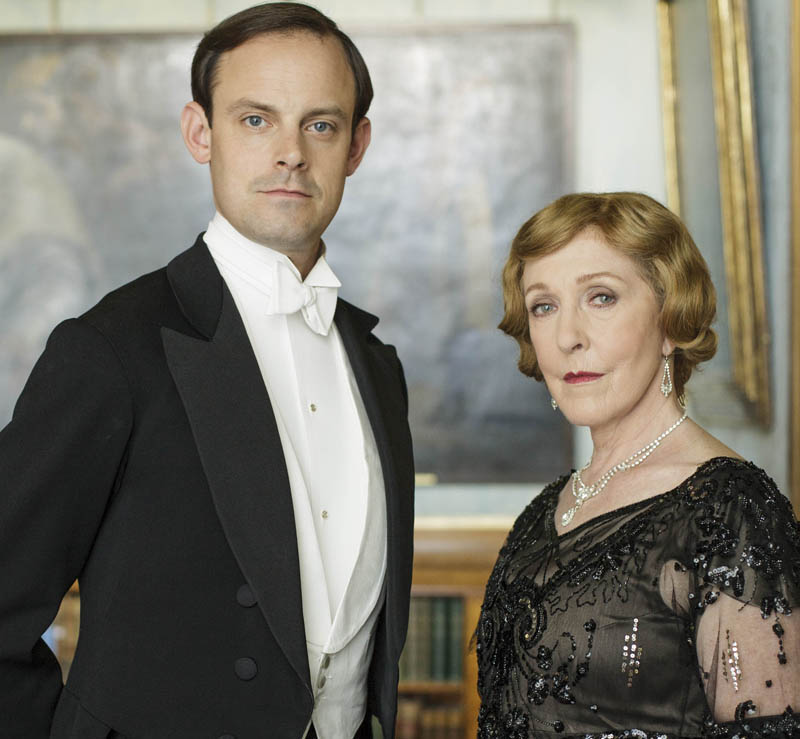 Downton has many detractors, and theartdesk has compiled its own list of the show's teeming absurdities, but something about it has kept multi-millions of viewers coming back for more. Clearly it isn't its glowering Marxist critique of Britain's ruling class, nor its brutal depiction of an abused and downtrodden proletariat (see instead such anti-Downtons as Channel 4's The Mill or BBC One's The Village).
The cheerfully unfashionable Fellowes clearly has some sympathy for his aristocratic clientele, being one of them himself, but this hasn't prevented him from dousing them in buckets of satirical scorn. Far from being morally or intellectually superior to the lower orders, they've routinely been vain, stupid, greedy, deluded or ludicrous, as well as increasingly impecunious as the show's six seasons have ticked past and the aristocracy has been battered by winds of social change and taxes. A choice moment here was when Tom Branson and Lady Mary's husband Henry unveiled their new venture, Talbot & Branson Motors. "All of which means you're second-hand car salesmen?" gasped Mary, as if suddenly gripped by the realisation that after all her romantic agonies, she'd married Bernie Ecclestone.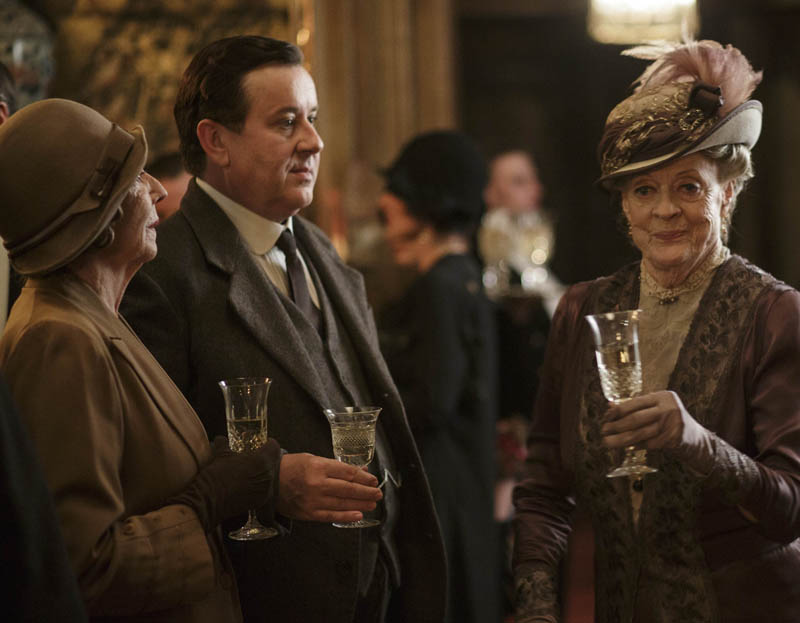 Fellowes's craftiest sleight of hand has been in the way he has concocted a sense of a sweeping dynastic saga – and quite a lot has occurred as Downton has progressed from the the sinking of the Titanic and its calamitous effect on the Downton "entail" to the mid-1920s – while constructing it from soap-sized drama-bites. Apparently momentous plotlines (and indeed characters) have arrived and disappeared in much less than an episode, and the finale often felt like Fellowes had lined up his list of stories like ducks in a shooting gallery, systematically picking them off while sustaining a machine-gun editing rhythm. It's hardly Bertolucci, but at least the pace doesn't flag.
It would never have worked without the cast, who have given us a batch of characters destined for telly-immortality, but I said all that last time so I won't do it again (except for a quick mention of Jeremy Swift's Spratt, pictured above, leading a hilarious double life as the Dowager's grumbling butler and lifestyle columnist for Edith's magazine). But really, autumn TV schedules with no Downton Abbey?
The cheerfully unfashionable Julian Fellowes clearly has some sympathy for his aristocratic clientele, being one of them himself
rating
Share this article