The Rattigan Enigma, BBC Four
The Rattigan Enigma, BBC Four
Middlebrow plodder or dramatic genius? Benedict Cumberbatch investigates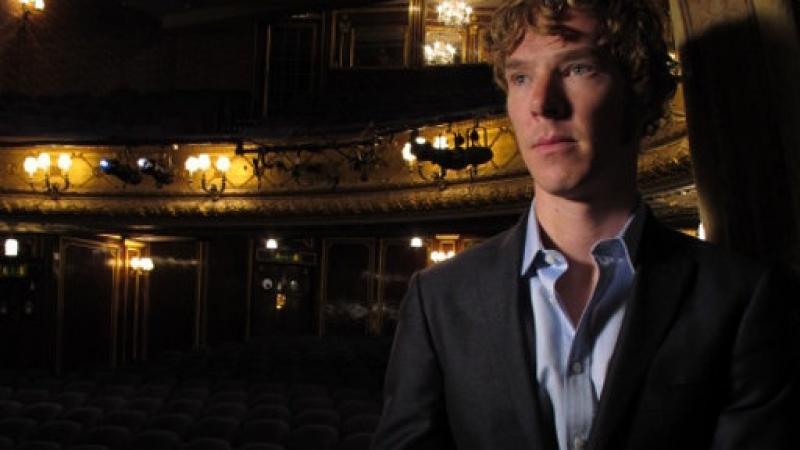 Benedict Cumberbatch searches for the spirit of Rattigan at the Theatre Royal, Haymarket
In a recent article, David Hare complained about "a national festival of reaction" in the arts, exemplified by such supposedly Establishment-leaning works as The King's Speech and Downton Abbey. His real target was Terence Rattigan, currently being hailed in many quarters as a national theatrical treasure enjoying a renaissance in this centenary year of his birth.
Far from being neglected, argued Hare, Rattigan has rarely been out of the limelight, but his work now chimes with the "wheedling tone of self-righteous privilege" which he detects as a hallmark of the David Cameron era. I don't know if he said all this to Benedict Cumberbatch, who hosted BBC Four's quietly absorbing survey of Rattigan's life and work, but if he did it was excised in the editing suite. We merely saw Hare, who admits he's an admirer of selected Rattigan works, expatiating on the way that Rattigan's major dramatic theme is "the impossibility of escaping who you are".
This notion that Rattigan's moneyed upbringing and upper-middle-class instincts meant that his work was only relevant to those similarly blessed was addressed by Thea Sharrock, who directed Cumberbatch in Rattigan's After the Dance, as well as directing the Old Vic's recent revival of his final play, Cause Célèbre. Certainly Rattigan (pictured below) belonged to a particular stratum of society, she argued, but that didn't mean audiences also had to belong to it in order to understand the emotional truths in his plays.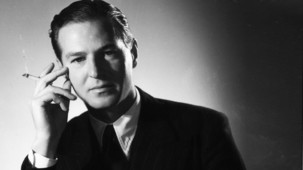 The Rattigan who emerged from Cumberbatch's researches was something of a chameleon, seemingly at ease among the rich and famous guests who came to carouse at his agreeable mansion near Ascot, but forced to conceal his then-illegal homosexuality. He was "a social insider yet always an emotional outsider", as Cumberbatch put it, which may have been uncomfortable for Rattigan himself, but was perhaps quite advantageous for a playwright probing the social currents of his era. Some of his finest creations, including The Deep Blue Sea and Separate Tables, are camouflaged explorations of what the authorities termed "male vice".
Cumberbatch made a sympathetic and thoughtful guide, and evidently feels a rapport with the playwright, not least because they both attended Harrow School. It was here that Rattigan first felt inspired to become a dramatist (through being exposed to Aeschylus's The Agamemnon, ostensibly), despite the reservations of his father. It was also at Harrow that the young Cumberbatch caught the acting bug, at least partly because he went on a school trip to see The Deep Blue Sea at the Almeida Theatre. His parents, both actors themselves, tried unsuccessfully to dissuade him.
It's hard to say if Rattigan's fall from grace in the mid-Fifties was because of the emergence of John Osborne and the "Angry Young Men", or whether it merely coincided with it. Rattigan hadn't helped himself professionally by committing a couple of damaging howlers, including the creation of a fictional "Aunt Edna" who he seemed to use as an excuse for writing undemanding middlebrow plays, and writing an article attacking "the play of ideas", which inevitably suggested that he didn't have any. For some critics, Rattigan will always be (as theartsdesk's Aleks Sierz once put it) "an old-fashioned writer, marooned in a culture of restraint". On the other hand, you may have found yourself attending recent productions of Flare Path or Cause Célèbre, and come out thinking they were very fine pieces indeed.
Share this article