Joseph and the Amazing Technicolor Dreamcoat, London Palladium review - bright, brash, largely irresistible |

reviews, news & interviews
Joseph and the Amazing Technicolor Dreamcoat, London Palladium review - bright, brash, largely irresistible
Joseph and the Amazing Technicolor Dreamcoat, London Palladium review - bright, brash, largely irresistible
A giddy Sheridan Smith is back centre-stage but watch out for newcomer Jac Yarrow, too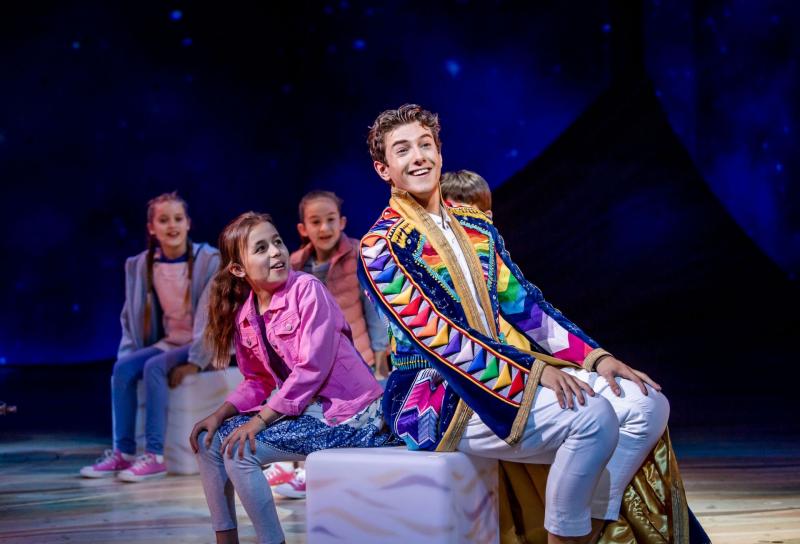 Go go go: a fresh-faced Jac Yarrow as Joseph
Cheeky and broad and (for the most part) as entertaining as seems humanly possible, this embryonic entry from the collaborative pen of Tim Rice and Andrew Lloyd Webber is back at its onetime London home, the Palladium. It's a production far surpassing any of the various London and Broadway Joseph
and
the Amazing Technicolor Dreamcoat
s I have come across over the last 30 years or more. For that, credit a director, Laurence Connor, busy riding the buoyancy he generated in a contemporary Lloyd Webber entry,
School of Rock
, alongside the canny pairing of a name star in a livewire Sheridan Smith with newcomer Jac Yarrow: the recent Arts Ed drama student's clarion-voiced Joseph knocks an often-bland role out of the proverbial park.
There's certainly no comparison (in a good way) between Yarrow's soaring vocals and fresh-faced appeal and the diffident pretty boy that Jason Donovan once cut in this same part. The contrast, indeed, is all but foisted upon those of a certain vintage by the presence here of Donovan, this time in a supporting turn as a mock-vainglorious Pharaoh that allows Josephs past and present to embrace at the curtain call in a photo-friendly encounter. The result gives the wide-eyed, endearingly innocent Yarrow the advantage in every way.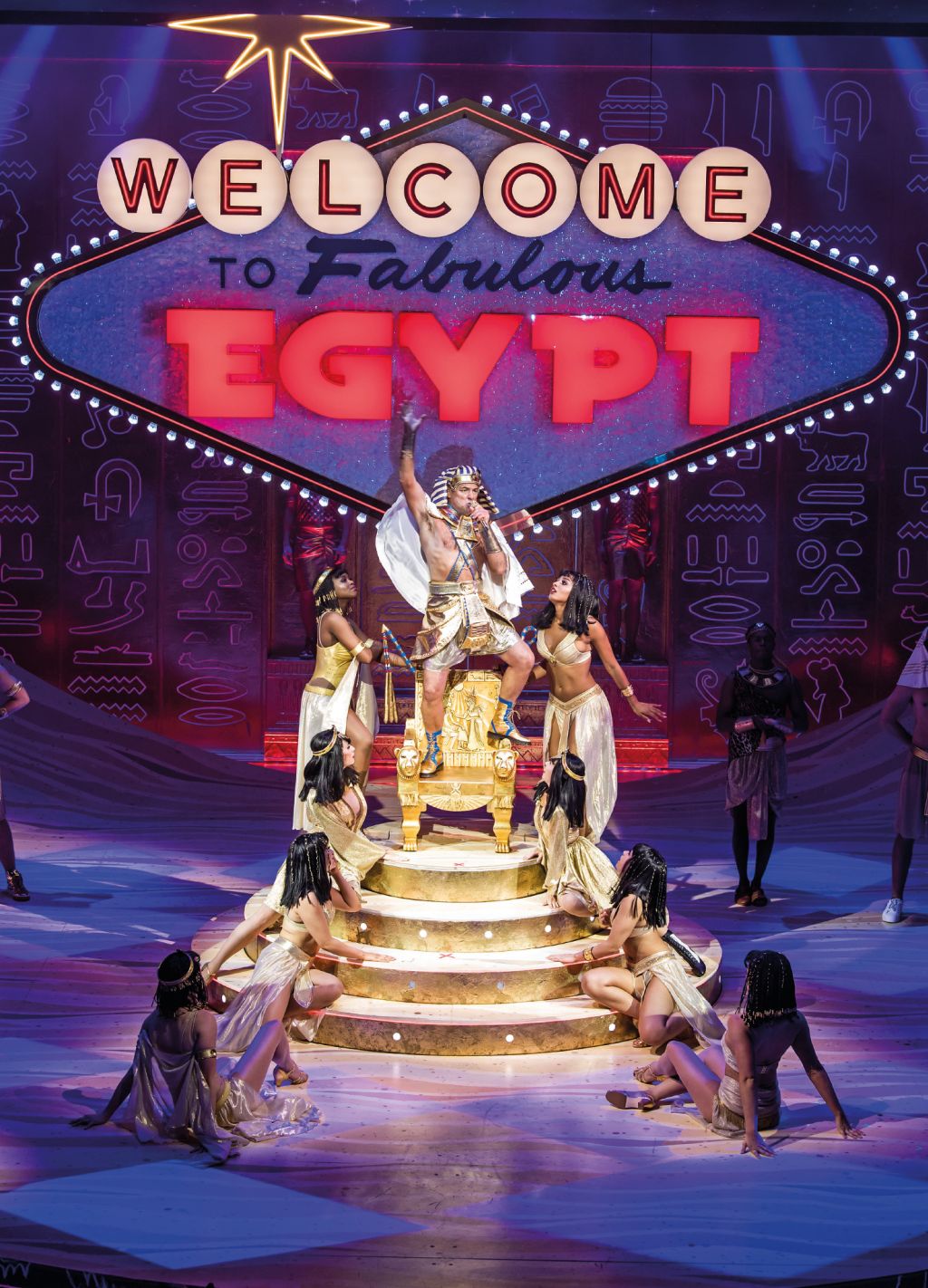 The risk with Joseph has always been one of overenlarging a show first envisaged as a 15-minute, school-friendly jeu d'esprit that over time has existed, it would seem, to host many a pop star in the title role. Inspired by Genesis but not exactly revered for narrative clarity, the piece showed that the team who would go on to pen such weighty pieces as Jesus Christ Superstar and Evita could have some fun, as well. (And how astonishing is it that as of next month, all three of these titles will be running concurrently in London.)
The masterstroke this time out is to bring to the material much the same tongue-in-cheek spirit one might invest in a Palladium Christmas panto. At the same time, the sheer size of the house ramps up the sense of occasion, not least when it comes to choreography from Joann M. Hunter that shifts from Oklahoma!-style hoe-downs to a tap break and on to a second-act can-can that is all the more delicious for being completely incongruous. Set pieces allow for the funny, entirely self-conscious sequence of roles afforded to Smith's ever-grinning Narrator – at one point she resembles a blonde Santa Claus – and the gold-encrusted fantasyland that introduces Donovan's largely unintelligible Pharoah: a royal palace that might give even Donald Trump pause.
Staged as an exercise in storytelling that finds Smith surrounded from the start with a retinue of eager and adoring kids, this really is a production to appeal to our inner child, which is intended as a real compliment: whereas previous Josephs (the TV-inspired Lee Mead one in particular) have felt like unnecessary cash grabs, this one never lets the capaciousness of its surroundings lose sight of the show's sweetness of spirit. It's genuinely thrilling to see Yarrow bring (much of) the audience to its feet with a "Close Every Door" whose vocal bravura Donovan back in 1991 could only have dreamt of. Smith, returning to the theatre for the first time since her problem-plagued run in Funny Girl, cuts a very different figure from even three years ago and looks as if she is having the time of her life.
Indeed, dressed as if for a workout at the gym, Smith (pictured above) could here be said to be bringing the winking spirit of her previous Fanny Brice to an unabashed star turn that some will find OTT. To my mind, her prevailing larkiness – "it's still me," she confides deadpan in between one or another costume change – works brilliantly to cut against the self-seriousness that has beset many a Lloyd Webber musical since.
Whether grabbing some water early on, or recovering nicely at some later point from a too-early vocal entrance, Smith has always made a virtue of likeability, finding the humanity in whatever the role. And since the Narrator is pretty much open to individual interpretation, why not let her act as de facto emcee of a musical cavalcade that probably doesn't invite undue scrutiny: to let Joseph wash over you, as this one does, is to feel included at a party over which Smith presides like an eternally beneficent host.
Will students of religion learn much that they can cling to about Jacob's favourite son? Doubtful, however much they thrill to Michael Pickering's Simeon in "Those Canaan Days" and the vexatious assonance between Canaan and can-can (who knew?). And one fears for the parents of those more impressionable tots in the house who may henceforth pester mum and dad for a multihued cloak that they can call their own. No matter: coming onstage to deserved rapture at the bows, Lloyd Webber (joined by a self-effacing Rice) hinted at this production becoming something of a summer perennial. In which case, I for one will be back.