Edinburgh Festival 2018 reviews: Ulster American / Cold Blood
Edinburgh Festival 2018 reviews: Ulster American / Cold Blood
A brutal assault on liberal values, and exquisite dance/theatre/cinema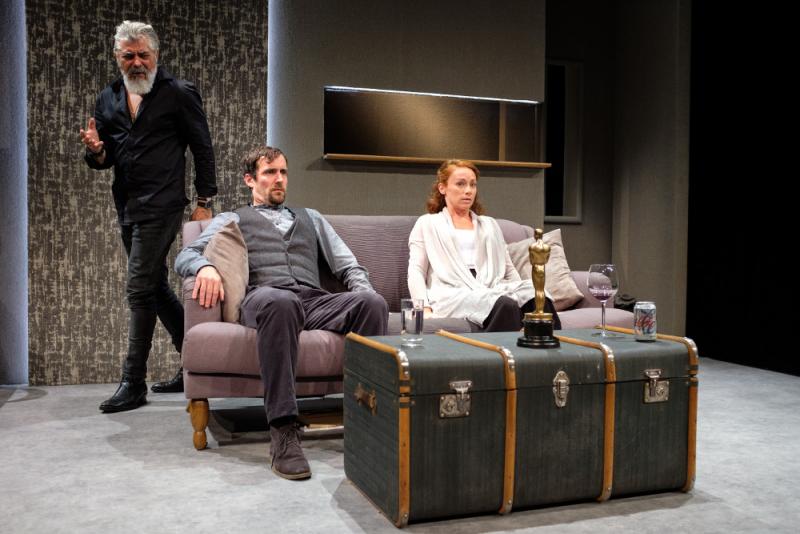 Brutal comedy: Darrell D'Silva, Robert Jack and Lucianne McEvoy in the Traverse Theatre's ferocious 'Ulster American'
David Ireland's brand new, brutally incendiary black comedy gleefully tosses a grenade into any lazy liberal sensibilities at the festival (and, let's face it, there are plenty of those). Race, gender, rape, prejudice, all and more are mercilessly prodded, provoked and picked apart in this viciously hilarious farce of ideas.
Timid director Leigh (a wonderfully nervy, squirming Robert Jack) has miraculously enrolled obnoxious, swaggering Hollywood A-lister Jay (Darrell D'Silva) to star in the West End premiere of a shocking new play on the Troubles. But its playwright, the forthright Ruth (Lucianne McEvoy), quickly sets about skewering the lazy, ill-informed opinions of both men.
To say more about Ireland's switchback plot would spoil the fun – and there's plenty of fun to be had, even if you're constantly catching yourself and questioning whether you should be laughing at all.
Much of Ireland's humour is calculated precisely to shock and outrage – and it succeeds brilliantly. But there's calculation, too, in his perhaps overly signposted characters and what they represent, as well as some slightly baffling inconsistencies. We might feel comfortable imagining a US actor being almost entirely ignorant of Northern Irish politics and history (more of a concerning reflection on us as viewers, no doubt). But would a liberal English director from a communist background really be happy to confuse British and Irish identities in the region?
There are a few doubts about the detail of Ireland's creation. But they're swept aside by the play's ferocious, raucous, more-is-more humour and its furious, unstoppable energy. With pitch-perfect, blazing performances and nimble direction from Gareth Nicholls that keeps the pace gleefully manic – and makes the most of every glance and nuance – Ulster American is a bitter stew of fury, resentment and violence, but one to savour.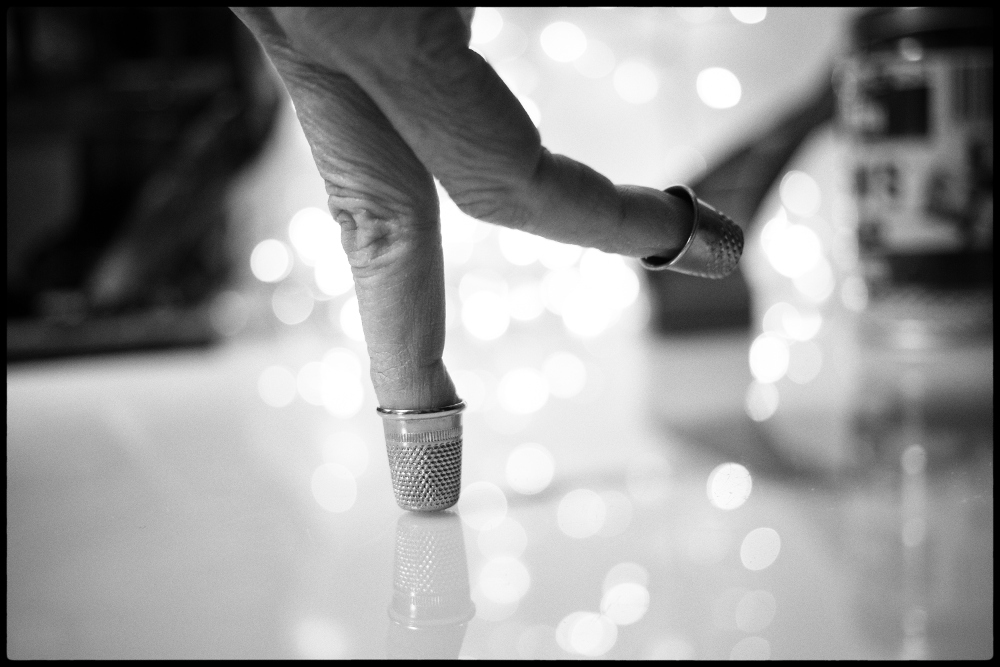 Cold Blood ★★★★★
While Edward Gardner and the Scottish Chamber Orchestra were launching the International Festival's classical concerts with Haydn's Creation in the Usher Hall, a show about death was kicking off its theatre and dance events just down the road in the King's Theatre.
Cold Blood, a collaboration between Belgian film-maker Jaco Van Dormael and choreographer Michèle Anne De Mey, is nothing short of exquisite. And it requires a bit of explaining.
The show unfolds – unhurriedly, even dreamily – as a series of elaborately staged scenes for a cast of dancing hands, filmed within sophisticated miniature sets and projected live onto a giant screen above the heads of the scurrying performers. Its witty, elusive script by Thomas Gunzig charts the ends of seven lives (or is it seven ends to the same life?), from the comic to the tragic, the erotic to the downright stupid.
There's a breathtakingly broad array of scenarios – a Fred and Ginger tap routine (lovingly recreated by thimbled fingers); a Busby Berkeley synchronised swimming showpiece; a ravaged, war-torn cityscape; a pole-dancing club; a brooding forest; a snowscape miraculously blooming with poppies. De Mey's evocative, hands-only (well, almost) choreography is remarkably sensuous, and she makes great play, too, of the geometric, mirror elegance of her nimbly dancing fingers and palms.
There are inevitably some longueurs – a sequence with a floating woman spied through a window goes on a little too long, for example. But Cold Blood is a bewitching, beautifully evocative work, one that shifts wittily between the literal and the abstract, but always with a moving mix of joy and grief.
Race, gender, rape, prejudice, all are mercilessly prodded, provoked and picked apart
Explore topics
Share this article