Edinburgh Festival 2017 reviews: Meet Me at Dawn / The Shape of the Pain / Wild Bore |

reviews, news & interviews
Edinburgh Festival 2017 reviews: Meet Me at Dawn / The Shape of the Pain / Wild Bore
Edinburgh Festival 2017 reviews: Meet Me at Dawn / The Shape of the Pain / Wild Bore
Grief, loss, unending pain - and critics talking out of their backsides
Immense concentration: Sharon Duncan-Brewster and Neve McIntosh in Zinnie Harris's heartbreaking 'Meet Me at Dawn'
Edinburgh-based playwright Zinnie Harris is the subject of a particular focus at this year's Edinburgh International Festival, with three productions in collaborations with leading Scottish theatre companies. Her blazing adaptation of Ionesco's Rhinoceros has been pulling crowds at the Lyceum Theatre, and her searing Aeschylus reboot This Restless House, created with Glasgow's Citizens Theatre and the National Theatre of Scotland, opens next week.
It's another Greek myth – that of Orpheus and Eurydice – that simmers in the background of Meet Me at Dawn at the Traverse Theatre, and it's certainly the quietest, most introspective of the three Harris works, but no less powerful for that.
Two women – Helen and Robyn – wash up on a misty shore following a horrific boating accident. Relieved simply to be alive, and to have found each other again, they bicker, reflect on their enduring love, and come up with competing strategies for getting back home. But mysterious objects and strange emerging memories gradually indicate that they may not be where they imagined.
Meet Me at Dawn is a restrained but crushingly powerful reflection on love, loss, grief and the apparent impossibility of letting go, and one in which Harris's gradual exposition of the two women's lives and relationship expertly charts the same trajectory as our own dawning realisation of the truth of their situation. Sharon Duncan-Brewster and Neve McIntosh (main picture) give exquisite performances of immense focus and concentration, Duncan-Brewster all bristling energy as the practical Helen, McIntosh more considered as the introspective Robyn.
Traverse artistic director Orla O'Loughlin's fluid, finely detailed direction allows this achingly moving tale to unfold with all the gracefulness it requires. It's a play that stares unflinchingly at traumas facing all of us, with the deepest compassion and humanity – a quietly devastating achievement.
Meet Me at Dawn at the Traverse Theatre until 27 August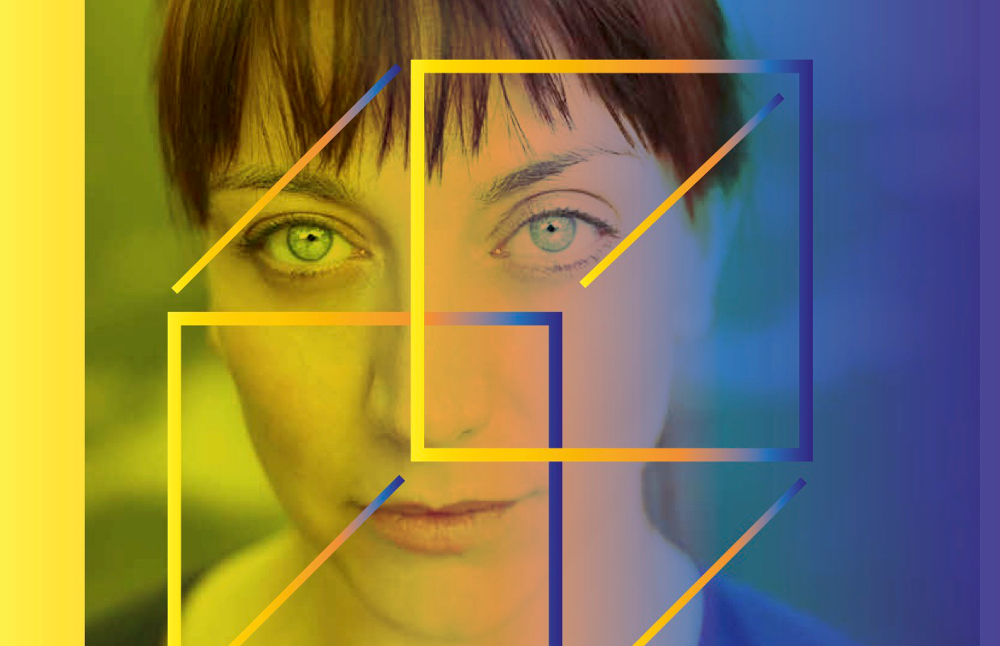 The Shape of the Pain ★★★★

There's a love story, too, underpinning the almost unimaginable suffering in this raw, deeply affecting work from China Plate theatre. Rachel Bagshaw, who directs and is also the show's subject, suffers from complex regional pain syndrome (CRPS), a neurological condition which has her brain wired to allow in all the sensations that are blocked or filtered in most of us. The result of this cacophony of input is lifelong pain with no physical cause, a feeling so intense she sometimes experiences it as shapes, colours or sounds.
Bringing such a complex and description-defying subject to the stage is a big ask. But that's precisely what writer (and Fringe regular) Chris Thorpe has done magnificently, in collaboration with Bagshaw, and with a no-nonsense, disarmingly unsentimental solo performance from Hannah McPake.
The Shape of the Pain virtually immerses us in Bagshaw's condition through its visionary use of sound and light: Melanie Wilson's perpetually evolving soundscapes and Joshua Pharo's projections are so intense that together, they mimic the sense of disorientation and disconnection from the world that Bagshaw experiences.
Thorpe's text mixes ruminations on the causes of Bagshaw's condition and the day-to-day experiences of living with it in a fragile relationship, achieved against the odds and, as McPake explains, sustained through a volatile mix of love and hate, and a touch of seemingly miraculous telepathy. It's a show that challenges us to ask how much we're defined by our sensations and experiences, but it does so with compelling empathy, warmth and wit.
The Shape of the Pain at Summerhall until 26 August
Wild Bore ★★★★

Better tread carefully with this one, since the targets for Wild Bore's anarchic, free-wheeling humour (and venom) are critics. Specifically, the sneering, smug reviewers who have torn the work of Wild Bore's co-creators Adrienne Truscott, Ursula Martinez and Zoe Coombs Marr to pieces over the years, quoted in lengthy and hilarious detail throughout the show, usually through the medium of the talking backside. Yes, this is critics talking out of their arses.
More specifically still, Wild Bore homes in on those critics whose writing reveals more about themselves and their own prejudices than it does about the work they're appraising. As Truscott, Martinez and Coombs Marr unashamedly admit, it's "theatre about theatre" – and it'll be interesting to see how it goes down away from the performer-filled audiences of the world's biggest arts festival when it transfers to London's Soho Theatre in November.
But despite the enormous fun the trio have at critics' expense, Wild Bore is far more than a vengeful attack on criticism. Using as a starting point a reviewer's remark questioning a show's dramaturgical design, Truscott, Martinez and Coombs Marr create a hectic, self-aware succession of dramatic episodes, gleefully challenging and exploding each one while constantly reminding us of their dramaturgical function. There's even a surprise fourth performer who invades the stage, self-referentially questioning their own reasons for even being there – and seeming to imply that theatre-makers themselves are hardly innocent of spewing self-indulgent twaddle.
This is an ambitious, ferociously entertaining show that dares us to take its excesses seriously – when it's not clear that even its performers are doing so. It not only asks who gets to sit on high and act as our cultural gatekeepers, but also proposes – and embodies – a wilder, more reckless model for theatre itself.
Wild Bore at the Traverse Theatre until 27 August