Deposit, Hampstead Theatre Downstairs review - capital's housing crisis lands centre-stage |

reviews, news & interviews
Deposit, Hampstead Theatre Downstairs review - capital's housing crisis lands centre-stage
Deposit, Hampstead Theatre Downstairs review - capital's housing crisis lands centre-stage
Housing crisis drama is a quiet corker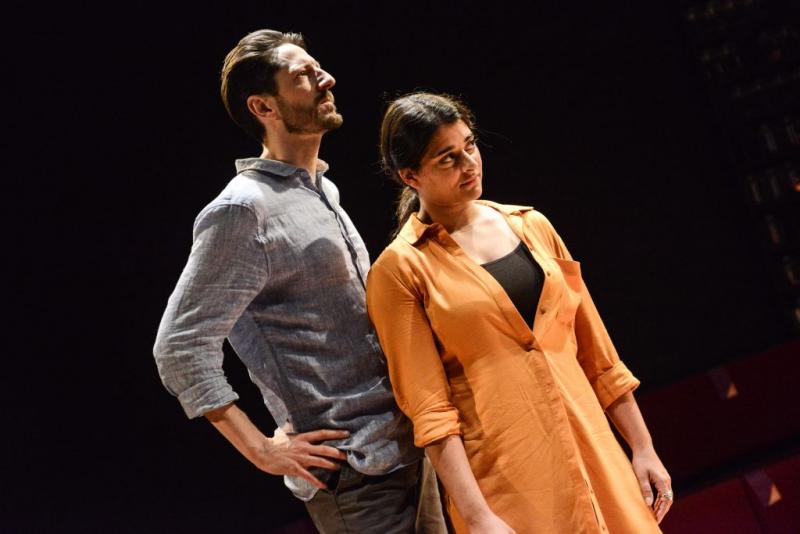 Cramped conditions: Ben Addis and Natalie Dew in 'Deposit'
Matt Hartley's personal take on London's housing crisis returns to the Hampstead Theatre's studio space downstairs and is sure to hit audiences where, so to speak, they live.
First seen at the same address in a production not open to the press, the play examines the spiralling costs associated with property in the capital and how those pressures affect the current generation of 20- and 30-somethings trying to make this town their home.
Two couples agree to share a one-bedroom flat in south London for a year in order to save for the future, only to find that the cramped living conditions, not to mention external socioeconomic forces, take their toll. Anyone who has known similar circumstances will recognise the grievances that spring from such constraints: queuing for the bathroom in the morning, hanging out washing to dry in bedrooms, rearranging furniture when the landlord visits, and the list goes on. Hartley makes the point that this scenario has become normalised, and while the four may resent their situation, they never question it: "That's just the way it is."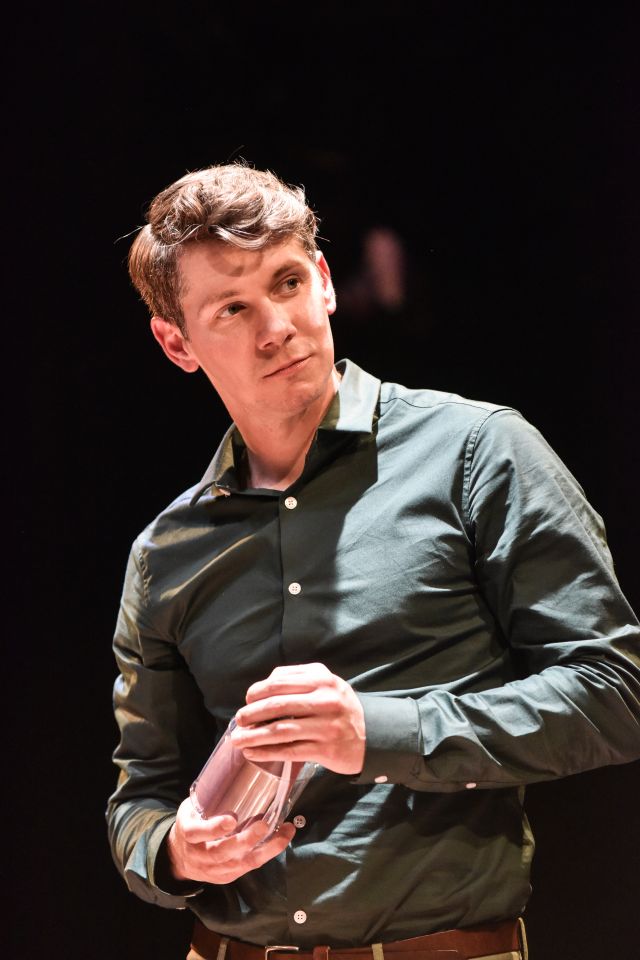 The pairings consist of a high-flying PR agent Melanie and her doctor-boyfriend Sam, as well as uptight schoolteacher Rachel and her partner Ben, a civil servant, and all four performers generate an effective chemistry. Nicola Kavanagh as the chatty extrovert Mel is effortlessly watchable, whilst Karl Davies's dry, straight-talking doctor (pictured right) is wholly realised. Ben Addis, reprising the part he had in 2015, and Bend It Like Beckham lead Natalie Dew are harder to warm to. Their insistence on looking toward the future whilst reminiscing about the past doesn't leave much room for sympathy, however well Hartley presents an evenhanded case. We become aware of both the cross-currents of entitlement and the sense of a future that – for this generation of university grads, at least – has possibly been mis-sold.
The scenes are broken up by short sections of choreographed movement courtesy movement director John Ross which further amplify the prevailing claustrophobia. Elsewhere, these sequences feel too literal, an issue that besets the play as a whole. When the characters spell out how the already-obvious conditions are affecting them, and then physicalise the same point, Lisa Spirling's production can become a bit overcooked.
The direction is otherwise fluid, and the in-the-round staging removes a further layer of privacy from the characters' hemmed-in lives. Polly Sullivan's set, a Perspex floor laid over hundreds of pennies, brings home the (here literally) underlying thematic of money, and as a snapshot of a moment in time, the play truly matters. The question is whether audiences will realise to what extent a theatre piece presented as fiction is grounded in fact.
As a snapshot of a moment in time, the play truly matters
rating
Explore topics
Share this article