Crazy For You, Gillian Lynne Theatre review - high-kicking heaven |

reviews, news & interviews
Crazy For You, Gillian Lynne Theatre review - high-kicking heaven
Crazy For You, Gillian Lynne Theatre review - high-kicking heaven
Susan Stroman returns to the well, to wondrous results
Step in time: the ensemble of 'Crazy For You'
Who says you can't go home again? As proof that you can, and to giddy and gorgeous results, along comes the current West End revival of Crazy for You, which reunites Broadway name Susan Stroman with the Gershwin-inspired title that launched this singular talent on her career ascent more than 30 years ago.
I saw that production in New York, as I saw its London original with Ruthie Henshall and also the (unrelated, in creative terms) Regent's Park revival that followed, and can report without hesitation that this current iteration is very much the best of them all. Back at the show's inception, Stroman was the choreographer, and her director was the late Mike Ockrent, whom Stroman went on to marry. This version, launched at Chichester and poised to be the feel-good pick-me-up of the summer and beyond, finds Stroman doubling as director, as is her norm these days. (She fulfills both roles on the current Broadway musical, New York New York.)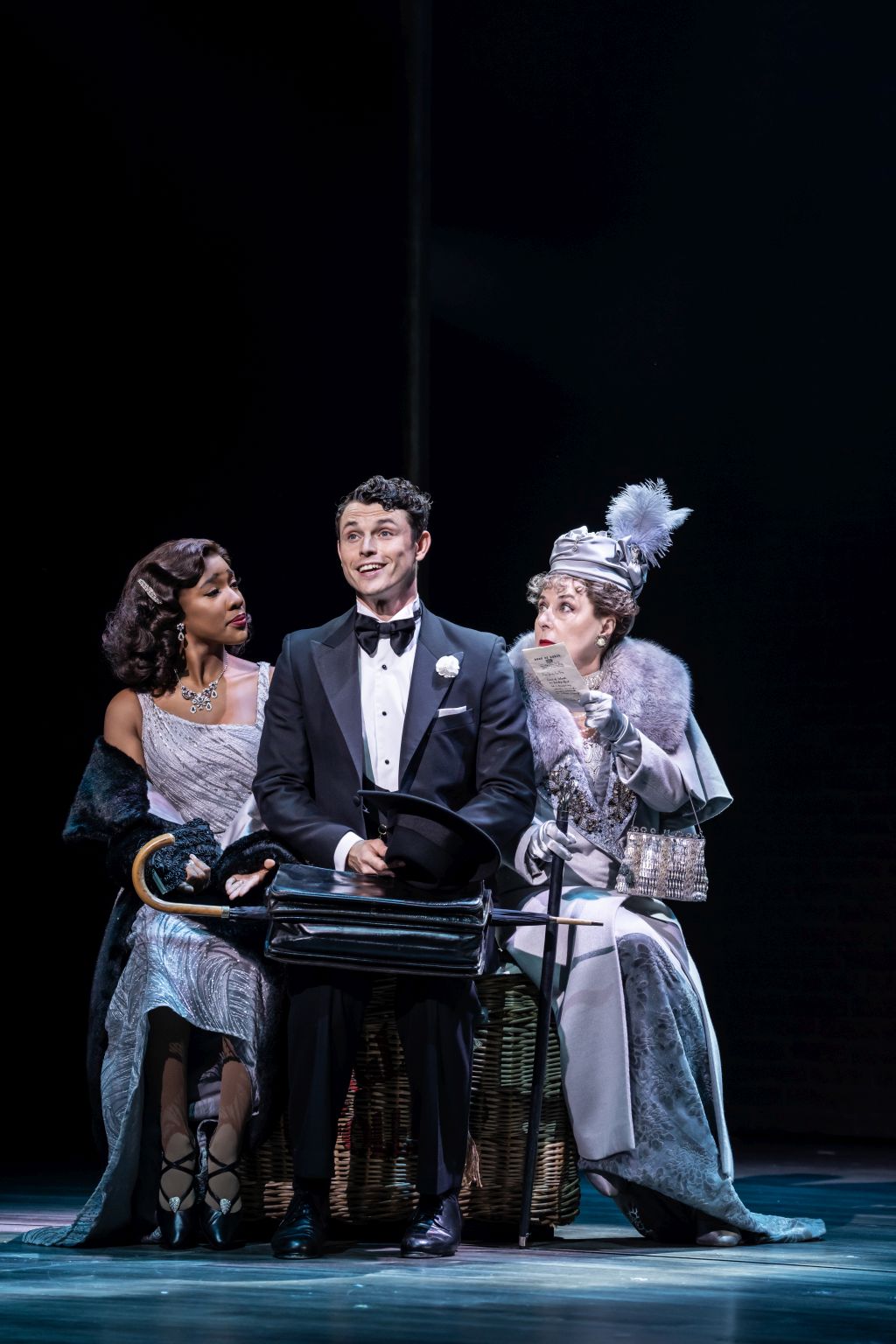 And the result prompts a grin a mile-wide, giving way to cheers at the very separate ascent here achieved by her leading man Charlie Stemp, a song-and-dance man of the sort they weren't supposed to make anymore. Well they do and here he is, and London is lucky to have him before Broadway very possibly scoops Stemp up for keeps.
The alum of Half a Sixpence and Mary Poppins (and, in fact, Broadway's recent Hello, Dolly!) breaks into the major leagues as Bobby Child, a Depression-era theatre buff summoned to a deadbeat Nevada town appropriately known as Deadrock where he abandons Irene (Natalie Kassanga), his fiancée of seven years (shades there of Guys and Dolls) and falls for local girl, Polly Baker (Carly Anderson). Irene makes her own way out west in a lather, only to find a rather kinkier kindred spirit in Lank Hawkins (Mathew Craig), a seeming brute whose bark is worse than his bite.
Along for the gatheringly zany ride are Bobby's insistent mum (a hilarious turn from Marilyn Cutts, pictured above with Stemp and Kassanga), who has plans – marital and otherwise – for her son, and a pair of travelling Brit-twits, who demand croissants at what passes for a hotel and are distinguished by laughing semi-maniacally for no particular reason. Ken Ludwig's generous-spirited book treats the pair with great affection, and Sam Harrison and Rina Fatania bring a palpable glee to their roles.
Tom Edden, still-beloved from his Tony-nominated turn in One Man, Two Guvnors, looks poised for more awards recognition for his peerless supporting performance as Bela Zangler, the thickly accented impresario whom Bobby impersonates upon his arrival out West, using his disguise to land Polly. Imagine the chaos when the real Bela arrives, leaving the two men to do battle in a priceless second-act duet, "What Causes That?", whose comic bravura harks back to the glory days of Stroman's work on The Producers: Edden here suggests the Marx Brother that got away. Stemp, it should be said, would in time make a brilliant Leo Bloom, if Stroman ever revisits that career triumph as she has this one.
The plot was and remains featherweight, though there are visual and textual nods to the likes of Follies by way of ballast - "this theatre is just the way I remember it," says Everett Baker (Duncan Smith) in a line that could have come from that separately stagestruck show. But the reason for being for this production is Stroman's stagecraft, allied to possibly the best actor-dancer she has been lucky enough to work with. You watch in wonder during "I Can't Be Bothered Now" as this paean to imperturbability finds him joining a lineup of leggy chorines, Bobby's limbs always ready for action even if his mind sometimes travels a beat or two behind.
"Shall We Dance?" pits the incipient lovers against designer Ken Billington's glistening starlit sky and communicates an ease even Fred and Ginger would envy, followed soon after by "Slap That Bass" and "I Got Rhythm" of mounting effervescence (those props!) and, after the interval, "Stiff Upper Lip". That ensemble number builds and builds until Bobby emerges at the top of his own bespoke barricades waving a flag as if on furlough from Les Mis.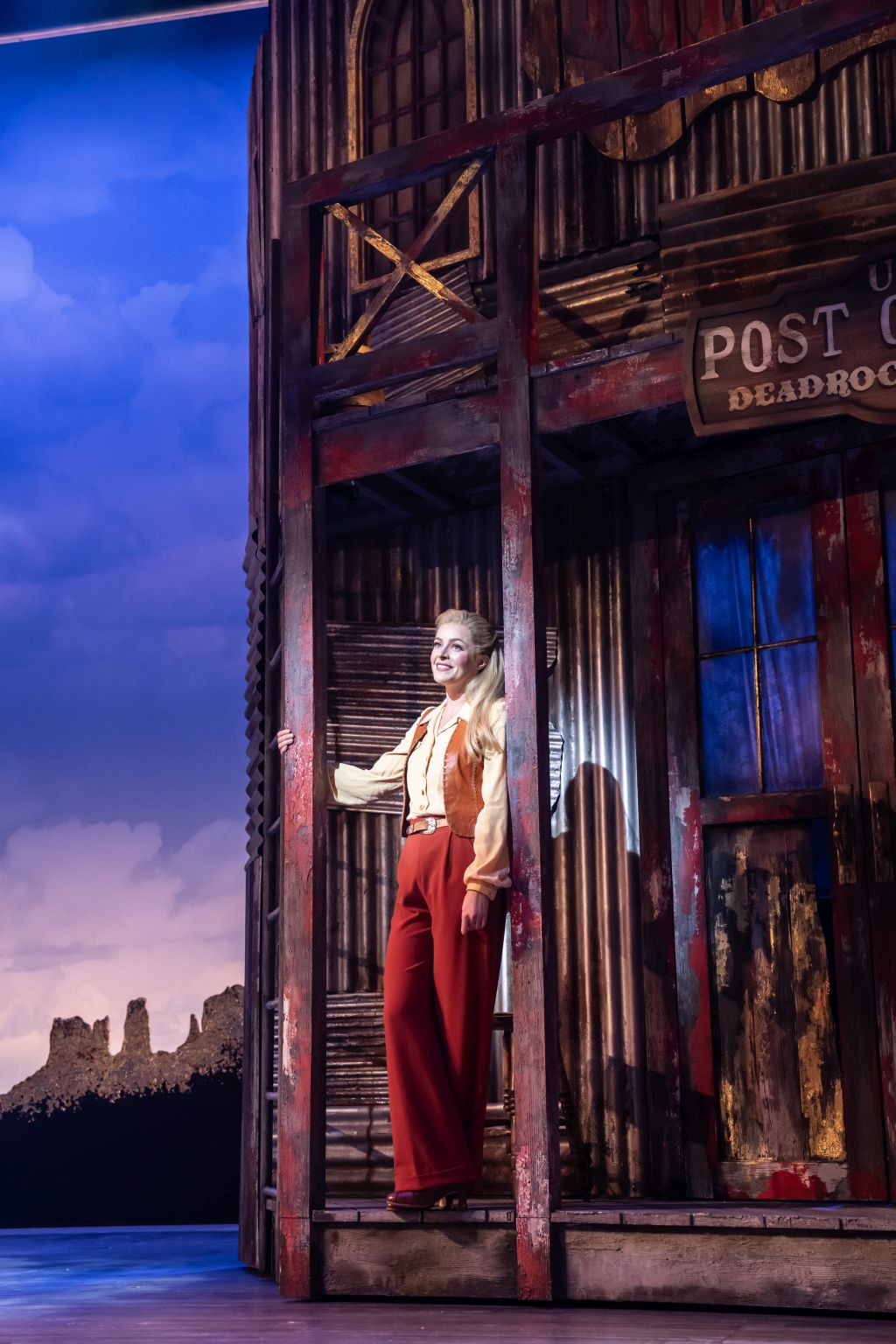 The open-faced Stemp conveys a fundamental good nature of the kind they can't teach, conjoined to a seemingly effortless command of his craft that makes a smile-inducing set piece out of something as incidental as Bobby coming down the stairs. Anderson (pictured left), a performer new to me, overrides an initial shrillness to melt into Polly's defining solos – "Someone to Watch Over Me" and "But Not For Me" – by which point the audience is melting right along with her.
Can this show make it in a tough economic climate that has seen a star vehicle like Michael Ball in Aspects of Love faltering at the box office? Let us hope, not least since Crazy for You traffics in a fundamental innocence that itself is almost radical these days. As for Stemp, he's taken a potentially generic role and mined gold in a show set largely in a mining town that time forgot. Let's just say that any stiff upper lips from the audience are long disspelled as the show reaches a roaring finale that genuinely does leave you floating on air.