Jenůfa, Scottish Opera |

reviews, news & interviews
Jenůfa, Scottish Opera
Jenůfa, Scottish Opera
A powerful account of Janáček's disquieting drama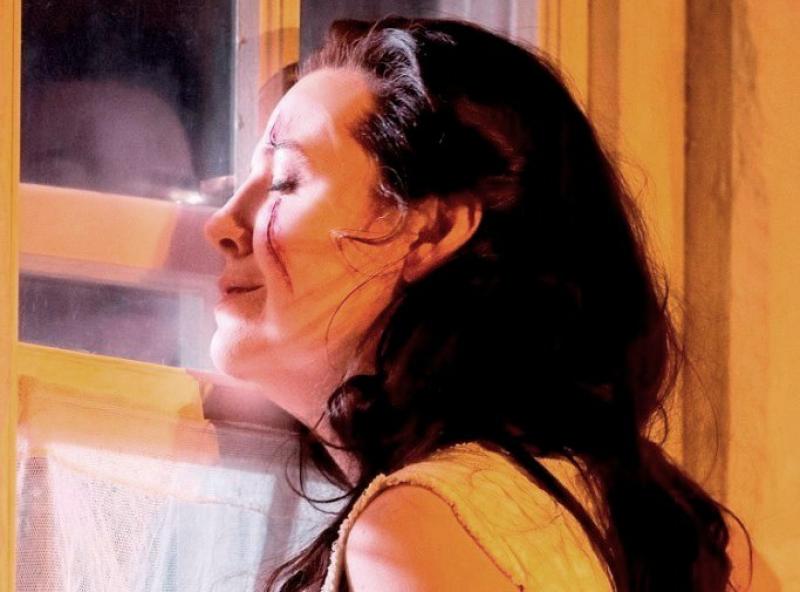 Lee Bisset, a tremendous Jenůfa
Even at the tragic heart of Janáček's Jenůfa there is ambiguity. As the Kostelnička or village sacristan takes her stepdaughter Jenůfa's baby boy outside to drown it in the icy river, you cannot quite be sure whether she is motivated by pride, fear or her love for Jenůfa. In this poised new co-production by Scottish Opera and Danish National Opera, there is no doubt that she is driven by love.
Murderous it may be, and it will nearly destroy her, but her compassion cannot be denied. Likewise, when Laca, jealous of
Jenůfa
's love for another man, slashes at her face with his newly whetted knife, his intention is unclear, but the love that delineates his actions is transparent.
Under the direction of Danish National Opera's artistic director Annilese Miskimmon, this Jenůfa becomes a sober reflection on the ghastly power of misguided love. Aided by a lyrical interpretation of the score by conductor Stuart Stratford, the acting is exemplary, the situations believable. Where the Kostelnička can seem harsh and Števa, the man whom Jenůfa loves, boorish, no opportunity is lost to lend grace and charm to characters traditionally regarded with distaste.
It helps that the setting is simple. A plain black curtain rises on a perfect little white cottage sitting in the middle of a large circle. The cottage belongs more to the Lake District than Scotland – actually the programme notes suggest that Ireland in 1918 is the intended location – but it forms a suitable backdrop to the largely amiable antics of Act One. By making her chorus of 40 surge around the cottage and in and out of its doors the director makes it seem, through busyness, larger than it really is. We meet Jenůfa, portrayed with great realism by Lee Bisset, along with her rival lovers: Laca, stern and upright, sung by Peter Wedd, and the flightier and somewhat lighter-voiced Števa, sung by Sam Furness. When the Kostelnička, admirably portrayed by Kathryn Harries (pictured below), silences the boisterous celebrations, we get a taste of a voice that later in the opera will develop into an instrument of destructive power.
For the second act, the stage is made to look as though the circle has revolved – in fact it hasn't – and the cottage's walls folded out to reveal a doll's house arrangement of a large comfortable kitchen and an attic bedroom above. Lit by candles, the setting is dim but cosy, as if to accentuate the mother-daughter-baby bond that you would expect in a household where the arrival of the child has successfully been kept a secret for months. But the lighting also anticipates the darkness that is to come. The colours fade and the shadows deepen as the Kostelnička wrestles with her conscience and suddenly realises that by killing the baby she can solve all her problems. In Harries's stunning performance we can see the desperate intensity of conflicting emotions, as she realises that her only salvation lies in an act of unmitigated evil. Jenůfa wakes from a drugged sleep to find her baby missing. Bisset is tremendous here, in a prolonged soliloquy that moves from love through hope to an uneasy calm when she discovers that the child is dead.
The use of the same setting for Act Three is doubtless a useful economy for a company always slightly strapped for cash, but it also makes perfect sense dramatically. While being in no sense mean, the walls of the cottage create a small acting area, focusing the drama in a way that can be difficult on the huge stage of Edinburgh's Festival Theatre. Janáček's music is never less than compelling throughout, but in the final act it rises to a shattering climax as the Kostelnička, guilty by her own admission of infanticide, is propelled from the warmth of the cottage into the darkness outside.
This is a simple and rewarding production. Nothing seems out of place or superfluous, yet a host of tiny details lend credibility to the acting. Smoke curls from the cottage chimney all through Act One – in the next act a fire burns in Jenůfa's bedroom. But most telling of all is the closing tableau. Jenůfa, exhausted, declares that she must leave, but Laca persuades her that they should try and face the future together, and in so doing walks tentatively across the room with a cup of tea. Curtain. A normally reticent Edinburgh audience cheered long and loud – an accolade well deserved.