Music Reissues Weekly: Trevor Beales - Fireside Stories |

reviews, news & interviews
Music Reissues Weekly: Trevor Beales - Fireside Stories
Music Reissues Weekly: Trevor Beales - Fireside Stories
Belated recognition for previously obscure Seventies Hebden Bridge troubadour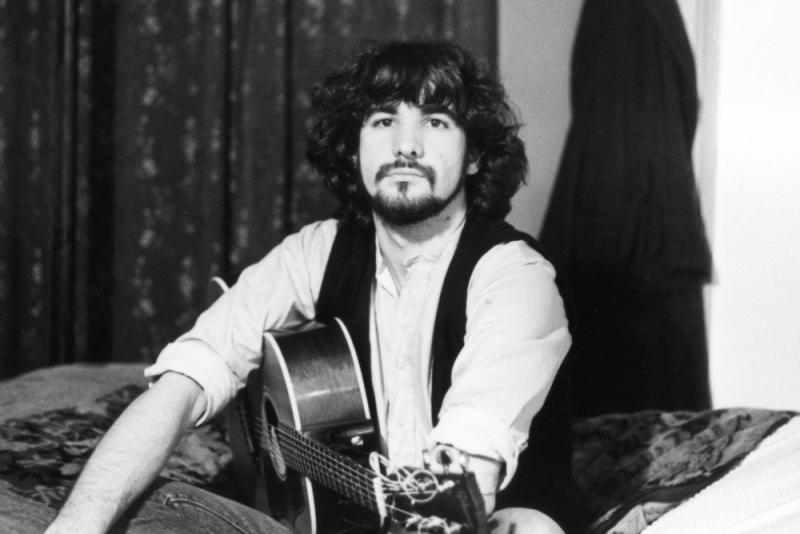 Trevor Beales: he seems to have been a restless soul
When Trevor Beales's band Havana Lake released their only album in 1977, it was on a label which also issued records by The Ryman Country Band, The Saddleworth Male Voice Choir, The Slaithwaite Brass Band, The Thurlstone Bell Orchestra and a version of Sixties beat band The Merseybeats. Look was the offshoot of West Yorkshire studio September Sound Studios – anyone booked there could have a record pressed as part of the deal.
Havana Lake's CSNY-ish, Lindisfarne-leaning album Concrete Valley had more sympathetic Look Records bedfellows in the country/folk-slanted duo Harmony & Slyde, and the similarly inclined band White Rose. But the label was a niche imprint and its records were not widely distributed. Nonetheless, copies of Concrete Valley, with its all-Beales-penned songs, fetch around £50 these days.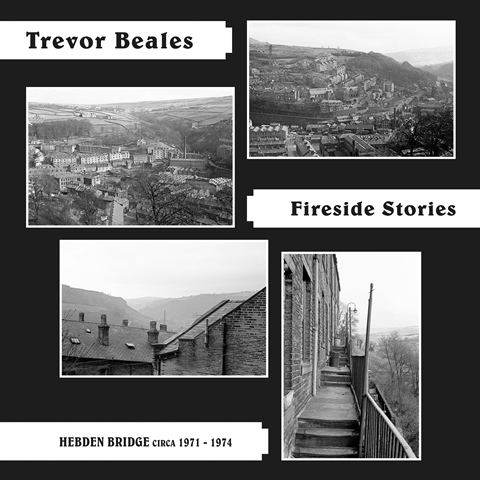 Trevor Beales was born in 1953 and grew up in West Yorkshire's Hebden Bridge. His mother and father met during World War II in Algiers – she was Algerian, a stenographer for the French army; he was a British soldier. After the war they settled in Todmorden, near Hebden Bridge. Beales died in 1987.
From 1972 to 1976, after walking out of school while in the sixth form, he lived in London and Essex. There were visits to France and Morocco. In 1975, Beales travelled by coach across America. While there – he passed through Nashville and San Francisco – he tried generating interest in his demo tapes. But Havana Lake became his only outlet on record. He seems to have been a restless soul.
Fireside Stories (Hebden Bridge circa 1971-1974) collects previously unheard recordings taped at his family's home in Charlestown, on the edge of Hebden Bridge. Two tracks, "Marion Belle" and "Ocean of Tears", were also later recorded for the Havana Lake album. "Braziliana" is a cover version of a Dave Evans song, originally issued on the British finger-picking folkie's 1974 album Sad Pig Dance. "Braziliana" gives Fireside Stories some context, as do its liner notes which say Beales liked The Byrds, Bob Dylan, Django Reinhardt and James Taylor, and also that he was playing folk clubs. He did not exist in a vacuum.
So. Obscure folk-styled singer-songwriter has their home recordings from the first half of the 1970s issued for the first time. Should anyone be interested? On this evidence, yes.
The 12 tracks on Fireside Stories are fabulous. Beales is obviously a great guitarist, a school-of-Davy Graham finger picker. The instrumental "Dance of the Mermaids" nods to Django Reinhardt. There's a world-weariness to his mid-range voice, which has a touch of John Martyn. He is of his times. (pictured left, 1977's Havana Lake album)
But Beales's lyrics suggest he wasn't wide-eyed. That world-weary tone may have been born from a scepticism. "I'll Take you Home" is critical of the Rolls-Royce-driving guru Marajai, who encouraged his followers to give up their worldly possessions. "Metropolis" recounts the experience of not being listened to while playing, presumably in London. There is an edge.
Overall, what's collected is individualistic and striking enough to possibly have attracted the attention of, say, Island Records or producer Joe Boyd – but 1971 and a wee-bit later is maybe a little too late to have been scooped up by the mainstream music business. The Michael Chapmans, Roy Harpers, John Martyns et al who were on the Beales wavelength first picked up attention in the late Sixties, which allowed them to make their marks as the Seventies unfolded. If Beales had recorded the Fireside Stories material around 1968 or 1969, he may have broken through. Now though, the timeline doesn't matter so much. Setting the original context aside, these absorbing songs stand on their own merits.
Next week: Perú Selvático - Sonic Expedition into the Peruvian Amazon 1972–1986
'Fireside Stories' is individualistic and striking enough to have attracted the attention of Island Records
Explore topics
Share this article