Reissue CDs Weekly: Sandy Denny |

reviews, news & interviews
Reissue CDs Weekly: Sandy Denny
Reissue CDs Weekly: Sandy Denny
Collection of acoustic recordings is an indispensable primer on one of Britain's most important voices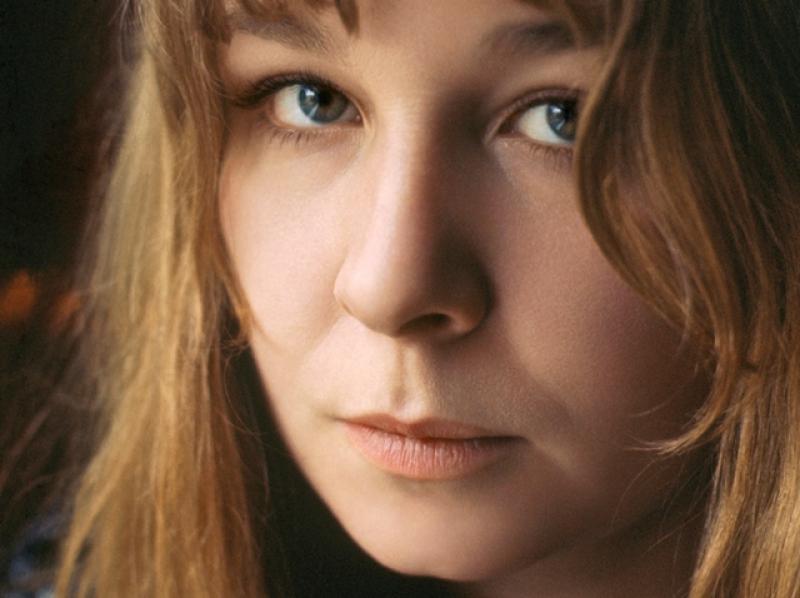 Sandy Denny: utterly self-assured within the most bare of musical frames
Is there anything left to say about Sandy Denny? Sadly, she cannot say anything herself, as she died in 1978. So it's left to what she released during her lifetime, posthumous appraisals and reappraisals, and packages and repackages to do the talking.
In 2010, the career-spanning, 19-disc box set Sandy Denny was issued. That could have been the last word and was measured against her issued discography of four solo albums, the three with Fairport Convention, and one with Fotheringay, as well as sundry collaborations. Fotheringay were recently the subject of a box set and her solo albums have been reissued with bonus tracks. Biographies have been published, and there have been tribute concerts.
Interest in Denny remains high, but the question remains: is there anything left to say? The new double CD I've Always Kept a Unicorn: The Acoustic Sandy Denny borrows its title from the most recent biography. The liner notes proclaim it to be "the best album Sandy Denny never made". Some assertion. But the book was sensitive and insightful, and this new collection has liner notes by its author, Mick Houghton. This is a plus, suggesting these two CDs may not be an aural cut-and-paste job.
Bearing in mind that Denny has been looked into so extensively, it is no surprise that …Unicorn includes very few unreleased tracks. The three heard date from 1974 and are acoustic demos for the album by The Bunch, a Fairport Convention and Fotheringay offshoot. Featuring Richard Thompson and Trevor Lucas on guitar, these are versions of Buddy Holly's "Learning the Game" and "Love's Made a Fool of You" and The Everly Brothers' "When Will I Be Loved", sung as a duet with Linda Thompson. None can be considered essential. I've Always Kept a Unicorn: The Acoustic Sandy Denny, then, stands or falls with how it presents what is included.
Initial doubts about this release evaporate while listening to the 40 cuts. The free-ranging track selection corrals demos (solo and with Fairport Convention), live and studio session recordings for the BBC and the odd alternate take. It is so free-ranging that the Fotheringay version of "Wild Mountain Thyme" features electric guitar and bass. Chronologically ordered, what emerges is – the three cover versions noted above notwithstanding – an entirely consistent listen. The arrangements given to some of Denny's released recordings could overwhelm both her and her songs, and it is interesting that her former manager Roy Guest says in the liner notes: "I could never convince her that she didn't need other musicians. She felt the sound was better with the texture of other musicians but that wasn't true. She was wonderful on her own, especially in the '70s; Sandy had the ability to be a completely solo artist."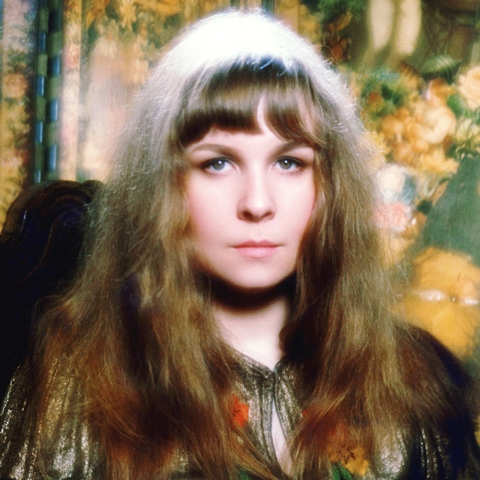 If there was – and there most probably was – a confidence issue about standing alone, hearing the solo Denny on …Unicorn establishes that she was utterly self-assured within the most bare of musical frames. Take the solo "Autopsy", which Fairport Convention recorded for 1969's Unhalfbricking. This must be as the band first experienced the song and solo – it has the same power and melodic strength as the best of Jackson C. Frank's recordings. Not folk as such, it is instead up-to-the minute singer-songwriter fare which could have posited her as a British Joni Mitchell or James Taylor. (Pictured left: a visual gloss applied to Sandy Denny in 1972.)
Effectively, …Unicorn makes the case that an alternate Denny existed alongside the one who released records. Sometimes, it's hard not to wonder about the choices of what was issued. The version of "One Way Donkey Ride" here is a one-take run-through of the song from 1976 which became the basis of the layers of instrumentation added for 1977's unsatisfying Rendezvous album. The affecting mood of the solo foundation was lost by the time it hit the shops.
When Denny performed solo live, there was no chance that distracting gloss could be added. The television recording of "No More Sad Refrains", as Houghton puts it, "stands out for the sheer emotional intensity that's lacking on the studio version, once again revealing how the studio environment could nullify the purity of Sandy's songwriting and delivery."
The kneejerk reaction to I've Always Kept a Unicorn: The Acoustic Sandy Denny was that it was going to be a waste of time and, indeed, say nothing which had not been said before. The opposite is true. Head for this primer to discover what Sandy Denny was about.
The affecting mood of the solo 'One Way Donkey Ride' was lost under layers of instrumentation by the time it hit the shops
Share this article