Reissue CDs Weekly: Leslie Winer - When I Hit You, You'll Feel It |

reviews, news & interviews
Reissue CDs Weekly: Leslie Winer - When I Hit You, You'll Feel It
Reissue CDs Weekly: Leslie Winer - When I Hit You, You'll Feel It
First-ever anthology dedicated to polymath former model whose music prefigured trip hop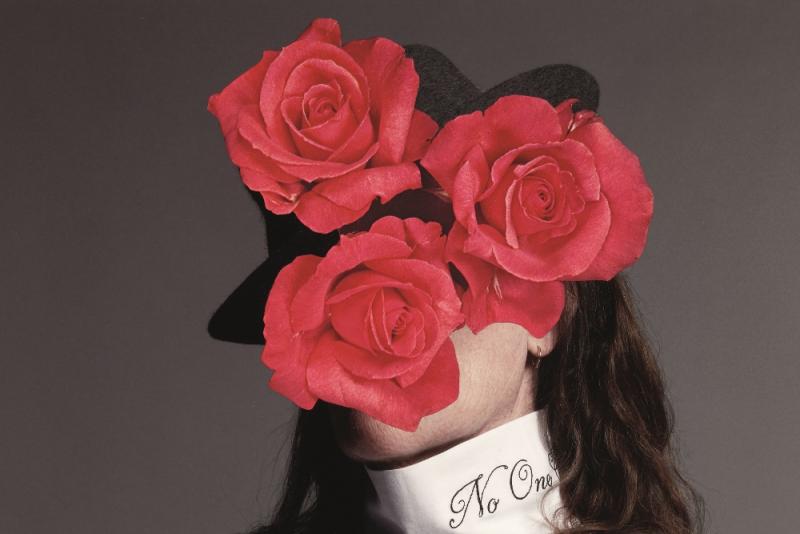 The impossible to pin down Leslie Winer, as seen on the cover of 'When I Hit You - You'll Feel It'
When I Hit You - You'll Feel It opens with "When I Was Walt Whitman". A French-language answer-phone message is abruptly cut off by a massive-sounding percussive pulse over which a borderline menacing voice enigmatically murmurs words which are hard to make out.
There're snatches about "repeating tiny fragments" and "when I was Walt Whitman you should have seem me…the words wrote themselves."
It ends with "Fragment #2", a comparatively lighter piece which comes across as a distant relative of Suicide's "Cheree". Again, Leslie Winer's close-miked voice is near to a mumble. Full attention is needed to determine that the theme is the transfiguration brought by the process of aging.
In between, 14 other tracks. The periods covered are 1989 to 1993 and 2011 to 2018, with one track from 2003. Taken as a whole, When I Hit You… is consistent and doubtless compiled with this flow in mind. Any one track could be from the same period as another. Dub is obviously an inspiration, so is a hard-edged, dance-inflected electronica – a less jittery riposte to the sort of thing Cabaret Voltaire were perfecting around the time of "Sensoria".
The earliest music Leslie Winer created was relatively easy to classify. Her sole album Witch was recorded in London in 1989 and 1990. White labels were circulated, after which it was issued in 1993 by the Transglobal label with the artist credit as ©. It comes across as a form of trip hop, or proto-trip hop as the term wasn't coined until later and the style didn't widely surface until after Witch was recorded. In this reading, Winer is a pioneer. The angularity and darkness of Witch suggested an attitudinal kinship with or influence on the soon-to-surface Tricky. Five of the album's nine tracks are included on When I Hit You…, with the rest taken from barely circulated releases, compilations, guest appearances and previously unheard material. It's the first-ever overview of Winer's music.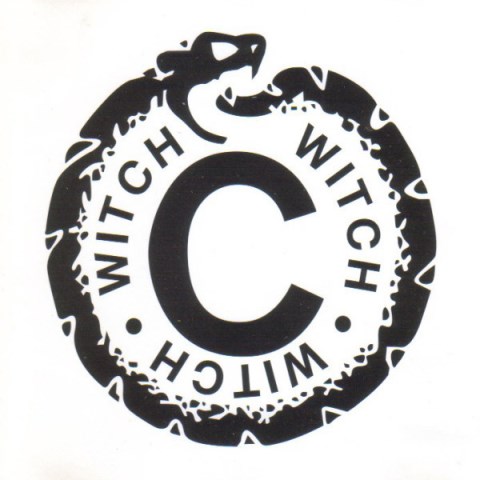 But, as ever, retrospective classification is imperfect. What was on Witch has a familial connection to what Public Image Ltd created for their third album, 1981's Flowers Of Romance. Jah Wobble, who had left Public Image Ltd in 1980, crops up on Witch (pictured left, the 1993 issue of Witch). This doesn't mean a Public Image Ltd axis was integral to shaping Winer's approach to music, but it does place her within an approximate setting. The main collaborator on Witch was Kevin Mooney, the former Adam and the Ants bassist. Before Witch, Winer was best-known as a model. In 2014, she revisited that world when she was photographed for Vivienne Westwood's Spring/Summer collection.
A fashion and style magazine regular, Winer's modelling career peaked in the first half of the 1980s. Her overall path is gone into thoroughly in the text in the book of When I Hit You… She has been interviewed for this biography. Though her modelling background is covered, the few images seen are from an undated John Maybury video and there are no photos apart from the cover where a Linder Sterling collage obscures Winer's face. The implication is that the compilation is solely about the music.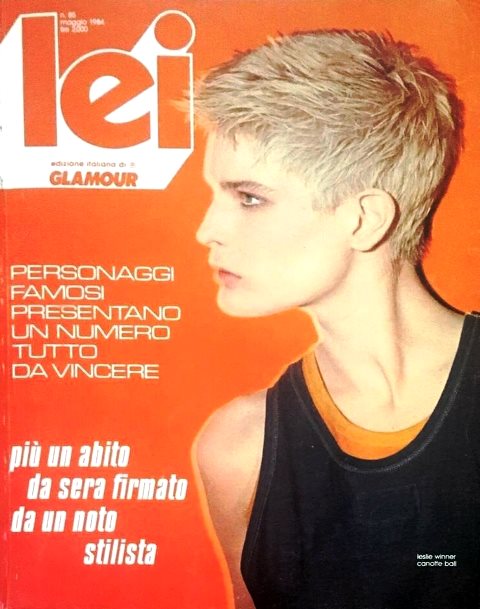 However, by digging into the story many of her associates, friends and supporters are mentioned and quoted. So much so, finding Leslie Winer can be difficult. Amongst the role call are Art Blakey's son, Jean-Michel Basquiat, Leigh Bowery, William Burroughs, Philip Glass, Sinead O'Conner, Helen Terry, many more. Winer was at art school in Connecticut and then New York, where she also wrote for porn mags. She worked as a copy editor too. Then, she was taken on by the modelling agency Elite (pictured right, Winer on the cover of Italy's Lei magazine, May 1984). The Jean-Paul Gaultier cone bra associated with Madonna was first worn by Winer. After Witch, she had a contract with Geffen Records but nothing came out. The text says she had a heroin habit. Time went on and she dedicated herself to poetry.
Witch hadn't been forgotten. There was a French reissue in 1999. A US edition appeared in 2014. Original pressings attract keen prices on internet auction sites. With the increasing interest there were live appearances in 2005 and 2018. Musical collaborators sought her out.
The fascinating When I Hit You - You'll Feel It culminates it all. Yet despite its diligence, the core essence of Leslie Winer remains out of reach. Just as it was when she issued Witch under the © guise, she is impossible to pin down. Presumably, this is how she would like it.
Next week: The magnificent eight-LP Laura Nyro box set American Dreamer
Despite the diligence of 'When I Hit You - You'll Feel It', the core essence of Leslie Winer remains out of reach
Explore topics
Share this article