Lupin, Part 2, Netflix review - master of disguise versus racists and lies |

reviews, news & interviews
Lupin, Part 2, Netflix review - master of disguise versus racists and lies
Lupin, Part 2, Netflix review - master of disguise versus racists and lies
Second coming of crowd-pleasing French drama hits virtuoso high notes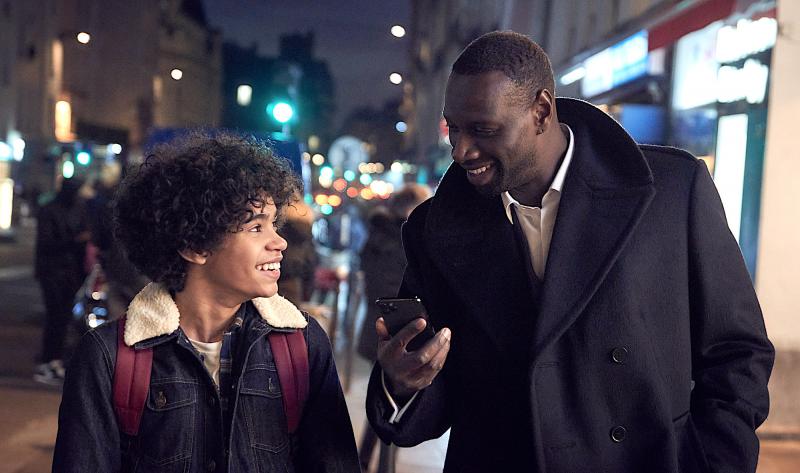 Assane Diop (Omar Sy) with his son Raoul (Etan Simon)
Lupin isn't really about the fictional character it's named after (the gentleman thief Arsène Lupin, created in 1905 by French writer Maurice Leblanc), but about Assane Diop, who's an obsessive fan of the Lupin novels.
He's also a gentleman
thief
and master of disguise himself, as he displays in multiple disappearing acts, sleights of hand and bewildering stunts in this
French
-made series.
This five-episode Part 2 is really a season-ette, since it's the second half of the first part which appeared in January. That left viewers dangling nervously, as it ended with the abduction of Assane's son Raoul (pronounced "aaaggh-oool" in French, apparently) when they went on a trip to Étretat, where author Leblanc used to live. It's here that the new episodes pick up the thread, as Diop chases around some prime slices of Normandy countryside in pursuit of the despicable hitman Léonard (Adama Niane), who has locked Raoul in the boot of his car.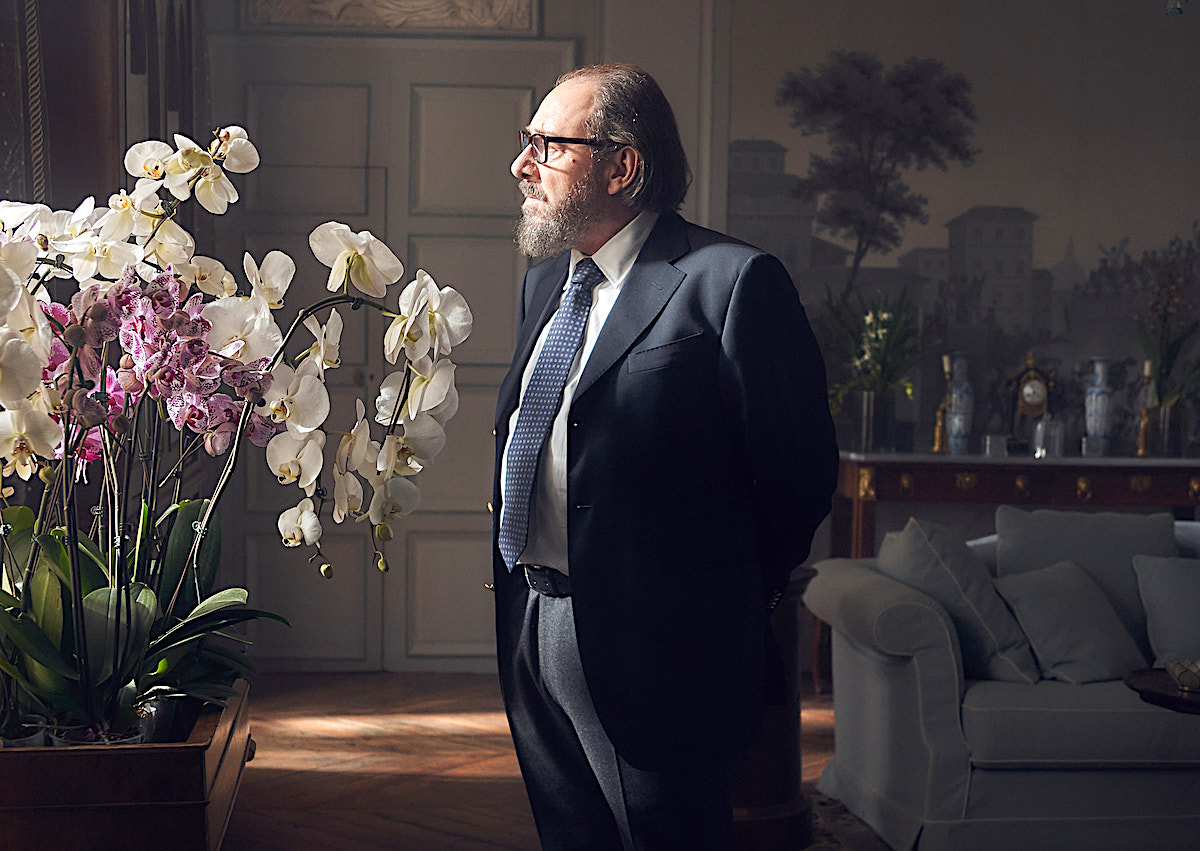 The reason for all this – the "long arc" of the story, if you will – is that Assane is on a mission to avenge the disgrace and murder of his father Babakar, an immigrant from Senegal. He was framed for the theft of a priceless diamond necklace by the deplorable Hubert Pellegrini (Hervé Pierre, pictured above), a power-mad tycoon whose network of political and financial connections shields him from any interference from the law. It was Léonard, too, who bumped off investigative journalist Fabienne Bériot in previous episodes, after she'd uncovered evidence of Pellegrini's links to arms dealing and terrorism. Léonard has kidnapped Raoul to lure Assane into Pellegrini's clutches.
Suffice to say that Assane is able to keep a step or two ahead of Pellegrini's machinations, and in due course the action is back in Paris, where Pellegrini's latest stunt is to have created the charitable Pellegrini foundation to hoover up donations from the beau monde and the uber-wealthy, which he will then divert into his secret offshore bank accounts. The apotheosis of this is a gala concert at the Théâtre du Châtelet in Paris (where, in the real world, the first Arsène Lupin stage play was performed), where the Parisian great and the good are assailed by the strains of "the prestigious French Symphony Orchestra". They can donate money on their mobile phones from the comfort of their seats.
But, as the orchestra charges through the dramatic final movement of the New World symphony, Assane is able to elude his pursuers and make a sensational stage appearance in which Pellegrini's crimes are laid bare to the stupefied audience. Echoes of the opera house scene in Mission: Impossible – Rogue Nation are probably not accidental.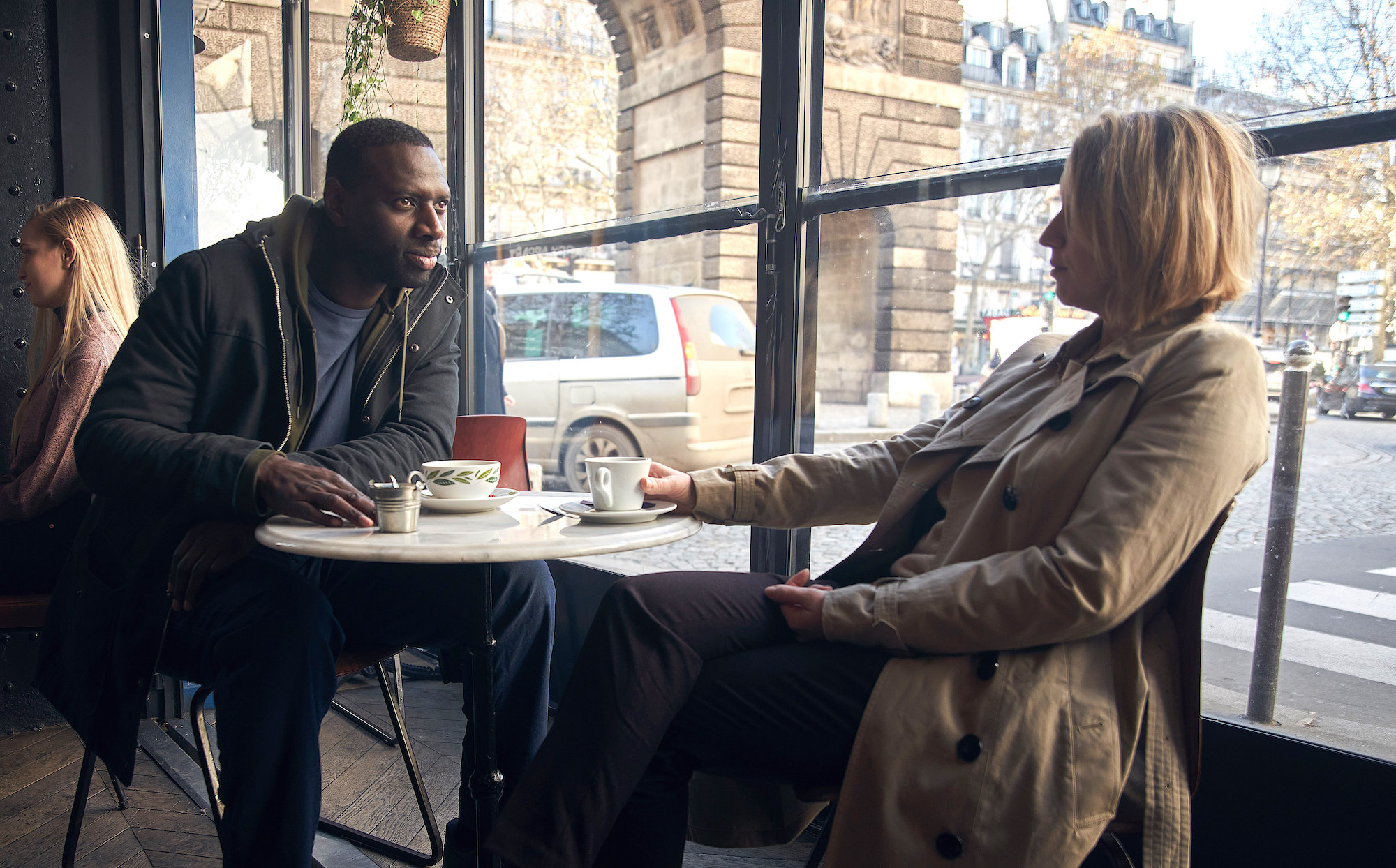 Lupin's old-fashioned derring-do and escapism have intoxicated viewers, not to mention the way the authentic Parisian locations – the Musée d'Orsay, Bibliothèque Nationale, Place Vendôme etc – lend resonance and texture. On top of that, Omar Sy's lead performance as the imperturbable super-thief exudes charm and magnetism. Quite how his hulking, muscular figure (he'd make a useful tight-head prop for the French 1st XV) manages to evade police, assassins and so forth with such ease is never quite explained, but he just seems to amble off into the distance and disappear (pictured above, Omar Sy with Ludivine Sagnier as Claire).
The show's creators George Kay and François Uzan have kept retro-cobwebbery at bay by giving it a contemporary cutting edge through Assane's struggles with racist prejudice. Regular flashbacks to the mid-Nineties illustrate the hurdles that confronted Babakar and his son, like the music-shop owner who refused to let Assane hire a violin for his friend – and, years later, the mother of Raoul – Claire because he was black. Young Assane was also friendly with Pellegrini's daughter Juliette (Clotilde Hesme), but her father warned her off "because they're not like us".
It's the twisty plot that really makes it grip though, and the device of spinning the timeline backwards to reveal how a particular trick was achieved is especially effective. At the end of the new series, after the Sting-style Long Con has been sprung, Assane hurtles away up the Seine in a speedboat in Bond-esque style. Happily, a caption informs us that Part 3 will be along in due course.