Album: The Besnard Lakes - The Besnard Lakes Are The Last Of The Great Thunderstorm Warnings |

reviews, news & interviews
Album: The Besnard Lakes - The Besnard Lakes Are The Last Of The Great Thunderstorm Warnings
Album: The Besnard Lakes - The Besnard Lakes Are The Last Of The Great Thunderstorm Warnings
The Canadian art-rockers consider the cycle of life and death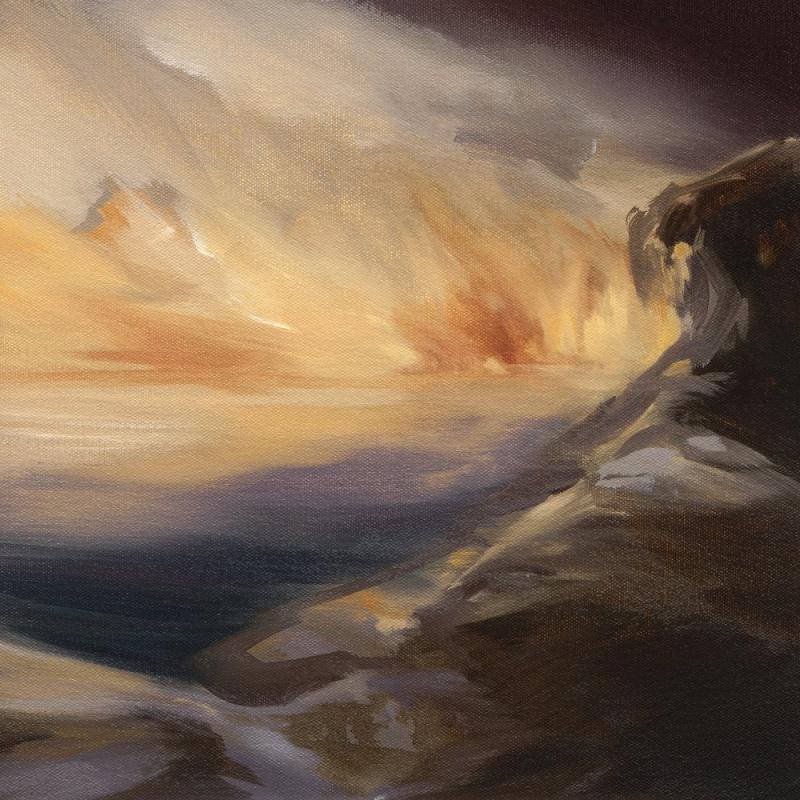 The Besnard Lakes Are The Last Of The Great Thunderstorm Warnings: an album integral to the band's self-determined mythos
The title is in keeping with those of previous portentously handled albums from the Montréal art-rockers. There was their breakthrough 2007 set The Besnard Lakes Are The Dark Horse and 2010's The Besnard Lakes Are The Roaring Night.
The latter's cover was similar to that of
...The Great Thunderstorm Warnings
– a murky painting of a glowering sky hanging over a hostile milieu.
On the new album, their sixth, "Last of the Great Thunderstorm Warnings" is the final track. After just-under seven minutes of soaring, stately drama comes a further 11 minutes of a low drone, akin to what Spiritualized have used to bed many of their songs. Up to this instrumental coda, the lyrics seem to be about loss and memory, tying in with the titles of the four sides of the vinyl album: Near Death, Death, After Death and Life. The father of Besnard Lakes mainstay Jace Lasek died in 2019 and the 72 minutes of … The Great Thunderstorm Warnings considers the cycle of life and death. Similarly, each Besnard Lakes album is integral to the band's self-determined mythos.
So, this is not a fast-food or a happy-as-Larry album. In contrast to its predecessor, 2016's A Coliseum Complex Museum, the songs are longer and framed in a less-dense production allowing what's been recorded to breath. But still, this is an experience similar to being enveloped by a slow-moving stream of viscous liquid. Musically, the familiar hallmarks remain: mega-era Fleetwood Mac, Led Zeppelin at their most textured and the heavy end of shoegazing. Overall, The Besnard Lakes Are The Last Of The Great Thunderstorm Warnings comes across like a hard rock, prog-inclined Mercury Rev. Idiosyncratic, oblique and suffocating.
This is an experience similar to being enveloped by a slow-moving stream of viscous liquid
rating
Share this article