Albums of the Year 2020: Cleo Sol - Rose in the Dark |

reviews, news & interviews
Albums of the Year 2020: Cleo Sol - Rose in the Dark
Albums of the Year 2020: Cleo Sol - Rose in the Dark
A luminous highlight of a Brit soul renaissance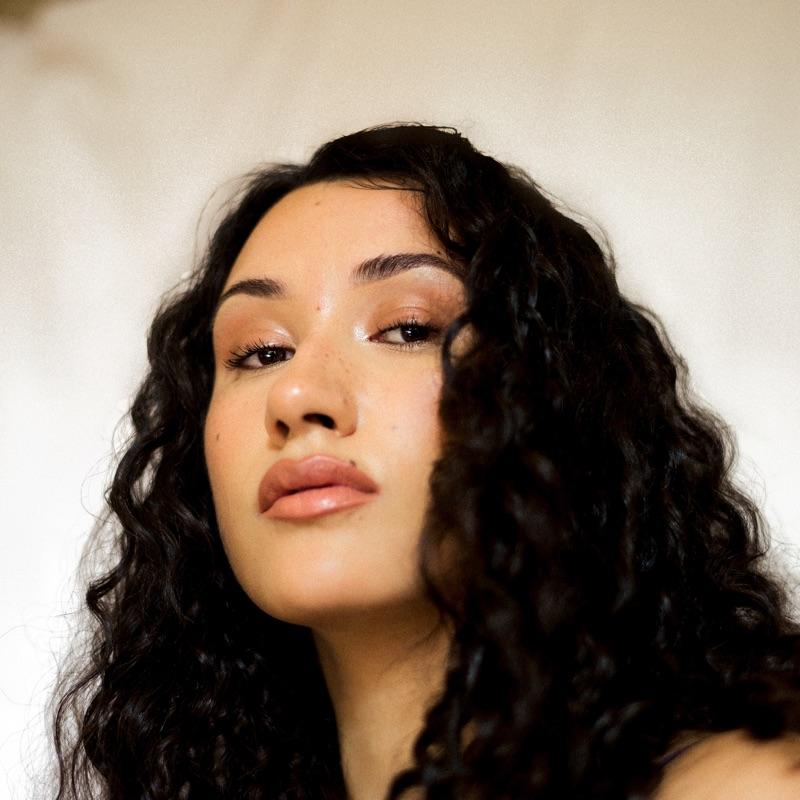 Among the glints of light in this overcast year, one particularly bright one has been the state of British soul music. Not just in the sense of good records released, although there've been plenty of those – but something significantly deeper: a contextualisation, an acknowledgement and a pride in the rich history and unique talents of these islands.
This manifested in things like the BBC showing a long overdue documentary on The Real Thing, the announcement of Sade's catalogue getting the full deluxe box set treatment, Steve McQueen's
Lovers Rock
(re)schooling a mainstream audience in that particularly British blending of reggae with aspirational late Seventies soul.
All of this reminds us that this country's black and multicultural acts are vital parts of our whole culture. The fact that the stories and art of Sade and Soul II Soul, Cymande and Nightmares on Wax haven't previously been given as much weight as those of The Clash, Kate Bush, Radiohead or the bloody Libertines impoverishes us all. A clip that did the rounds this year of young Morrissey and George Michael – the latter a true product and champion of the British soul scene – talking brings home hard how much effort was put into reinforcing the fraudulent notion that Morrissey's arch indie poise somehow made him a greater intellect and more serious artist than George. That accumulated weight of prejudice is what is having to be undone now.
As well as cultural documentation of the past, a wave of great, individualist new artists are fighting to be understood. Aided and abetted by a new generation of young jazz players as well as hip hop / grime / electronica production, Mahalia, Children Of Zeus, Evabee, Arlo Parks IAMDDB, Poppy Ajudah, [ K S R ], Lapis, Greentea Peng, Kay Young and more are letting their own voices and accents be heard, without having to play into standard industry categories like "urban" or "alternative". This is music driven by the pleasure principle but with artistic, lyrical and political heft too; from major label pop stars (Jorja Smith) to the avowedly independent (Joel Culpepper) great records and powerful videos are being made expressly inspired by the Black Lives Matter movement, for example.
And rising unstoppably through all this has been the mysterious collective Sault and their associated acts, Michael Kiwanuka, Little Simz and Cleo Sol. With four albums in under two years, rich in diverse influences and fierce political engagement, Sault have deservedly topped many of this year's best album lists. But Sol – who sings on both Sault's releases this year – has also made an album that is easily the equal of either of them. It seemingly features the same personnel as Sault, notably producer Inflo, but it is absolutely an album framing a single personality and vision. Where Sault pepper their Seventies-inspired soul-funk with Afrobeat, postpunk and angry manifestos, mirroring a world in chaos, Rose in the Dark is a soul album through and through, with Sol's meditative lyrics and voice reminding us of the individual trying to make sense of – or just getting by amidst – that chaos.
The heart of the sound, as with Sault, is the rich, string embellished psychedelic soul of Rotary Connection and Norman Whitfield era Temptations, though here there's more of a lovers rock pulse too. But it is distinctly modern; this is music distinctly in the wake of D'Angelo's Black Messiah and Solange's A Place at the Table. And the way other old stuff – kitschy Sixties movie themes and northern soul, say – is interpolated suggests both hip hop (A Tribe Called Quest, Lauryn Hill) beats and even Portishead's arrangements. The grown up confidence in blurring the personal, the political, the sexual and the everyday in the lyrics is reflected in the subtle power of the music; there are no big choruses, and Sol's voice is velvet throughout, but there's absolute assurance that the hooks embedded and woven through the grooves are plenty to make it addictive. It is a masterpiece.
Two More Essential Albums from 2020
Krust - Edge of Everything
Lizabett Russo - While I Sit and Watch This Tree Vol 1
Musical Experiences of the Year
An insane weekend at the start of March where I danced to Gilles Peterson in Graz, joined an emotional tribute to Andrew Weatherall in Leeds, spoke to Actress in London then arrived home on the south coast exhausted and scared, knowing this might be the end of musical events for the foreseeable won't be forgotten in a hurry.
Róisín Murphy's stream on Mixcloud Live in November was more a choreographed performance movie than standard streamed concert, and capped off a year that saw her at her swaggering creative best. Here's hoping it's released more widely.
Track of the Year
Robert Hood - "The Struggle"
This is music driven by the pleasure principle but with artistic, lyrical and political heft too
rating
Share this article