Theatre Lockdown Special 7: Party politics and a Broadway titan or two |

reviews, news & interviews
Theatre Lockdown Special 7: Party politics and a Broadway titan or two
Theatre Lockdown Special 7: Party politics and a Broadway titan or two
Early James Graham joins various Broadway legends, Irving Berlin and Jerry Herman amongst them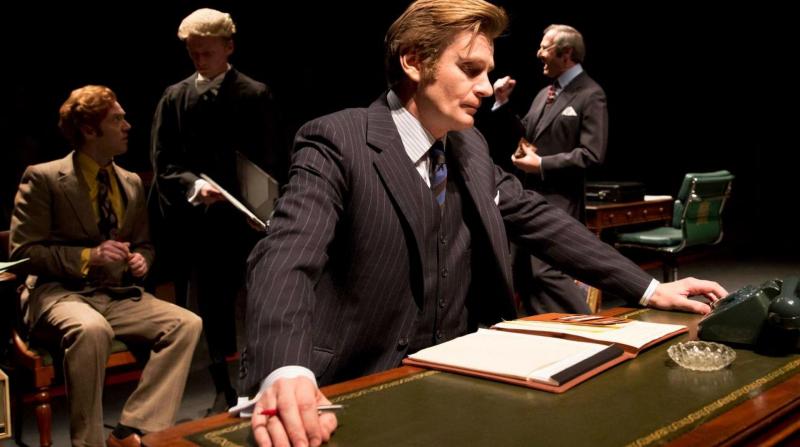 Whiplash: Charles Edwards in 'This House'
The live-ness of theatre seems further away with every passing week, but at least the art form itself lives on to tantalise and entertain, whetting the appetite until such day as we are sharing an auditorium once again. National Theatre at Home continues to lead from the front with a tantalising array of offerings, this week bringing to the fore the busy James Graham in his comparative creative infancy with This House.
Throw in a trio of
Broadway
-related events to keep musical theatre mavens happy, and you've got a quartet worth multiple digital platform visits.
Jerry Herman: You I Like, Lyrics and Lyricists, 92nd Street Y
Manhattan's 92nd Street Y is one of New York's most-beloved cultural addresses, rarely more so than for its longstanding Lyrics and Lyricists series which shines the spotlight on the work of one or another of Broadway's finest. This past February saw a tribute to the late Jerry Herman, the begetter of Mame, La Cage aux Folles, and Hello, Dolly!, to name but a few, which can be found online through May 31. The revue was directed by Cady Hoffman, a 2001 Tony Award winner herself for her memorably leggy Ulla in The Producers, and her credits date back to the original Broadway company of La Cage in 1983, so she knows Herman's world first-hand.
Herman, of course, remains virtually unparalleled when it comes to sheer hummability and if you're finding the current climes a bit of a slog, his anthemic "Time Heals Everything", from Mack and Mabel, may just provide a necessary salve.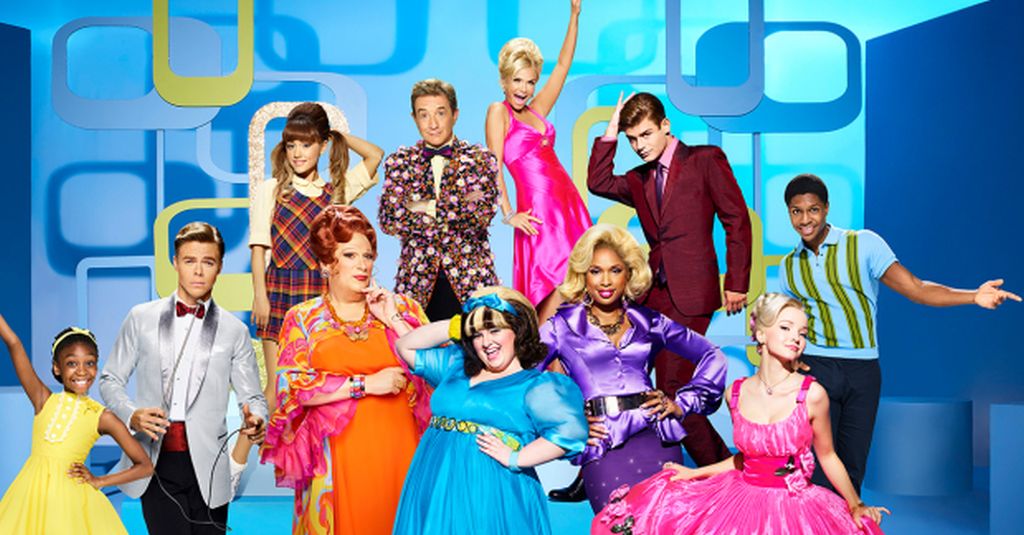 Hairspray Live, The Shows Must Go On

While we wait for the Michael Ball revival of Hairspray to reach the Coliseum, at least we have a fleeting glimpse of this 2016 made-for-TV musical telecast that returns Harvey Fierstein to his Tony-winning stage role as the progressive, plus-sized mum, Edna Turnbull, in 1962 Baltimore – the role Ball premiered on the West End and to which he will return in due course. A starry cast includes Ariana Grande, Dove Cameron (seen onstage in London last year in The Light in the Piazza), and Kristin Chenoweth, with newcomer Maddie Baillio as Tracy, Edna's lovestruck, forward-thinking daughter. (The performer wasn't yet 21 when this version first aired on NBC Stateside.)
Hairspray Live (pictured above, photo c. Universal Media LLC) can be seen for 48 hours starting May 29 at 7 pm as part of "The Shows Must Go On", which recently finished airing a sequence of Andrew Lloyd Webber titles and presumably has plenty more to regale us with yet.
This House / National Theatre at Home
Political machinations are forever with us, as even the most passing of glances at current headlines attests. All the more reason, then, to tune in for the National Theatre at Home streaming of James Graham's 2012 play This House, set amongst a hung Parliament in 1974.
The prolific Graham wasn't even born at the time his play is set, but that hasn't stopped the author of such subsequent plays as Ink, The Vote, and Quiz (recently adapted for TV) from lending his scalpel-sharp acumen to the period at hand. Throw in a cast headed by Phil Daniels and the ever-wonderful Charles Edwards and you've got a nice complement to – or perhaps relief from – the nightly news.
Irving Berlin's Holiday Inn, Broadway HD
The Roundabout Theatre Company's 2016 production of this Irving Berlin rarity (best-known from the 1942 film of the same name that included the song "White Christmas") was an amiable enough entertainment seen live, and any list of songs that includes "Easter Parade", "Steppin' Out With My Baby", and "Shaking the Blues Away" should encourage a look at this online version, which forms part of the capacious repertoire of Broadway HD. Bryce Pinkham and Megan Sikora head a cast who were directed for the stage by Gordon Greenberg, whose Guys and Dolls played Chichester and the West End this side of the pond. (Pinkham and co. pictured right, photo c. Joan Marcus)
To add to the escapist fun, there's a free streaming on May 30 at 8 pm New York time (that's 1 am in the UK) that will be accompanied by a watch party co-hosted by the Roundabout, Playbill, Concord Theatricals, and BroadwayHD: the evening's slumber suddenly got that much livelier!