Theatre Lockdown Special 6: A prolific playwright, a timeless play, and speeches galore |

reviews, news & interviews
Theatre Lockdown Special 6: A prolific playwright, a timeless play, and speeches galore
Theatre Lockdown Special 6: A prolific playwright, a timeless play, and speeches galore
A popular American star vehicle and 'Alice in Wonderland' minute-by-minute figure among the cultural bounty during the week ahead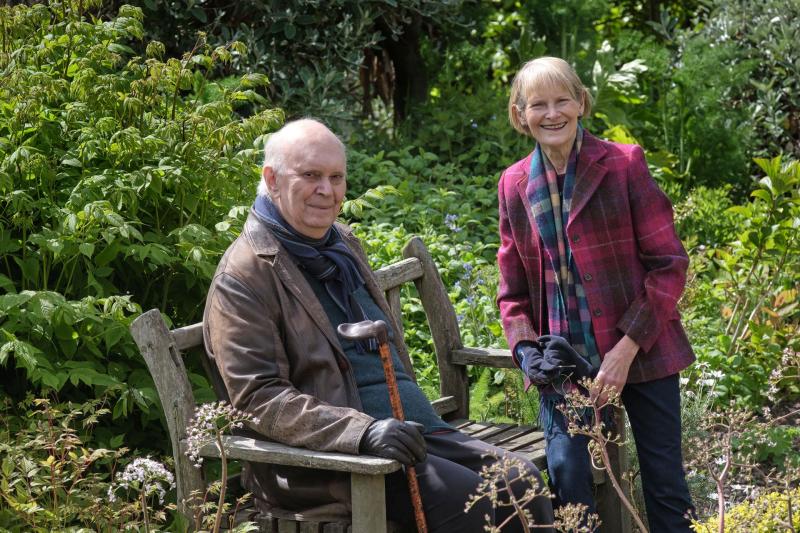 Timeless talent: Sir Alan Ayckbourn and his wife Heather Stoney
Can we really be entering a third month in lockdown? Indeed we can, and culture, thank heavens, shows no signs whatsoever of leaving us in the lurch. This week's lineup of highlights offers a typically electic bunch, ranging from two sizable American talents streaming a two-hander for one night only to the arrival online of the latest work from an octogenarian playwriting treasure, Sir Alan Ayckbourn, who ought to be more celebrated of late than he is.
(Some of his smaller-cast plays might lend themselves to revival in our straitened times.) Gillian Anderson, who seems rarely these days to be out of view, can be seen once more depending upon the kindness of strangers, while the monologues that the likes of Patsy Ferran and Alfred Enoch depend upon for sustenance are there for the listening. For more details, read on.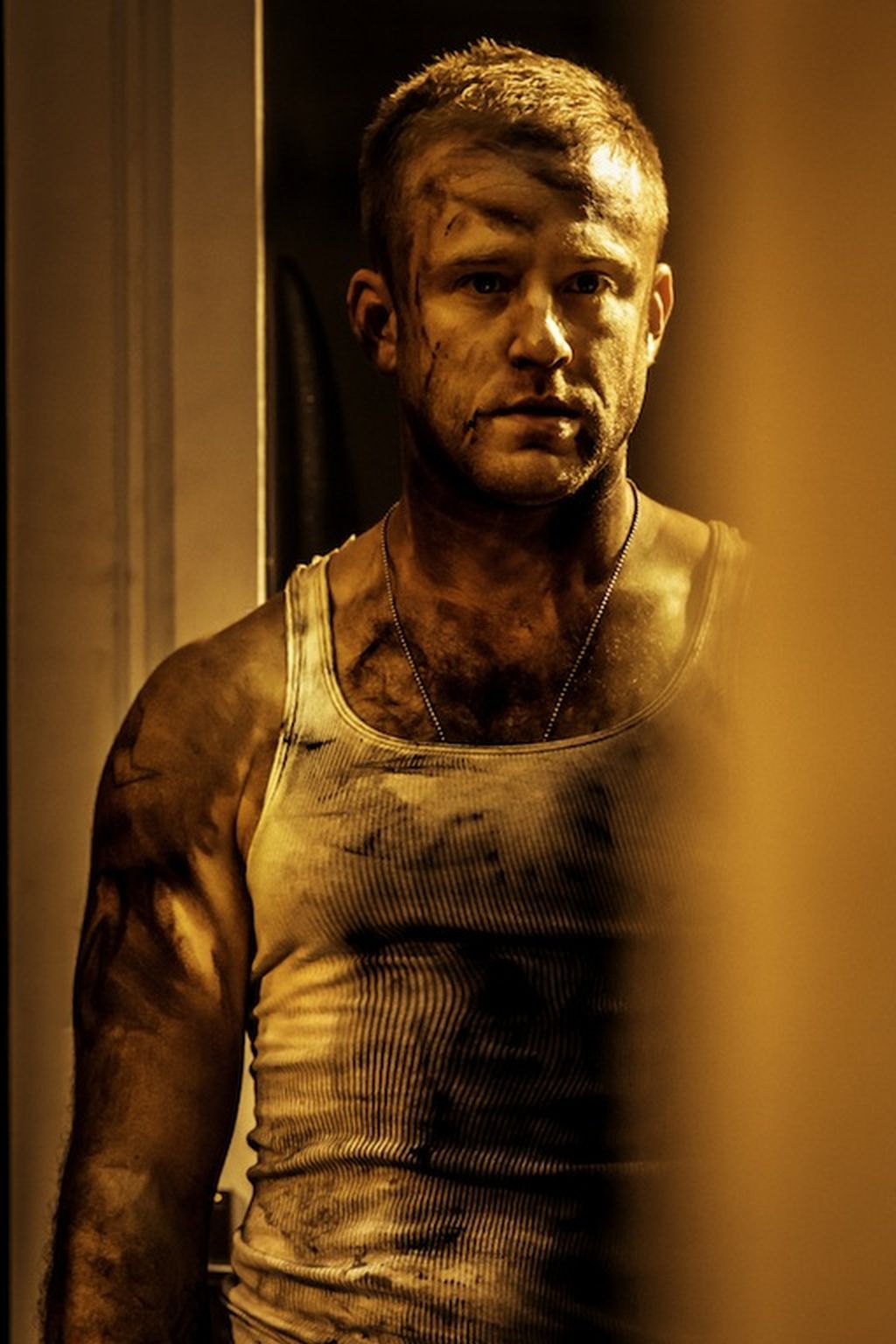 A Streetcar Named Desire, National Theatre at Home
National Theatre Live is in no way limited to productions that began at that address. By way of proof, National Theatre at Home from 21-28 May is streaming the 2014 Young Vic revival of Tennessee Williams's A Streetcar Named Desire, starring Gillian Anderson as the famously fragile Blanche DuBois.
Set within a placeless steel frame on a revolving set from the Swiss designer Magda Willi, Benedict Andrews's modernist production dispenses with period detail in this rendering of the three-way showdown between Blanche, her sister Stella (Vanessa Kirby), and Stella's husband Stanley (Ben Foster, finding something surprisingly childlike in Marlon Brando's career-making role), who is at once Blanche's would-be lover – and her destroyer. (pictured above, image c. Johan Persson)
Love Letters, Broadway's Best Shows
Broadway's Best Shows concludes a three-week sequence of starry one-night-only readings at 8 pm New York time on May 21 (that's 1 AM Friday May 22 in the UK) with American playwright AR Gurney's ever-popular 1988 play Love Letters. This may just be the perfect text for our locked-down times given that it requires its cast of two to read a lifetime of shared correspondence across 90 minutes – perfect for Zoom and no lines to memorise.
A favourite vehicle for actors over the years across its many rotating casts, who have constituted a Who's Who of Broadway and Hollywood (everyone from Kathleen Turner and Stockard Channing to Charlton Heston and Timothy Hutton), this benefit for the Actors Fund offers a mighty duo in Sally Field and Bryan Cranston as the childhood friends who become lifelong pen pals, and rather more than that as well.
Wonderland Challenge, various platforms
I think a lot of us may feel as if we've fallen down a rabbit hole just at the moment, so what better time for Wonderland Challenge, which brings together 165 actors and voice artists, each reading aloud up to two minutes of Lewis Carroll's 1865 classic. A fundraiser for the NHS, the venture is the brainchild of the self-isolating actor-presenter Brad Shaw (@showreelz) and five minutes are being added to daily until the entire novel is available. Those on board include Harriet Walter, Alex Jennings, the husband and wife team of Kevin McNally and Phyllis Logan, and eight cast members from The Archers.
Alice meanwhile isn't going away anytime soon: Christopher Wheeldon's ballet version remains in the repertory of the Royal Ballet and the V&A Museum is primed to open a major exhibition that charts the growth of Alice's Adventures in Wonderland from manuscript through to an enduring part of the cultural zeitgeist.
Anno Domino, Stephen Joseph Theatre, Scarborough, online
Alan Ayckbourn turned 81 last month, and the great playwright – too little heralded these days – is marking the occasion with the premiere of his 84th (!) play. This one, an audio recording put together during lockdown and directed by the author, is a two-hander called Anno Domino written to be performed by Ayckbourn and his wife, Heather Stoney: the last time they appeared together onstage was in another two-hander, Two For the Seesaw by the American dramatist William Gibson in Rotherham back in 1964.
Telling of the dissolution of a longtime marriage, Anno Domino will be freely available 25 May - 25 June on the website of the Stephen Joseph Theatre in Scarborough, the playwright's longtime base. And as soon as that playhouse can open, the unstoppable Ayckbourn has yet another play, Truth Will Out, ready to go.
The Monologue Library, The Mono Box
Have you always wanted to hear your favourite actor tear into a favourite piece of text? Now's your chance with The Monologue Library, the expansive venture from co-founders Joan Iyiola and Polly Bennett who have together made possible the Mono Box, an associate company of the Hampstead Theatre.
More than 100 recordings are available, including snippets from Shakespeare, Chekhov, Duncan Macmillan and Neil LaBute as read by an astonishing range of actors that include James Norton, Simon Russell Beale, Sheila Atim, Riz Ahmed, and Jenna Russell, to name but a handful (see marketing image above). Donations, of course, are welcome, and the website points to additional resources that fold multiple online workshops into the mix.
A favourite vehicle for actors over the years across its many rotating casts, this 'Love Letters' benefit offers a mighty duo in Sally Field and Bryan Cranston
Share this article