Reissue CDs Weekly: Hangman's Beautiful Daughters |

reviews, news & interviews
Reissue CDs Weekly: Hangman's Beautiful Daughters
Reissue CDs Weekly: Hangman's Beautiful Daughters
The 'Smashed Full Of Wonder' comp celebrates zeitgeist-sensitive Eighties Brit-combo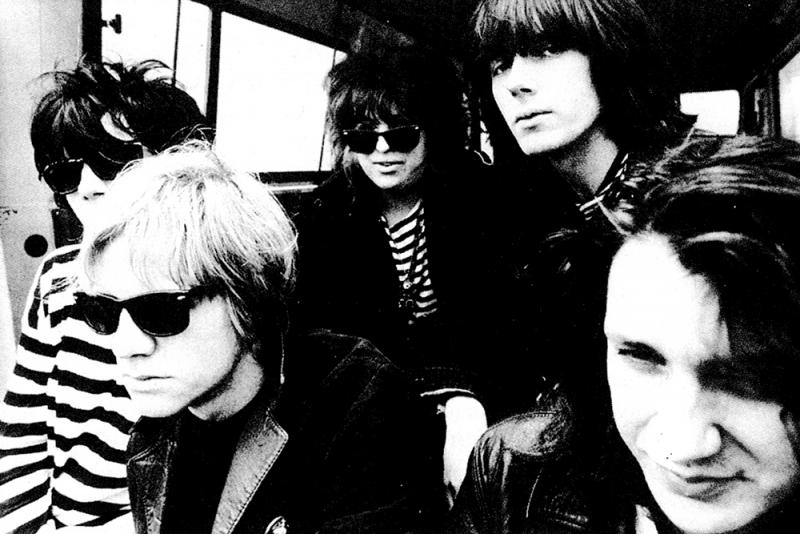 Hangman's Beautiful Daughters: they weren't oddball folkies
A raga-rock circularity. Finger cymbals. A distant, etiolated female vocal. A fuggy atmosphere. A kinship with Jefferson Airplane's "Come Up The Years", The Jesus and Mary Chain's "Just Like Honey" and The Velvet Underground's "All Tomorrow's Parties". Hangman's Beautiful Daughters' "Love is Blue" is a beautiful, haunting recording.
The band's "Outta My Head" is as great, but is taken at a faster tempo and along the lines of US Sixties psych-garage rockers The Neighb'rhood Childr'n or "Don't Cry Your Tears", the 1981 single by Edinburgh band The Delmontes.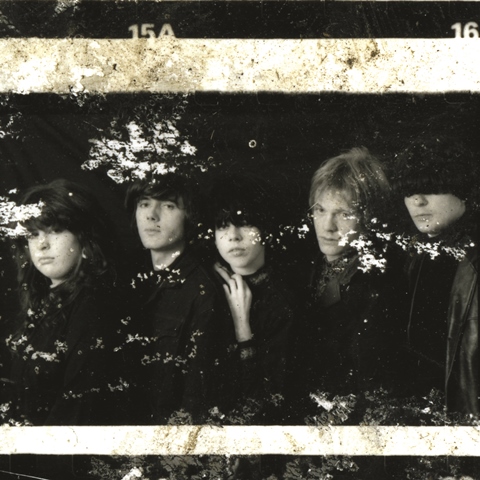 "Outta My Head" and "Love is Blue" are the opening tracks of Smashed Full Of Wonder, an exhilarating new compilation of everything Hangman's Beautiful Daughters recorded. The London band were active in 1986 and 1987. Apart from a few records, they left little trace and the chance to hear them again is welcome. They were included on the 2013 Scared to Get Happy box set of UK Eighties indie so weren't totally forgotten, but it's a treat to reminded of their particular take on marrying the Sixties with the approach of the day.
Contrary to their Incredible String Band-derived name, they weren't oddball folkies but instead chimed with contemporaneous Sixties-informed fellow travellers like Felt, the JMC and Television Personalities. Indeed, the latter's Dan Treacy wrote or co-wrote three of their songs (he wrote "Love is Blue" with the band's Emily aka Emilee Brown), produced them and issued their records on his Dreamworld label.
Their discography was slim. Hangman's Beautiful Daughters issued the And...Love Is Blue 12-inch EP, the Trash Mantra mini album (pictured below left), a seven-inch single and a flexi-disc. Various configurations of their UK catalogue were released in Germany and the US (the remixes issued there are not reprised here). The 12 released tracks are heard on Smashed Full Of Wonder, along with "If it Means Anything" and "King of Sweden" which were recorded for a proposed but unissued second Dreamworld EP. The new release – issued on CD (pictured above right) and vinyl with a different cover image for each – includes reminiscences written by the band members (apart from Brown) and Television Personalities' bassist Jowe Head.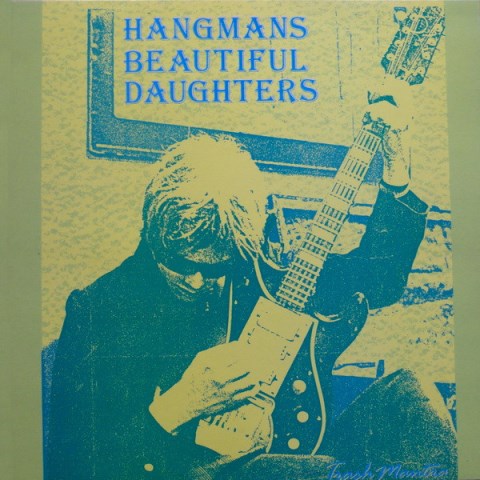 Early on, members came and went but the line-up revolved around five people. Their guitarist Gordon Dawson was involved in putting bands on The Ambulance Station, a former ambulance headquarters along south London's Old Kent Road. Television Personalities were amongst those who played there, as were the JMC. Hangman's Beautiful Daughters' singer Brown was booking bands at The Enterprise pub in Chalk Farm in north London under the banner "The Room At The Top". She was a friend of Treacy and of Sandy Fleming, who became the band's other guitarist. One of the bands booked at The Enterprise was The Servants, whose bassist Phil King joined Hangman's Beautiful Daughters (he went on to Felt, Lush, the JMC and more). Drummer Ray Philpott was another friend of Brown's.
So, Hangman's Beautiful Daughters were born from a scene and had connections. But the band wasn't a keeper. Suggestions as to why are given in some of the reminiscences. "They are serious contenders for the award of being the most hedonistic band that I have shared a bill with," says Jowe Head. "They soon gathered a reputation for being decadent and debauched, with a taste for excess."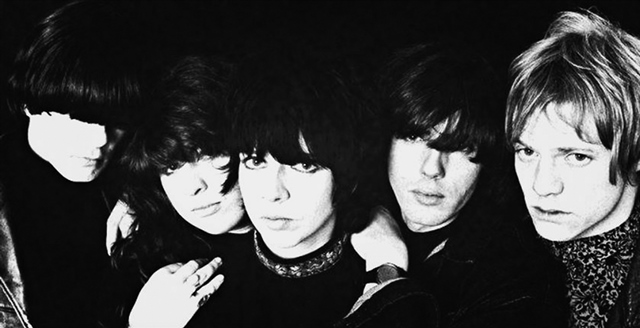 "Toured Germany…North Europe a few times with TVPs," recalls Gordon Dawson. "Trundling across the continent crammed in a small van in a dazed state after all night post-gig sessions on German-strength methamphetamine, Trappist beer, Jagermeister, etc. These were free and heady times."
"Gordon was [a] totally bad influence and encouraged me into all kinds of hi-jinks," says Ray Philpott. "Although he would probably deny that now. There was also very little sleep, but who needs that when you're that age? Basically, we were living the garage band rock and roll dream: hair, leather, sunglasses, booze and foolishness."
"It was a fun ride while it lasted," reflects Sandy Fleming. Just how fun is revealed by the flab-free, all-killer, no-filler Smashed Full Of Wonder.
Next week: Love Zombies and Strange Boutique – the re-emergence of The Monochrome Set's first two albums
Hangman's Beautiful Daughters gathered a reputation for being decadent and debauched, with a taste for excess
Explore topics
Share this article