Cargill, BBCSO, Saraste, Barbican review - less is more in Shostakovich |

reviews, news & interviews
Cargill, BBCSO, Saraste, Barbican review - less is more in Shostakovich
Cargill, BBCSO, Saraste, Barbican review - less is more in Shostakovich
Wartime symphony presented with dark intensity, but new commission disappoints
Saturday, 25 January 2020
Jukka-Pekka Saraste: a real feeling for mood
Jukka-Pekka Saraste doesn't visit London much these days. He was Principal Guest Conductor of the BBC Symphony Orchestra, and there were rumours that he was in line for the top job.
That didn't happen, and his career soon took him elsewhere – which was a great shame if last night's evening's
Shostakovich
was anything to go by.
Saraste is an enigmatic figure, relaxed on the podium and undemonstrative. His interpretations can lack punch, especially when compared to some of his more dynamic contemporaries, but he has a real feeling for mood, and for subtly developing the music's perspective over long spans. Shostakovich's Eighth Symphony proved an ideal vehicle, and he gave a performance of veiled emotions and dark poetry, violence and grief continually evoked, but only rarely coming to the surface.
Fellow Finn Sebastian Fagerlund provided a new work for the opener, Water Atlas, this the UK premiere of a co-commission from the BBC, Royal Concertgebouw and Finnish Radio Symphony Orchestra. The piece is the third in a nature-themed triptych, following Stonework and Drifts, all inspired by Finnish landscapes. The idea of water is rich in musical associations, and Fagerlund's textures continually suggested descriptions like flowing, crashing, bubbling. The music is certainly scenic, playing out over long expanses, but there is plenty of detail too, with the orchestral sections well employed, if sometimes in overly conventional combinations. Despite its scale, the whole piece felt very contained, the ideas arranged and orderly: the currents flowing, but without any risk of breaking their banks. A skilfully structured score, but "safe" new music in every sense.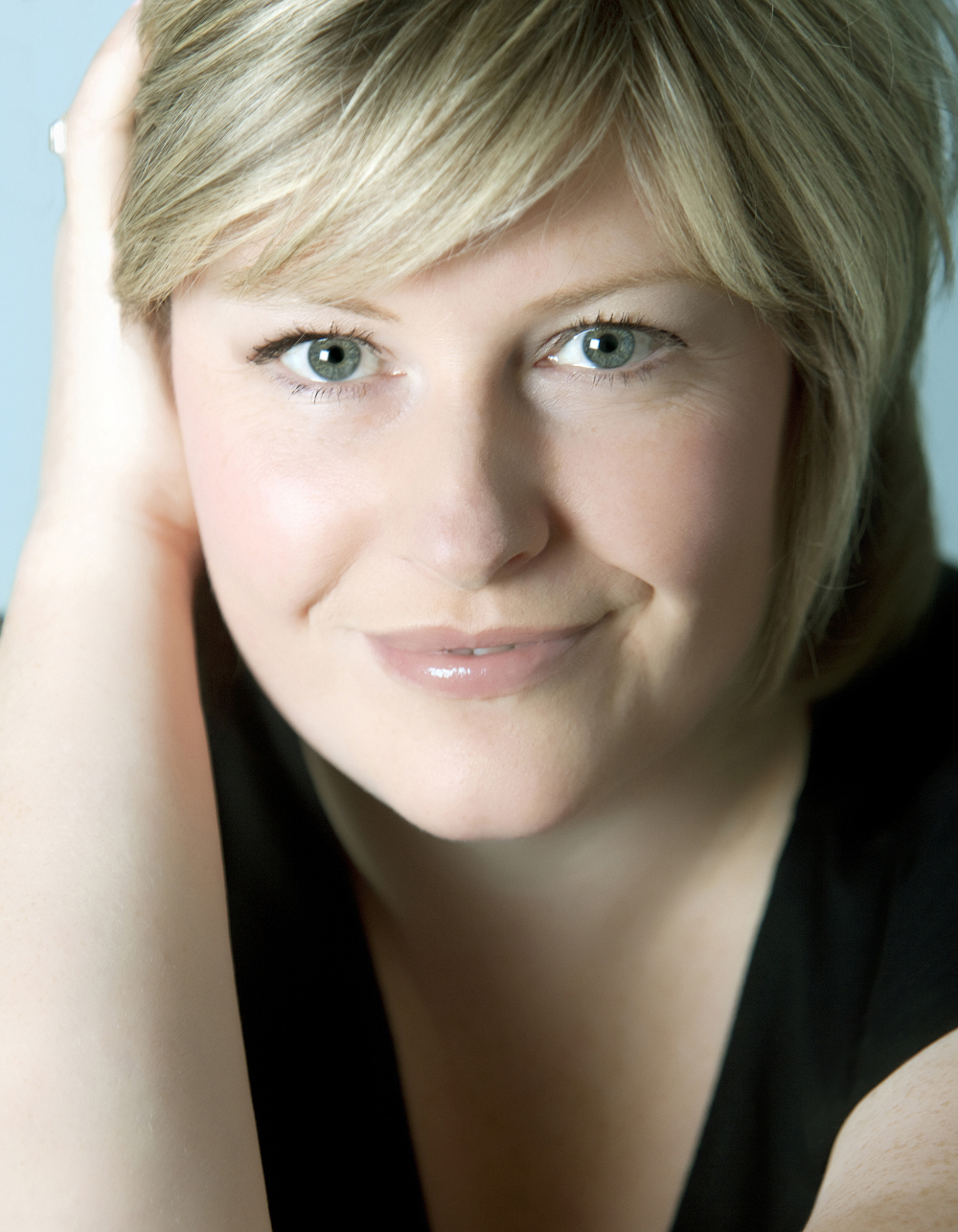 Songs by Alma Mahler-Werfel followed, sung by mezzo-soprano Karen Cargill. These were six Lieder written for voice and piano in the first decade of the 20th century. More recently the songs have been orchestrated, the first four taken from the Fünf Lieder, published 1910, and here orchestrated by David and Colin Matthews, the last two by Sarasate's conducting teacher, Jorma Panula. It is tempting to compare these songs to those of Gustav, especially since the Matthews' orchestrations draw heavily on his textures and sounds (the Panula arrangements are just for strings), but Alma has her own voice. Her songs are often harmonically adventurous, and the word setting is always elegant. The more upbeat numbers, especially "In meines Vaters Garten", sound kitschy, but the darker songs are more satisfying, particularly "Die stille Stadt", the atmospheric opening number. Karen Cargill (pictured above) sang with plenty of expression, although her tone seemed congested and nasal. Fortunately, all of the orchestrations were light enough that she was never swamped.
The opening of Shostakovich's Eighth Symphony, under Saraste's baton, was an exercise in understatement. The strings play a seemingly endless melody, in other hands morose but here deceptively naïve. Eventually textures build, but Saraste doesn't give gradual intensification, instead swiftly but subtly adjusting the tempo and texture at key points, to outline the structure while otherwise maintaining that increasingly eerie calm. The third movement scherzo was similarly paradoxical. Sarasate drew heavy accents from the brass, and real intensity from the percussion too, but again tempos were steady, the violence more implied than stated.
While the orchestra was generally fine, some scrappy ensemble was sometimes evident. Every section in the strings had a dodgy moment in the last movement, and the woodwind and brass solos throughout the symphony were rarely more than serviceable. But there were enough moments of dark magic here to compensate, skilfully wrought transitions and moments of rare clarity. The very opening was one, and the lead in to the finale was another, and so too the quiet ending – that steady, dark string sound returning. Less is more for Sarasate, and he delivers Shostakovich's bleak message through simple, plaintive textures, to devastating effect.
This was Shostakovich of veiled emotions and dark poetry, the violence and grief only rarely coming to the surface
rating
Explore topics
Share this article