Classical CDs Weekly: Brahms, Shostakovich, Johannes Pramsohler |

reviews, news & interviews
Classical CDs Weekly: Brahms, Shostakovich, Johannes Pramsohler
Classical CDs Weekly: Brahms, Shostakovich, Johannes Pramsohler
Chamber music inflated, turbulent symphonies and baroque violin concertos
Jaime Martín: lean and mean
Brahms, orch. Schoenberg: Piano Quartet No 1 in G minor, Parry: Elegy for Brahms Gävle Symphony Orchestra/Jaime Martín (Ondine)
Schoenberg's flamboyant take on Brahms's G Minor Piano Quartet sounds less and less authentically Brahmsian the more I listen to it, but it's a work I can't imagine ever getting bored with. Schoenberg complained that the original was too densely scored ("the better the pianist, the louder he plays, and one hears nothing of the strings"), but still managed to produce a recasting that's denser and thicker than any Brahms symphony. I'd point the curious in the direction of Christoph von Donyhani's resplendent Decca recording if a full-fat reading is to your tastes; Jaime Martín's new Gävle Symphony Orchestra performance is leaner and meaner, passages like the stormy first movement coda a sharp poke in the ribs.
There's a wealth of detail I'd not noticed before: high wind lines and divisi strings particularly clear. The loopy march in the Andante con moto is hair-raising, and Martín's finale is a hoot, brass and percussion suitably vulgar. Interesting to learn in Anthony Short's sleeve note that George Balanchine used the music for a ballet in 1964, a colleague describing the result as suggesting "a world drunk on wine and roses". It's coupled with Parry's Elegy for Brahms, written in 1897 but only performed after Parry's death in 1918. As much celebration as lament, it's a find.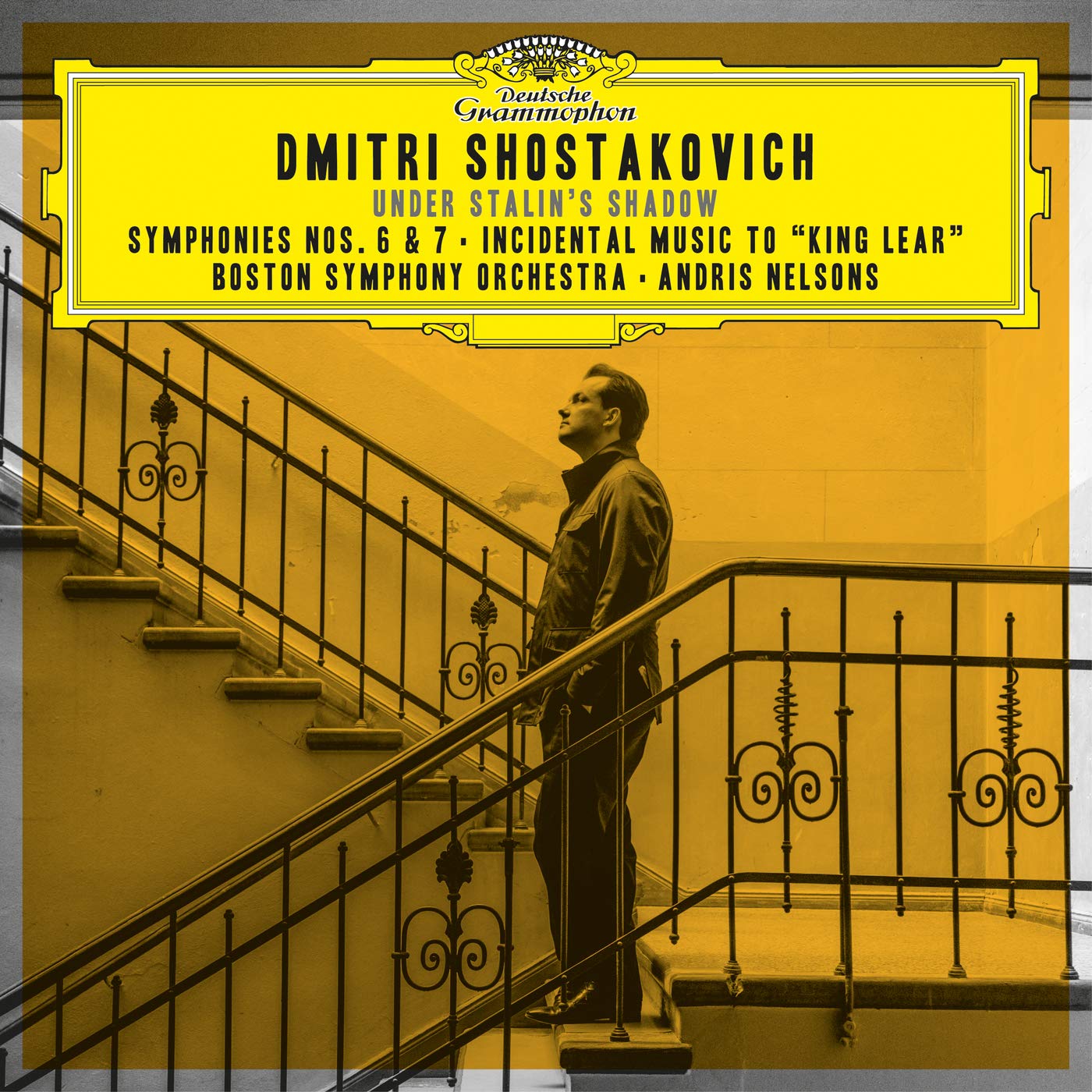 Shostakovich: Symphonies 6 & 7, Incidental Music to "King Lear" Boston Symphony Orchestra/Andris Nelsons (DG)
Shostakovich's lopsided 6th Symphony is an odd creature but an appealing one, its vast slow opener followed by a pair of mercurial scherzos. Andris Nelsons' refulgent Bostononians give the opening theme incredible depth and weight. Maybe a little too much; Paavo Järvi's Estonian Festival players gave this music a little more edge and grit on their recent Alpha disc. Still, Nelsons sustains his slow basic tempo magnificently, and he's superb in the closing minutes, a one-note horn solo the prelude to a glorious stretch of tutti string writing. Bass clarinet and harp are nicely prominent. The two fast movements are exhilarating, though Järvi's breakneck speeds make for a more alarming ride. Nelsons is refreshingly upbeat in the closing bars. It's followed by the suite drawn from incidental music composed for a 1941 staging of King Lear, a sequence of pungent miniatures and pithy fanfares. There's a chilling storm sequence, and Gloucester's blinding is unpleasantly viceral.
Nelsons recorded Shostakovich 7 whilst in Birmingham, but this new one benefits from better sound; the louder passages have impressive weight here. The first movement's march is well paced, a brisk militaristic strut. There's an outstanding bassoon solo after the music's collapse, and the inner movements aren't underplayed: there's sterling work from the principal oboe in the scherzo, and the Stravinskian chords which open the slow movement suggest a blast of chilly Siberian air. The long finale is indecently exciting where it needs to be, and sonically marvellous. The optimism feels unforced and hard-earned, Nelsons' unambiguously direct approach entirely to Shostakovich's advantage.
Violin Concertos from Darmstadt - Kress, Telemann, Fasch and Endler Johannes Pramsohler (violin & director), Darmstädter Barocksolisten (Audax)
Darmstadt, a city synonymous with the 1950s avant-garde, was already an established musical centre in the 18th century. Landgrave Ernst Ludwig opened his new court opera house in 1711, inviting the celebrated violinist Johann Pisendel to stay on and manage his court's musical affairs. Pisendel chose instead to take a post in Dresden, and Johann Jakob Kress was engaged instead. He came to be considered indispensable, promoted to the position of court concertmaster in 1719. Not much else is known about Kress, though Johannes Pramsohler's insightful sleeve essay tells us that he died in his mid forties and that two of his children became accomplished musicians. Though orphanhood and poverty probably jaundiced both boys' world view: one, George Philip, reportedly had "rude manners and foul disposition". Pramsohler presents five concertante works associated with Kress on this disc. He's partnered, uncharacteristically but magnificently, by the Darmstädter Barokksolistene on modern instruments. They make a thrilling sound at full pelt, trumpeter Manfred Bockschweiger deservedly getting a solo credit. Two concertos by Kress are incredibly concise, with no empty note-spinning, the violin fireworks at the music's service. Sample the C minor work's sublime slow movement and foot-tapping finale.
Fasch's Concerto in D Major pits the violinist against a huge orchestra, with three trumpets and multiple woodwinds. Exposed high writing makes life difficult for the soloist but means that the violin line is always audible. Another D major work by Telemann partners Pramsohler with trumpet and obligato cello. The collection ends with an expanded orchestral suite by Endler, a flamboyant sequence of witty dance movements topped by a grandiloquent overture. Trumpets and timpani shine. As usual, Pramsohler's lightness of touch and sheer energy turn what might seem a dusty archaeological exercise into pure gold. And why can't all CDs be produced this well – documentation and artwork make this release as good to look at as it is to listen to.
The result suggested a world drunk on wine and roses
Explore topics
Share this article