CD: Mercury Rev - Bobbie Gentry's The Delta Sweete Revisited |

reviews, news & interviews
CD: Mercury Rev - Bobbie Gentry's The Delta Sweete Revisited
CD: Mercury Rev - Bobbie Gentry's The Delta Sweete Revisited
Tribute to a Sixties masterpiece evokes the band's own classic album 'Deserter's Songs'
Wednesday, 06 February 2019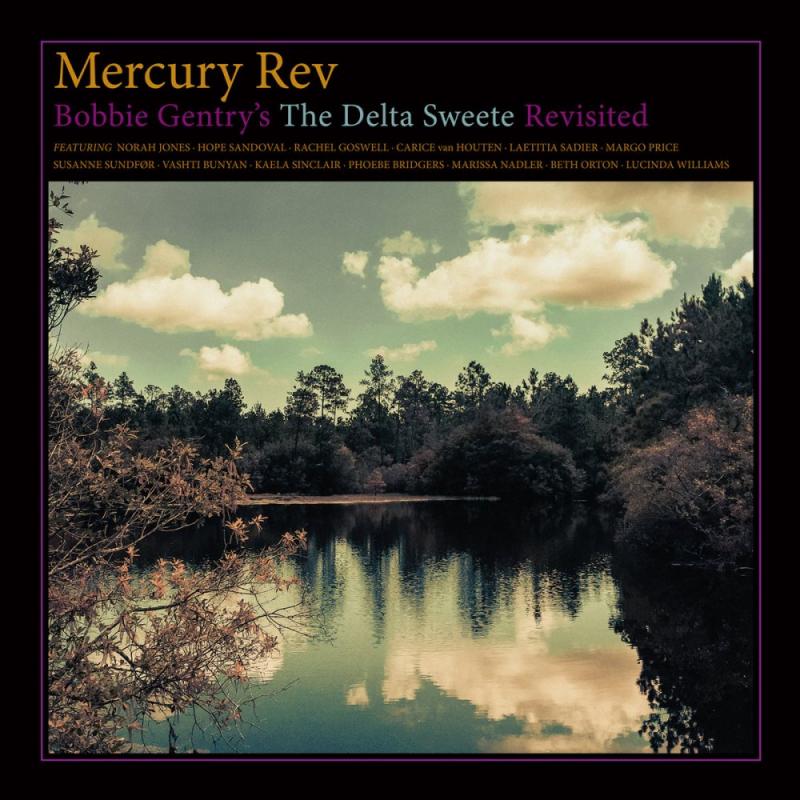 Mercury Rev's 'Bobbie Gentry's The Delta Sweete Revisited': not a mess
The Delta Sweete was Bobbie Gentry's second album. Issued in February 1968 six months after her single "Ode to Billie Joe" topped the US charts, it did not make the US Top 100. Nonetheless, it is classic southern-gothic country and a peerless concept album about her roots. Of its 12 tracks, eight were written by Gentry.
Mercury Rev's Pledgemusic-supported homage Bobbie Gentry's The Delta Sweete Revisited employs 12 singers – one for each track. Their frontman Jonathan Donahue crops up in brief supporting vocal roles. The core line-up is Donahue, band-mate Grasshopper and former Midlake keyboard player Jesse Chandler. The guest vocalists are Norah Jones, Hope Sandoval, Rachel Goswell, Carice van Houten, Laetitia Sadier, Margo Pierce, Susanne Sundfør, Vashti Bunyan and Kaela Sinclair, Phoebe Bridgers, Marissa Nadler, Beth Orton and Lucinda Williams. Oddly, the cover of Don Kershaw's "Louisiana Man", which was side two of The Delta Sweete's penultimate track, is omitted. A version of "Ode to Billie Joe", not originally on the album, is appended.
Thankfully, the result is not a mess like the familially related Flaming Lips' – the link is through former Mercury Rev member and some-time shared producer David Fridmann – prankish cover albums of The Dark Side of the Moon and Sgt. Pepper's Lonely Hearts Club Band but is instead a considered, sensitive re-rendering which approaches each song on a case-by-case basis. When Vashti Bunyan is supported by Kaela Sinclair's wordless backing vocal on "Penduli Pendulum", it strengthens the song's yearning mood. Despite the presence elsewhere of Hope Sandoval, Phoebe Bridgers' "Jessye' Lisabeth" achieves and betters the intense fusion of drama and minimalism Mazzy Star strive for.
Irrespective of the multiple female singers and Norah Jones' cod southern accent and oversinging, Bobbie Gentry's The Delta Sweete Revisited does not come across as a compilation but sounds like prime frosted-glass Mercury Rev. The deft unifying sonic vision posits the question of what Gentry's The Delta Sweete might have sounded like if auteur producer Jack Nitzsche had been in the studio back then. Apt, considering Mercury Rev's plan to work with him in 2000 was cut short by his death. This could have been the logical follow-up to their benchmark 1998 album Deserter's Songs.
'Bobbie Gentry's The Delta Sweete Revisited' is a sensitive re-rendering which approaches each song on a case-by-case basis
rating
Share this article