Suspiria review - kindly, slow-motion grand guignol |

reviews, news & interviews
Suspiria review - kindly, slow-motion grand guignol
Suspiria review - kindly, slow-motion grand guignol
Horror shocker remade with heartfelt emotion
Thursday, 15 November 2018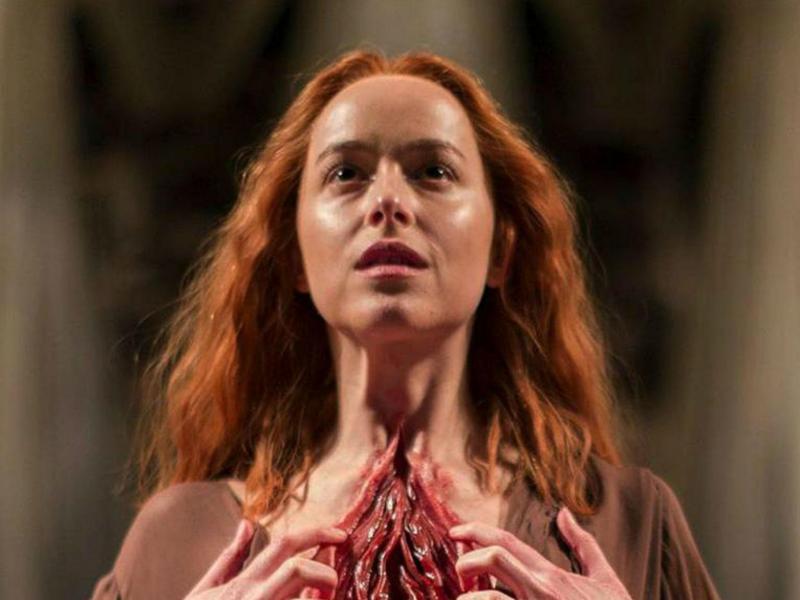 Body horror: Susie Bannon (Dakota Johnson) greets the new flesh
Its young
heroine
Susie Bannon's ride from an innately hostile airport through eldritch woods in which a panicked girl ran from her destination, the Markos Academy of Dance, as Goblin's rock score gibbered and pounded at the senses, was hysterical, relentless film-making. In 1977,
Dario Argento
had daubed the
giallo
thriller tradition lurid red, offering ultimate horror.
Luca Guadagnino will not be rushed. His Suspiria is long, slow, sometimes torpid and diffuse. His 1977 is a resonant historical period, in which winter light weighs on a Berlin schismed by the Wall, haunted by the war, and assaulted by Baader-Meinhof and riot police.
The witches' coven of dance teachers secretly manipulating their female students at the Markos Academy are also a chain-smoking feminist collective in chunky jumpers, who let their hair down at the bohemian Paris Bar. They are as riven with factions as Germany itself.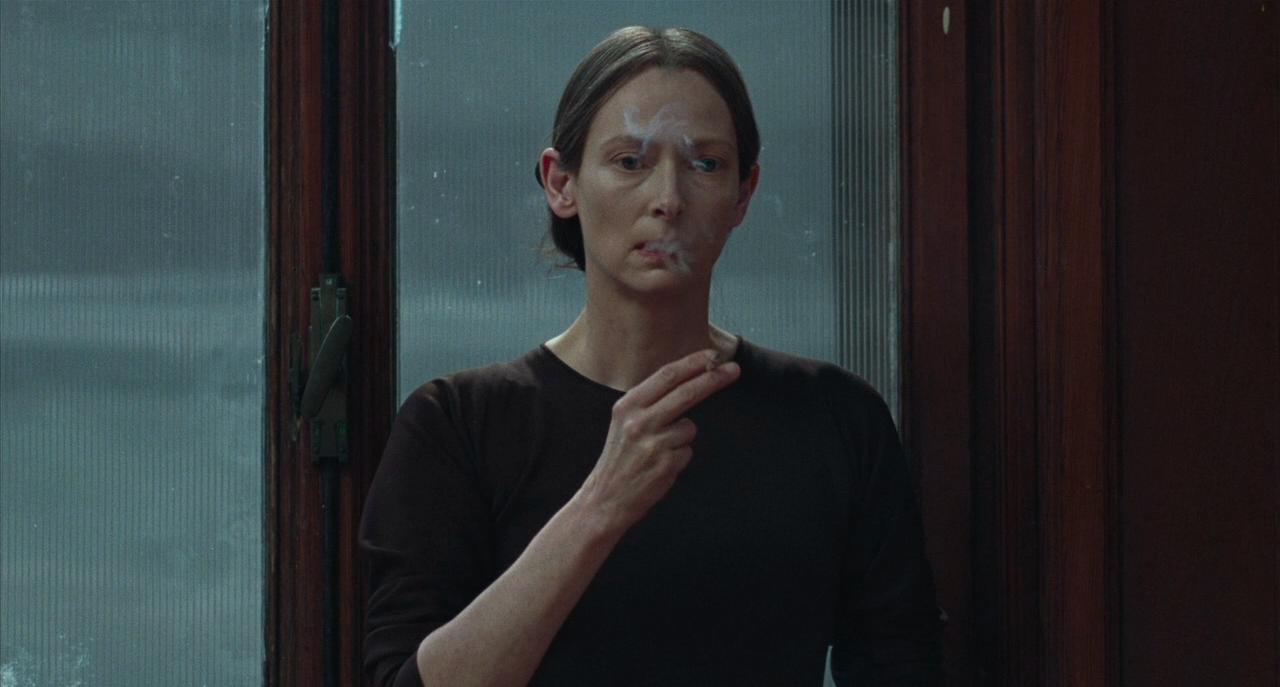 Ancient Madame Markos lurks in the basement, as she did for Argento, pulsing with evil refusal to relinquish power. The school's visible queen, Madame Blanc, (Tilda Swinton pictured above) with her long black dress and long grey hair, towers over her students, ruling them with fearsome kindness. Such ambiguity is a speciality of Tilda Swinton, who plays both women, and a decrepit but dogged male psychiatrist, Dr. Josef Klemperer. Crippled by guilt at his wife's fate in the war, he limps through Berlin on behalf of a Markos escapee (Chloe Grace Moretz), who memorably warns him of the teachers she insists are witches: "They'll hollow me out and eat my cunt on a plate." Swinton's Herr Doktor and Madames deserve an androgyne Oscar. Dakota Johnson's Susie Bannon (pictured below centre) drawn to the Academy from her Mennonite American home, is a quietly beautiful, subtly powerful balance to its malignancy, whose red tresses taunt the muted colour scheme.
The first magical dismantling of a body, flesh and bone jerking in a sack of skin, is dance in extremis, and public choreography and cellar rituals are frequently rhymed. Though Guadagnino is too languid for Argento's total Roman excess, he's capable of grand guignol, as the violence which exploded in A Bigger Splash proved. The high design and fashion of this 35mm-shot, simulated Seventies is also decadently extreme.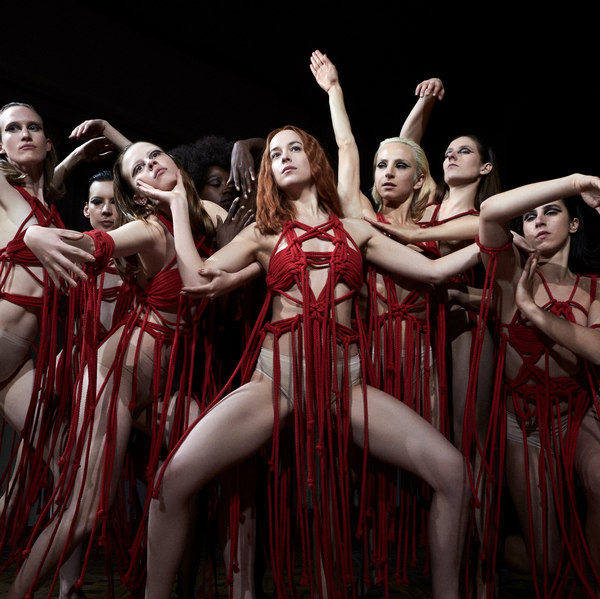 Argento's seeming misogyny and sadism has become something else in Guadagnino's female world. This Suspiria is an argument about art, and how to live. "Today we must break the nose of every beautiful thing," Blanc says of her dance regime. But there are other possibilities, embodied in Susie. Is she sacrificial lamb, or she-wolf? As the title of Guadagnino's third film declared, she certainly exists to say: I am love. The most secret part of the director's bloody chamber is built from unexpected kindness. When he finally paints the screen red, it is more than genre novice Kubrick's mistake in The Shining, where tidal waves of gore crudely signified horror. The blood-gouts of this last orgy-dance are a rejuvenating rain.
Guadagnino seems too earthbound for his subject's magic, until he suffuses it with emotion. There was a shimmer in the light when I left the cinema, a little extra leaking into reality, like an after-image, or a spell.
Tilda Swinton's Herr Doktor and Madames deserve an androgyne Oscar
rating
Share this article