CD: Rod Stewart - Blood Red Roses |

reviews, news & interviews
CD: Rod Stewart - Blood Red Roses
CD: Rod Stewart - Blood Red Roses
An old hitmaker won't ever let you down
Monday, 24 September 2018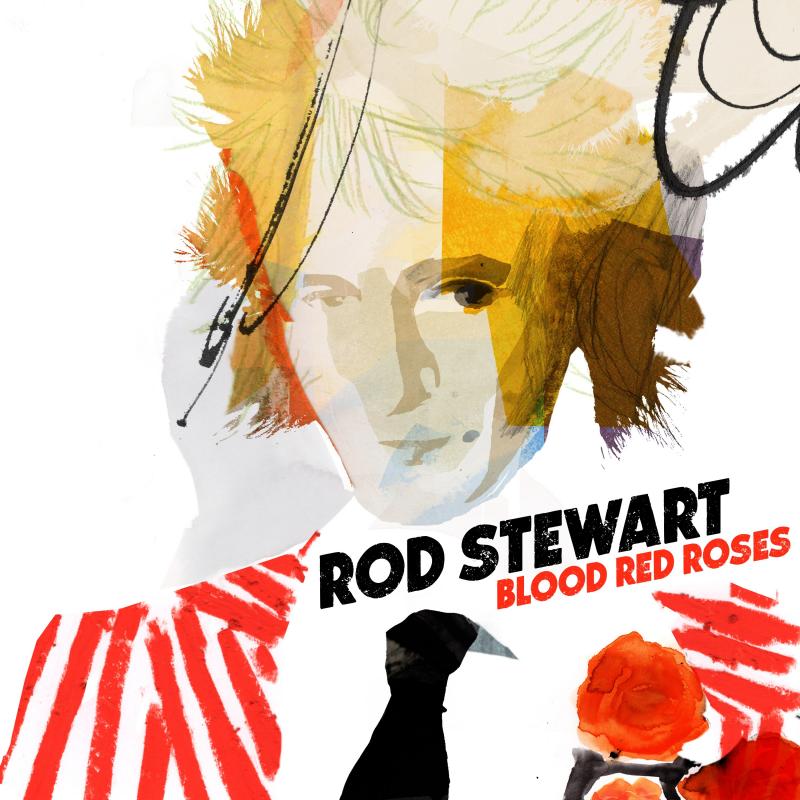 Stewart, still wearing it well
Rod Stewart continues to hit the spot: he never fails to deliver well-crafted music that draws from the wide range of styles that he clearly loves.
Apart from being a megastar and a lovable performer, he has always been a musician with a great deal of taste – as was clear
at the very start
with his two remarkable solo albums,
An Old Raincoat Won't Ever Let You Down
(1969) and
Gasoline Alley
(1970).
His latest is true to form, and ranges from smooth and danceable Philly Sound-inspired tracks such as "Give Me Love" to the gutsy country blues of "Rollin' and Tumblin'", originally a hit with black audiences by Hambone Willie Newbern, and then popularised by Muddy Waters. Rod has done recordings from the Great American Songbook, showing that he can sing like the best of crooners, but he can still rock, as he does on the gutsy "Vegas Shuffle", which is a little formulaic but thrives on tropes that will move an audience to their feet when sung live.
There is a touching strain of romance in this son of Scottish parents, a winning Celtic sentimentality that produces beautiful pop songs about love and loss, such as "Cold Old London" and "Didn't I". This is a man who, in spite of the glitter of celebrity and the endless chasing by the tabloids, eager to track every move in his amorous life, can sing with an open heart. This works well – as it always has – with (Irish) folk-inspired tracks, such as "Grace" and "Blood Red Roses".
His voice has grown smoother over the years, like the best of French vintage brandy, and he sounds less like he's channelling Sam Cooke – though there was nothing wrong with that. Many of those early British singers had their favoured sources of inspiration, with Jagger drawing from Don Covay and Joe Cocker from Ray Charles. Sir Rod is now an elder, and there's no doubt that he wears it well, and with grace.
His voice has grown smoother over the years, like the best of French vintage brandy
rating
Explore topics
Share this article