CD: The Orielles - Silver Dollar Moment |

reviews, news & interviews
CD: The Orielles - Silver Dollar Moment
CD: The Orielles - Silver Dollar Moment
Mix-and-match take on golden-era indie offers much that's familiar
Wednesday, 14 February 2018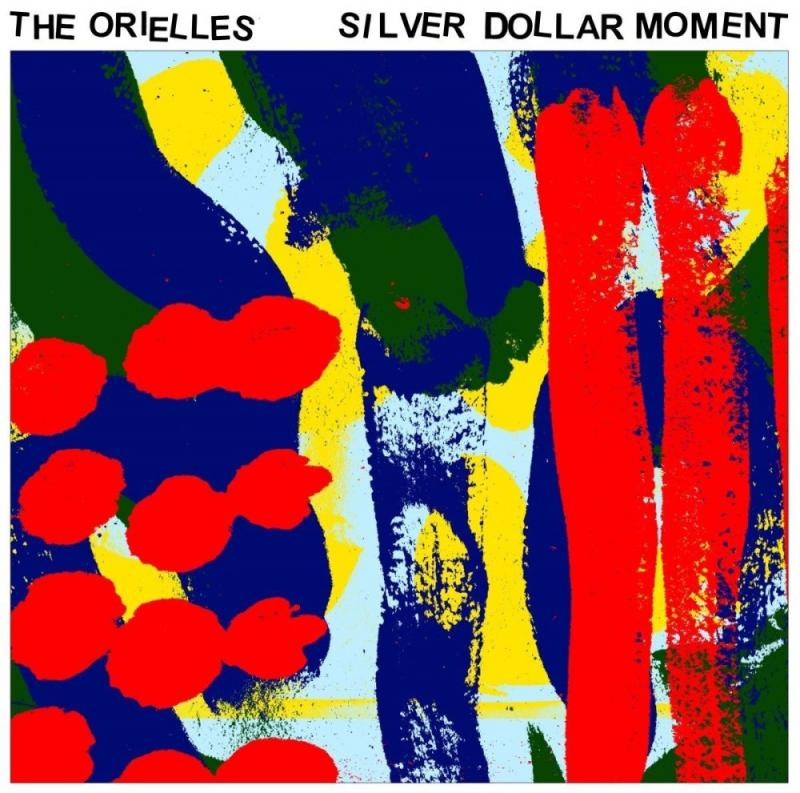 The Orielles' 'Silver Dollar Moment': compare the cover's colour scheme to the cover of Primal Scream's 'Screamadelica'
A trio from Halifax with a collective age of 56, Orielles aren't shy about revealing their musical enthusiasms. References to A Certain Ratio. ESG, Happy Mondays, the Housemartins, Orange Juice, the Pastels and the Soup Dragons pepper their interviews. The band's first rehearsal was dedicated to mastering The Undertones' "Teenage Kicks". Much of the music they cite was made before they were born.
The connections with the past go further than preferred musical flavours. The father of bassist/vocalist Esmé Hand-Halford and her drummer sister Sidonie was in the indie band the Train Set, who were active in the late Eighties. They are signed to Heavenly Recordings, which issued its first record in 1990.
As with the similarly-minded Girl Ray, the Orielles suggest that time is capable of standing still. However, their debut album could not have been made in 1990. Back then, conflating so many contemporary(ish) inspirations would not have been possible. The 12-track album opens with "Mango", where a Primal Scream shuffle, Sarah Cracknell-esque vocal and baggy wah-wah guitar suggest where Lush may have gone had they not ditched shoegazing for Britpop. "Sunflower Seeds" unites early Blur and immediately pre-first album Stone Roses. Unashamedly, this is bricolage pop.
Unfortunately, rather than showcasing dynamism, Silver Dollar Moment's production tamps down the sound, squishing everything bar the vocals and non-chordal guitar into one bandwidth thereby bringing on repetitiveness. Also on the downside, the band's approach to their songs can derail forward momentum. With "Old Stuff, New Glass" and the film-referencing "Let Your Dog Tooth Grow" things move along swimmingly until the chorus comes in, the guitar is dispensed with and the flow is lost. Nonetheless, Silver Dollar Moment deftly repurposes the past for the present and those predisposed to this sort of thing will embrace it like a long-lost friend.
Overleaf: watch the video for "Let Your Dog Tooth Grow" from The Orielles' Silver Dollar Moment

The Orielles suggest that time is capable of standing still
rating
Share this article