Reissue CDs Weekly: Chris Hillman |

reviews, news & interviews
Reissue CDs Weekly: Chris Hillman
Reissue CDs Weekly: Chris Hillman
The Seventies solo albums 'Slippin' Away' and 'Clear Sailin'' reappear for reappraisal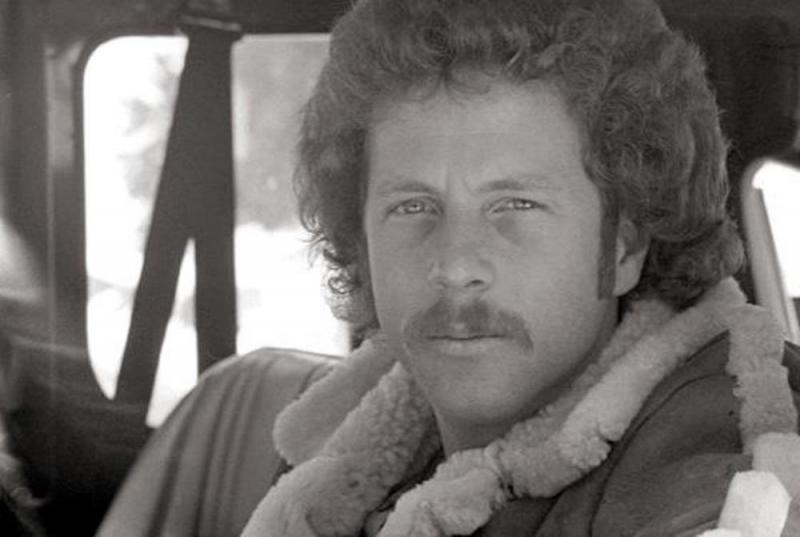 Chris Hillman in the Seventies when he had no great urge to go solo
In 1976, when his first solo album Slippin' Away was released, Chris Hillman could look back on being a founder member of The Byrds and The Flying Burrito Brothers, two of America's most important bands. He had also played alongside former members of Buffalo Springfield in Manassas and The Souther-Hillman-Furay Band.
Before any of this, Hillman was in the
bluegrass
-inclined Scottsville Squirrel Barkers and The Hillmen. Issuing an album under his own name was new.
Slippin' Away
was issued when he was only 32.
Slippin' Away was followed-up in 1977 by Clear Sailin'. Both were issued by Asylum Records and both are collected on the new single-CD package The Asylum Years. Following their release, Hillman renewed his musical acquaintance with fellow Byrds Gene Clark and Roger McGuinn, and then went solo again. His 1984 album Desert Rose was pivotal and paved the way for forming The Desert Rose Band, whose first album hit the shops in 1987.
Anything by Chris Hillman must, then, be seen as part of a continuum. Indeed, his last album, the Tom Petty produced Bidin' my Time found him revisiting songs he had first recorded with The Byrds.
Making sense of how Slippin' Away and Clear Sailin' fit into a career of this magnitude is helped by Hillman's comments in the liner notes to The Asylum Years. He says that "Souther-Hillman-Furay was OK, but it never quite gelled. The band lasted for a couple of years, and at the end of it, we were all still signed to Asylum. Joe Smith was the head of Asylum Records at the time and he said, 'Maybe each of you guys should do a solo album.'"
Clearly, he had no great urge to go solo. An initial attempt at making an album in San Francisco with producer Bob Johnston and members of The Doobie Brothers was scrapped so Hillman began again from scratch in Los Angeles with Ron and Howard Albert, who had worked with Manassas. Though the line-up on each of the album's ten tracks varies, the players include Jim Gordon, Russ Kunkel, Herb Pedersen, Al Perkins and Lee Sklar: all hot names in the world of California studio rock. The MGs' Steve Cropper and Donald "Duck" Dunn are also heard, yet Slippin' Away – despite its nods to country – cannot be thought of as anything other than California studio rock
Asylum extracted "Love is the Sweetest Amnesty" as Slippin' Away's first single. The choice suggests the label's lack of faith as it was not written by Hillman but by Danny Douma, whose first solo album appeared in 1979. But it is possible to hear why it became a single. It could be an Eagles' ballad. Echoes of their sound also crop on the album's "Take it on the Run". This, taken alongside an ill-judged reggae-fied version of The Burrito's "Down in the Churchyard" suggests that Hillman – or his label – wasn't sure where his true voice lay. Even so, the string-infused "Blue Morning" has a Gene Clark-esque grandeur and "Midnight Again" points to Hillman's more cohesive, country embracing Eighties.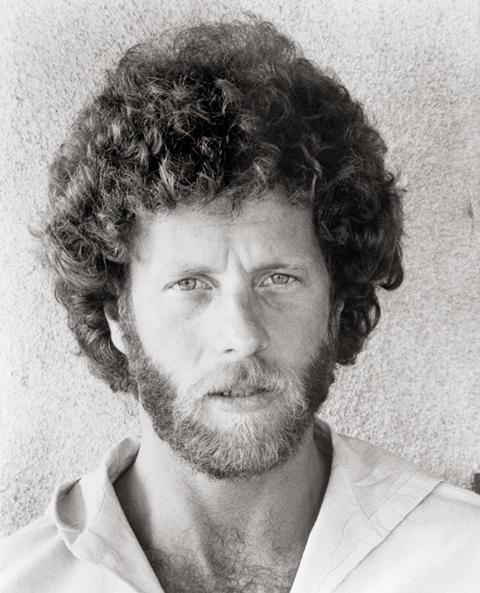 Again ambivalent, Hillman is quoted as saying Clear Sailin' is "a different kind of record than Slippin' Away. I guess the songs were OK, but I don't think it has the feel that the first one had. In some ways, I think it was true to the old adage of the sophomore slump, that you have your whole life to make your first record and then you have a few months to make your second."
Although The Eagles are still in the ether (especially on the great "Fallen Favorite"), Clear Sailin' is cut from the same cloth as Slippin' Away. Produced by Jim Mason (who had worked with Poco and Firefall), it was another mixed bag and, with a terrible version of Marvin Gaye/Smokey Robinson's "Ain't That Peculiar", veers between the awful and what seem to be accurate and consequently satisfying reflections of where Hillman really was musically, such as on the classy title track. Apart from Hillman, no one playing on Slippin' Away is heard and a uniform, less star-studded line-up appears on each track.
Clear Sailin' and Slippin' Away are patchy but intermittently shine. With original pressings of each fetching less than £2 it is, though, hard to see much demand for their reissue. Nonetheless, both albums are important to any understanding of Hillman's path and The Asylum Years is a welcome release.
Next week: Jon Savage's 1965 – a celebration of the "Year the Sixties Ignited"

Anything by Chris Hillman must be seen as part of a continuum
Share this article