Eric Clapton: A Life in 12 Bars, BBC Two review - blues, booze and dues |

reviews, news & interviews
Eric Clapton: A Life in 12 Bars, BBC Two review - blues, booze and dues
Eric Clapton: A Life in 12 Bars, BBC Two review - blues, booze and dues
The longer it lasts, the less it says about the inner Eric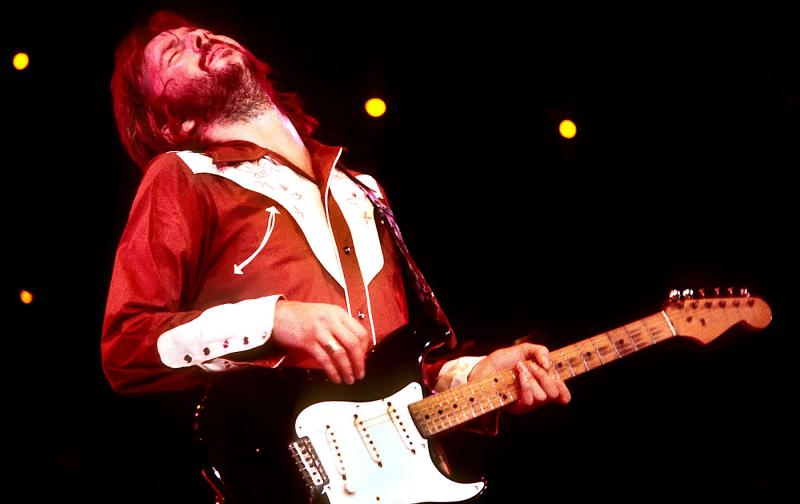 Eric Clapton: still an enigma after more than 50 years of stardom
There's undoubtedly a memorable film to be crafted from the life of guitar legend and grand old survivor Eric Clapton – for instance, Melvyn Bragg made a very good South Bank Show about him in 1987 – but the longer this one goes on, the less it has to say. Nor is it obvious why it has been made now.
Director Lili Fini Zanuck, who used Clapton's song "Tears in Heaven" in her 1991 movie Rush, has assembled the piece from a patchwork of archive material with interviewees (including Clapton) present only in voice-over, identified by captions. This seems to have become customary documentary practice since they did it in Senna, but that had a cohesion and concentration that this film lacks. Too frequently, 12 Bars meanders as aimlessly as Clapton himself did during his shambolic mid-career doldrums, and its concluding scenes which suddenly portray the guitarist as a contented family man surrounded by wife Melia and their three daughters feel as if they belong in a different film entirely.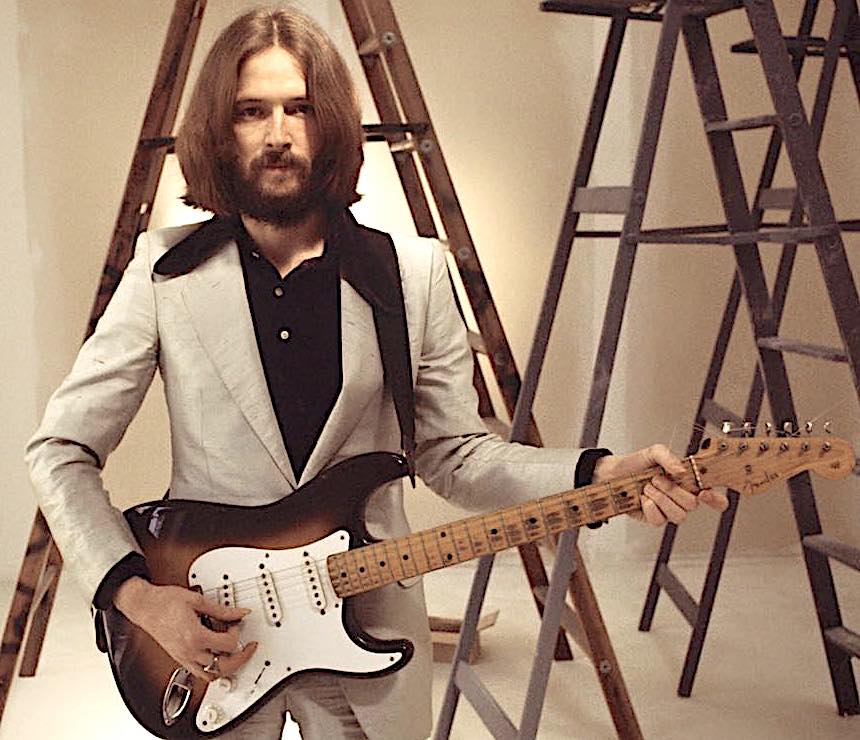 The most interesting material is the oldest, burnished as it is by the shimmering aura of the Sixties. Zanuck covers Clapton's conflicted upbringing, his obsession with blues guitar – "from the minute I woke up I just played and played" – and his brilliant career in some of the most notable bands of the era. Clapton has explored his past in several therapeutic post-addiction interviews, so it's hardly news that he was brought up by his grandparents, Rose and Jack Clapp, believing them to be his parents, after his teenage mother had moved to Canada with her soldier-boyfriend. Still, the shellshocked tone in Clapton's voice when he talks about it vividly evokes the impact it had on him, and helps to explain his beleaguered sense of being "one man and a guitar against the world" (pictured above, Clapton in 1970).
Vintage clips evoke the British blues boom and take us through Clapton's stints with The Yardbirds, John Mayall's Bluesbreakers and Cream, the latter highly praised by Atlantic Records supremo Ahmet Ertegun as one of his label's biggest and best bands. He adds a neat little anecdote about Clapton coming to a recording session with Aretha Franklin in New York, when the queen of soul laughed at Eric's pink trousers and bouffant hair but stopped laughing when she heard him play.
Some terrific live footage of Blind Faith leads on to Derek and the Dominos and Clapton's all-consuming infatuation for Pattie Boyd, the then-Mrs George Harrison. This becomes the centrepiece of the film, with Clapton hymning Boyd on the Layla album but ending up unhappily addicted to both Pattie and heroin (Eric and Pattie, pictured below).
The chaos in Eric's head is mirrored by the film going off the rails, and the ensuing decades of his solo career become shapeless and rather directionless. We see a booze-ravaged Clapton – surely the film's title isn't a pun on his drinking habits? – making his notorious "Enoch Powell" comments, then bitterly regretting them afterwards. The terrible death of his young son Conor is duly recorded, and BB King hails Eric for his friendship and his championing of the blues. But there are significant omissions, for instance the 1973 Rainbow Concert organised by Pete Townshend to help Clapton beat his heroin dependency, and the following year's 461 Ocean Boulevard album, one of his finest and hailed as a major comeback at the time. It topped the US album chart, and gave him a US Number One single with "I Shot the Sheriff".
Even after two hours, Clapton remains enigmatic. He's the damaged, sensitive soul who, despite all his dangerous habits, has outlived many of his contemporaries. He has been a major star for over 50 years, but his personality seems shadowy and diffuse. If there's a key to his particular highway, it isn't here.