Albums of the Year 2017: Bob Dylan - Trouble No More |

reviews, news & interviews
Albums of the Year 2017: Bob Dylan - Trouble No More
Albums of the Year 2017: Bob Dylan - Trouble No More
A year of passion defined in many different ways
Saturday, 23 December 2017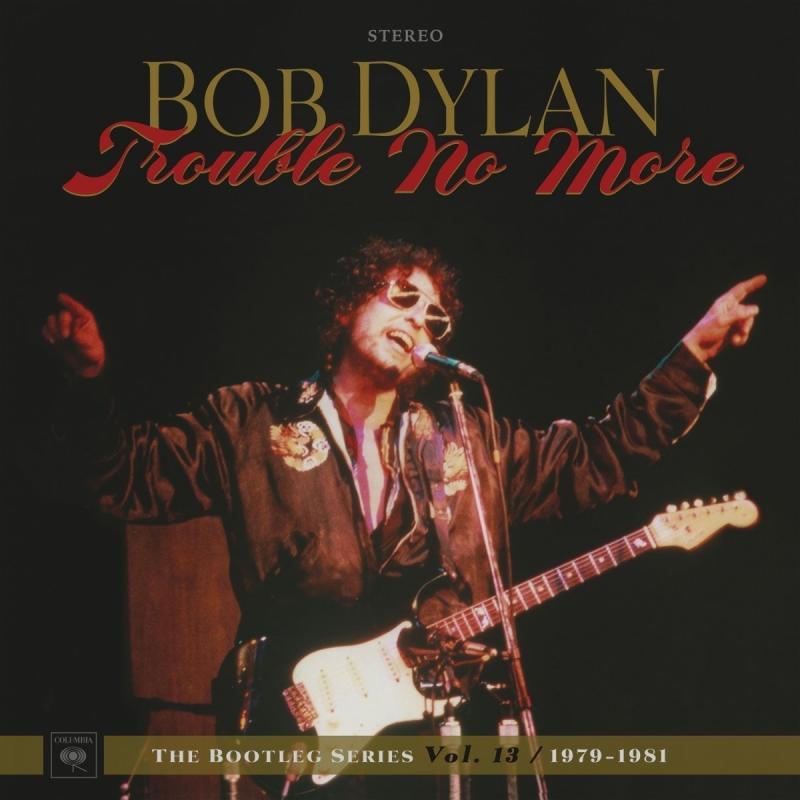 Dylan, by the spirit possessed
"Passion! You gotta have passion!" I still feel the full force of Tricky's conviction, as I was filming him in 1997, for my film Naked and Famous. He's right: music works better than words when expressing the deepest emotions.
This year has been a passionate one for me – for all kinds of reasons – and music has been a constant companion, from the start of my year in Vienna, writing a review of Eno's brilliant album Reflection: waves of subtle electronic sound, bound in near-stillness. A subtly condensed passion, evoking – paradoxically – his deep love of the gospel shout.
In tracks like 'Solid Rock', you can feel his heart bursting with religious passion
My return to Vienna, finding again the happiness I had experienced there as a young adolescent (a natural joy that had been overcast by the pain of my parents' divorce in the city when I was 11) plunged me, by happy accident, back into the endlessly self-renewing dub techno of Rhythm & Sound. This seductively erotic music, graced by soulful Jamaican voices, opened doors in my heart. I couldn't stop listening to it, continually discovering new textures of interwoven sound. Passion here too, but filtered through the laid-back lilting rhythms of the Caribbean.
In April, I returned to Bamako: when visiting singer Kasse Mady Diabaté's manager Violet Diallo, my friend and I were greeted by a heart-stopping vocal welcome from his daughter Hawa. No mic, but she sat close to us, blasting us with griot sound, her voice burning its way at fever-pitch volume into our gaping hearts. Talk about hospitality! Later she performed at a wedding, and the force of her singing, backed by a traditional band, heavily amplified and beautifully distorted, made me think of Soul bands I had heard in Washington DC in the mid-60's, the undistilled passion of which I remember to this day.
That force comes through as well in the best tracks of Bob Dylan's Trouble No More - The Bootleg Series Vol 13 1979-81, the concert chronicle of his much-maligned "Christian" albums. The fiery gospel fervour delivered here benefits a great deal from being live rather than reproduced in the studio. These two discs are dynamite, containing, I am sure, some of the very most stirring moments of Dylan's gigantic opus. In tracks like "Solid Rock" from San Diego in 1979, you can feel his heart bursting with religious passion, and everyone else – from the tightest of bands to five red-hot back-up singers – possessed by the spirit. This combination of note-perfect excellence and total letting-go can only be good for the soul, Dylan's own, but for us the audience as well.
Watch Dylan perform "Solid Rock" live. The fiery performance transcends the lo-fi quality of the image.
Two More Essential Albums of 2017
Oumou Sangaré: Mogoya
Robert Plant: Carry Fire

Gig of the Year
Aurora Orchestra, Mahler "Das Lied von der Erde", St George's Bristol, 12/10/17
Track of the Year
"Dance With You Tonight", Robert Plant on Carry Fire
These two discs are dynamite, containing, I am sure, some of the very most stirring moments of Dylan's gigantic opus
rating
Share this article