CD: Robert Plant - Carry Fire |

reviews, news & interviews
CD: Robert Plant - Carry Fire
CD: Robert Plant - Carry Fire
The endlessly surprising rocker will not go quietly
Thursday, 12 October 2017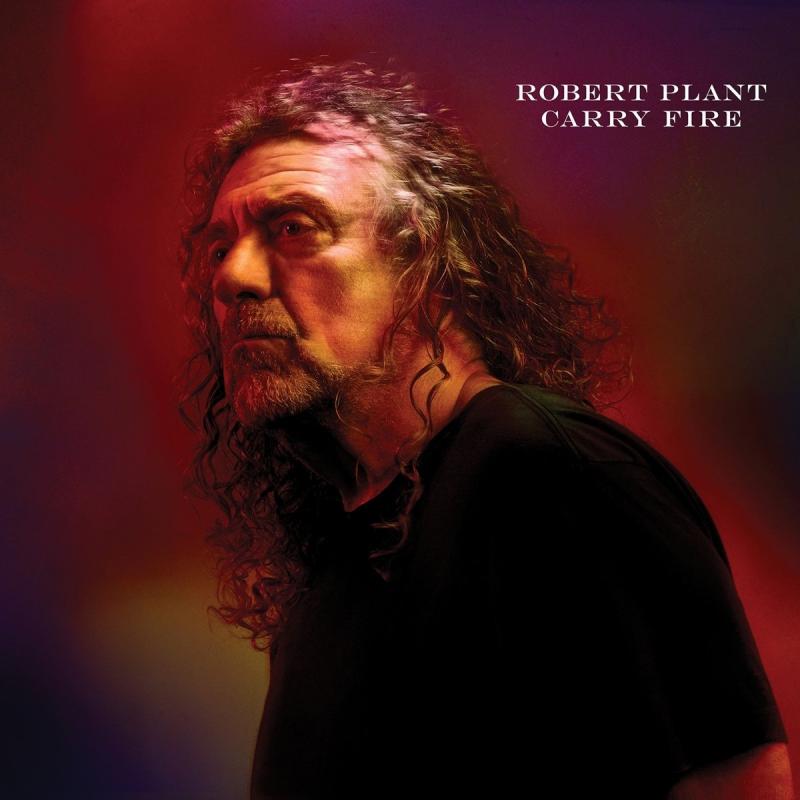 The ceaselessly roaring lion
Robert Plant once again ploughs the vibrant field he cultivated on his last album Lullaby and the Ceaseless Roar. The mix of Led Zeppelin-rooted hard rock, softly passionate English folk with Arab rhythm and blues works wonders.
Plant has, perhaps more than any other British musician, served the sacred roots of rock'n'roll.
From the opening "May Queen", which references age-old Celtic rituals, driven along crazily by the snare-buzz of the North African bendir, until the quiet and meditative closing track, "Heaven Sent", Plant, as before accompanied by the Sensational Space Shifters, makes music that throbs with drama and soul. Age doesn't seem to hold him back. There is as much energy as ever, tempered perhaps, in the best sense, by maturity and the desire to keep breaking new ground.
He is very well served by lead guitarist Justin Adams (way more than a match for Jimmy Page and a man who knows his way around the North African sounds that Plant so loves) and multi-instrumentalist John Baggott. Both are more than able sidemen: always immensely inventive, but, with characteristic modesty, never taking the limelight from the leonine lead singer, his unmistakable voice soaked in the reverb that suits its texture best. He can be gently sensual, as on "Season's Song" and the seductively erotic "Dance With You Tonight", or roar away with Dionysiac fury on "Bones of Saints", which comes closest in spirit to Zeppelin fury and yet reaches out beyond.
The production – often with wide echo-laden soundscapes – gives the whole an almost mystical feel. Immensely inventive Albanian cellist Redi Hassa weaves melismatic phrases at the close of "Carry Fire", a wild declaration of love. Chrissie Hynde joins Plant on vocals for "Bluebirds Over the Mountains" – a hit many years ago for rockabilly singer and writer Ersel Hickey and then Richie Valens, as well as a nod to Plant's country roots. This track is a stand-out alchemical transformation of the more gentle original: overflowing with heavy passion and mystery, and yet preserving its romantic innocence. The adventurous English folk musician and fiddle-player Seth Lakeman joins in too – all in the service of an endlessly surprising album from an old rocker who will not go quietly, but ventures forth, as if each day were his first and last.
Plant has, perhaps more than any other British musician, served the sacred roots of rock'n'roll
rating
Explore topics
Share this article