Chris Packham: Asperger's and Me, BBC Two review - 'like an alien from another planet' |

reviews, news & interviews
Chris Packham: Asperger's and Me, BBC Two review - 'like an alien from another planet'
Chris Packham: Asperger's and Me, BBC Two review - 'like an alien from another planet'
How the nature broadcaster copes with life on the spectrum
Wednesday, 18 October 2017
Chris Packham: more empathy with animals than with humans
Chris Packham, who devises and presents programmes about nature and animals, has described himself as "a little bit weird". This autobiographical documentary about himself explained what being on the autistic spectrum meant to him in particular in daily life and beyond.
Autism is more and more discussed: more is known about its effects than its causes, and many high achievers have come out or are thought to be on the spectrum. The public hardly ever sees those who are so autistic that anything approaching a normal life is impossible, although a few brave families have made programmes about their lives with their affected children.
Recently, The Curious Incident of the Dog in the Night-Time, the highly successful novel by Mark Haddon and subsequent smash hit play, conveyed something of autism's high-end effects, although its author said it was not specifically about the condition: the hero Christopher was a maths genius, sucked at understanding emotions, and was both appealing and totally maddening. The actor, writer and director Paddy Considine has also discussed his Asperger's, the label given to high achievers. Temple Grandin, the best-selling professor and scholar of animal behaviour, has written extensively about her autism and about the condition in general, and Steve Silberman's NeuroTribes is a multiple award-winner. So autism is in the news. But terrifyingly, Packham told us that only 14 percent of those on the spectrum in the UK were in full-time employment, the lowest percentage of any with a recognised disability.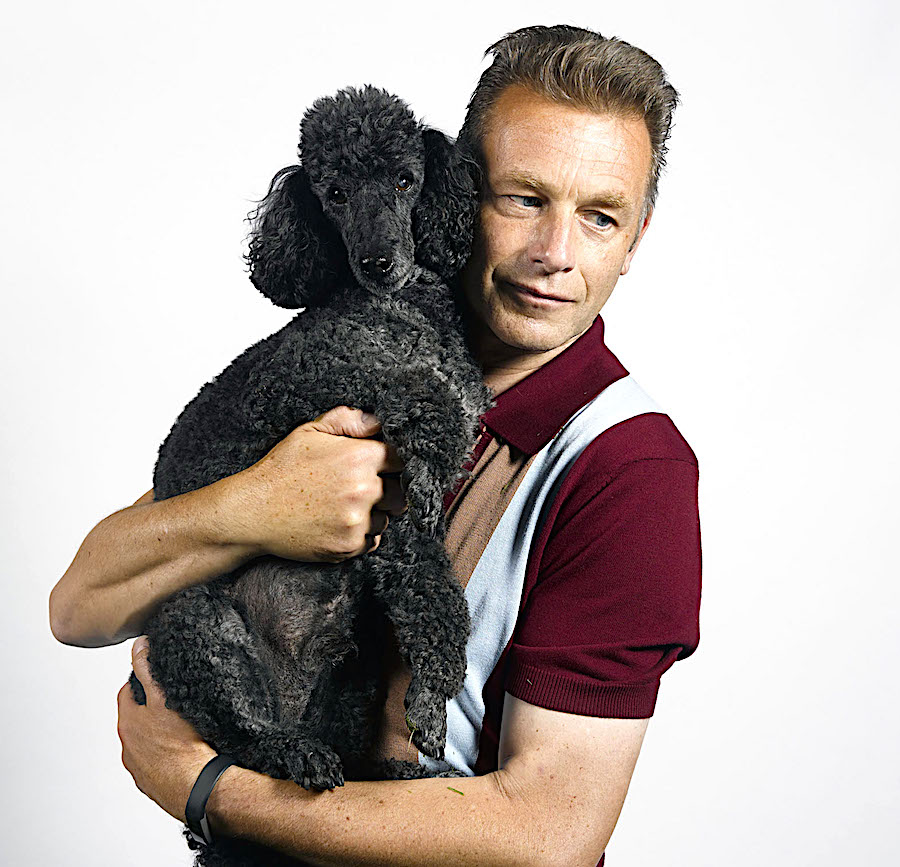 What was it actually like to live with Asperger's? The programme was mostly based on an unseen interviewer facilitating Packham's descriptions of his life: the interviewee could barely look at the camera, reinforcing how those on the spectrum find social interaction difficult if not impossible. He lives in a handsome but isolated cottage in the New Forest, neatly enabling isolation from other people. We saw him happily walking his dog Scratchy (pictured above with owner), his greatest emotional attachment. He talked about early family dynamics to his younger sister, who seemingly did not resent the extra attention he had received for his abnormal behaviour as a child, and indeed admired him.
He was diagnosed only in his early forties, and we didn't learn why except that when he was growing up so little was known about the condition. Actors – a young boy and a young man – stood in for his early life, which was a distraction. It was far more powerful when Packham himself went back to the tree in the meadow near his childhood home from which he illegally captured a young kestrel from its nest. He trained it himself, but it died after six months, and he makes an annual pilgrimage to commemorate the death of the creature he loved more than anything or anybody in his childhood. He was bullied at school for being different, but found his calling studying zoology at university, and enjoyed looking like a punk, making his difference visible.
His girlfriend Charlotte, appropriately for their alliance, was the owner of the Isle of Wight zoo (cue photographs of the couple with meercats, and Packham feeding a banana to a porcupine). But they do not live together, and she said he could be like an alien from another planet; he does not have natural empathy.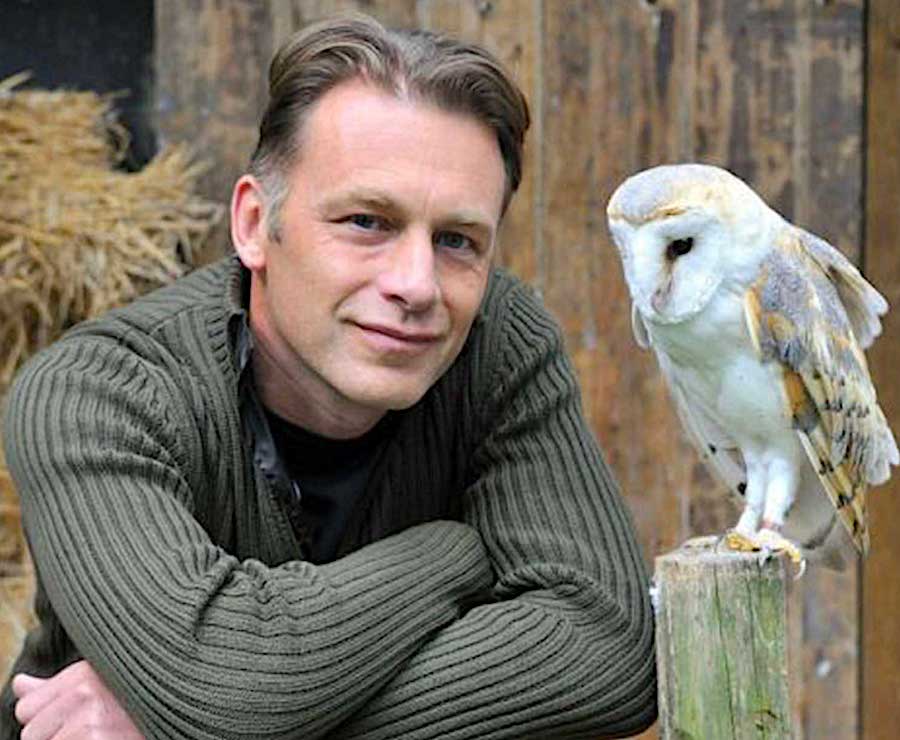 On a visit to America he and we observed some radical treatments including the most popular, Applied Behavioural Analysis, in specialist schools across the country. This involved what looked to be forcing behavioural change through vigorous repetition, and from Packham's point of view trying to change the children under treatment into something they were not. In the film its proponents likened autism to cancer, and the behavioural therapy to chemo: Packham saw it as a terrifying assault.
A note of extraordinary optimism was struck, though, in a visit to Silicon Valley with author Steve Silberman, who announced that the tech revolution would not have happened without the abilities of those on the autistic spectrum (who are, by the way, predominantly male; it is estimated there are at least 25 million worldwide somewhere on the spectrum). One tech company actively recruited for those with some form of autism, extending the interviewing process over five days instead of the conventional one. Packham himself relished his abilities to observe, work with and love animals, and his own heightened sense of smell and hearing, often a characteristic of his condition.
The underlying message of this mesmerising programme was that not only should we understand difference, we should welcome and embrace it.
He makes an annual pilgrimage to commemorate the death of the creature he loved more than anything or anybody in his childhood
rating
Explore topics
Share this article