Santtu-Matias Rouvali on conducting in Gothenburg - 'they just want to make music No bullshit' |

reviews, news & interviews
Santtu-Matias Rouvali on conducting in Gothenburg - 'they just want to make music. No bullshit'
Santtu-Matias Rouvali on conducting in Gothenburg - 'they just want to make music. No bullshit'
Electrifying Finn on Sibelius, national identity and feeling at home in Sweden
Rouvali in action at the Gothenburg Concert Hall
Sweden's ackowledged "National Orchestra", the Gothenburg Symphony, left its Chief Conductor post unfilled for four seasons, but now it's finally certain to have let the right one in.
Having enjoyed a golden age in the (largely unsung) highest echelons of the European league for 22 years with grand master Neeme Järvi, the GSO enjoyed a burst of sensational if relatively short-lived music-making when its management snapped up Gustavo Dudamel in 2007. He stayed for five years; after that, there was no-one to fill the breach - until now. 31-year-old
Finn
Santtu-Matias Rouvali took up his post officially at the start of the new season and next Thursday officially sets his mark on London's Philharmonia as one of its newly-appointed Principal Guest Conductors (Jakub
Hrůša
is the other brilliant choice).
Praise has been heartfelth from audiences, press and fellow musicians; another budding Finnish conductor noted the generosity with which Rouvali invited students from his former conducting class at Helsinki's Sibelius Academy to come and spend a few days gaining experience in Tampere, where he was (and remains) Artistic Director. I heard the Rouvali magic for the first time last month as he launched the Gothenburg season with a curious choice, Sibelius's early symphony based on the ill-starred life of a hero from the Finnish national epic the Kalevala, Kullervo. We met between the first performance and the second. After Rouvali had chatted over a detail in the evening to come with GSO co-leader Per Enoksson - a good sign of the easy relationship he has with all the players, who seem unanimously to adore him - Rouvali led me and the GSO's knowledgeable long-term publications editor Stefan Nävermyr into the conductor's room: full of nervous energy, staccato but definite in most of his replies, very much to the point.
DAVID NICE Let's start with the Kullervo, because this is the first time I've heard you conduct, and it was electrifying. How did you come to the decision to make your official launch in Gothenburg with this piece, which has only just become part of the mainstream repertoire?
SANTTU-MATIAS ROUVALI Because they've played all the symphonies - they've played everything. They haven't been playing this recently - and this is the Symphony No. 0, we can say. Sibelius is part of the history of the orchestra. [Three handsome volumes of the score are sitting on the table between us, and he picks up several tomes at the other end] You know, the players are very interested in Sibelius's music, and they gave me these books on him – do you know this one [a study by a Swedish musicologist]?
No, I don't.
They've read a lot about Sibelius, they know a lot, they've spent years exploring.
They played and recorded nearly everything under Neeme, didn't they?
Yes, and they played Kullervo with him in 1985, the year I was born.
And the first time I heard the orchestra, playing Sibelius's Second in London, you were not even born. As for Kullervo, until I heard Sakari Oramo conduct it two years ago at the Proms, I didn't really grasp its unique stature - that was a magnificent performance, and I was saying before the performance, I wonder if the men of the Orphei Drängar [the Gothenburg performances' Swedish male choir, based in Uppsala pictured below by Stewen Quigley] are anything like as good as those Finnish voices, because in the Albert Hall there was this long line of Finns and men from the BBC Singers, and they were astonishing. But last night it was just as good - the minute they starting singing, I got goosebumps.
That's an absolute professional choir, even if they say they are not officially fully professional; there's a core which is professional, maybe 30 people who give more concerts. But the quality is first-rate.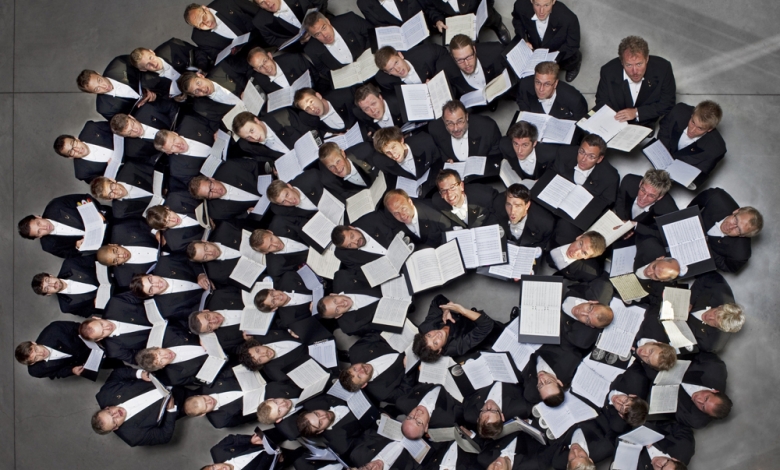 Was their Finnish good?
Absolutely - great! No problem at all.
As far as the orchestral playing goes, too, it was just as wonderful as Sakari's BBC Symphony Orchestra - very different.
It would be.
I heard so much detail. Do you have to work really hard on early Sibelius to get the details and the difficult balances right?
Yes, there is a lot of work, and we actually did it in two days. We were in a little bit of a hurry, because it's a long one. But the orchestra is very talented.
There were some amazing things I've never heard before, I heard also such details - like the oboe playing all those repeated notes in "Kullervo's Youth".
[Sings] Ya-ka-ta-ka-ta-ka-ta-ka. That's very hard.
What did you want to bring out? A lot of it reminded me of Janáček, the rough-hewn sound
Yes [big exclamation] - you are in a way right. I'm a big fan of Janáček [he's performed the Sinfonietta with the GSO]. But I also want to bring out everything which is not written in the score. So I changed some things.
For example?
Well, what I say is in this Kullervo you have anticipations of themes from the symphonies, almost every symphony. So for example the ending of the second movement, I did it like the ending of the Fourth Symphony.
Just cutting off?
[Sings the last three chords, loud] It actually says morendo [dying away], but I preferred it like the Fourth.
I always remember [Paavo] Berglund saying that it's very Finnish, that instant cut-off - you stop when you have nothing more to say. Is the Fourth a Sibelius work that you are especially close to?
Yes, though it's not that popular. Anyway, I like it. It's very deep.
Which other works of his speak most strongly to you?
Symphony No. 1 - the personality, there's something I like.
Another early work, that's interesting. For me hearing original masterpieces like Kullervo in performances as good as yours and Oramo's, it always feels like it's a new piece. Often when you have a new work in a concert with Sibelius. Sibelius often sounds fresher.
It does, right. Interesting.
You wanted to make an operatic drama out of the third movement?
Oh, yes.
I like the way the soloists entered during the start.
It makes sense.
And Johanna Rusanen [the soprano singing the "role" of Kullervo's sister, who commits suicide after she learns that the man who has taken her is her long-lost sibling] acted the part. [Pictured left: Kullervo's Curse by Finland's no. 1 artist Akseli Gallen-Kallela.]

Yup. You know, they are siblings, these two [the baritone singing Kullervo was Ville Rusanen]
As I found out. I thought they were husband and wife. I thought she would be a wonderful Brünnhilde, and I wondered whether maybe you would do a Ring here in concert. But then I heard they're launching a cycle down at the Opera. Do you have any ambitions to conduct opera in concert?
Later, yes. We'll see. I'm a great fan of Rosenkavalier.
I should have heard your Sibelius Fifth Symphony with the orchestra in Lahti [at the Sibelius Festival in the Finnish town where Rouvali was born and where both his parents played in the excellent symphony orchestra] but my passport was stolen. How was that?
Perfect [laughs] - but you can see it online [it's available on the orchestra's website until 20 October].
It strikes me that Lahti [a beautiful hall built in 2000] and Gothenburg [a wooden auditorium curving outwards from the concert platform and dating from 1935] are similar in some ways.
The towns have some similarities and the orchestras have some similarities. It's the big tradition of Sibelius.
How do you approach the Fifth - is it different?
I do have special things, but I don't have time to explain all [laughs]. You have to listen to it, and then you'll hear, But it is different, for sure.
Do you think there would be a problem, which some Finnish conductors have noted, that when you tour abroad, everyone expects you to conduct Sibelius?
No, I'm open-minded. But it feels safe for me to do Sibelius, of course, because I know a lot about it. I want to do all other stuff as well, but this was certainly the right opening of the season.
Do you think you would live with the symphonies over decades?
I think I will always carry them with me. There might be a period when it feels boring, then it would be fine to leave for a couple of seasons and then come back to them.
How did the relationship here develop?
Very quickly. The chemistry is amazing. You feel always welcome, they take good care of me, I feel like it's my second home here, which is very important and it came fast, the feeling. They just want to make music, no bullshit, it's pure.
Below: watch the GSO's 360 degree film of Rouvali conducting Smetana's Vltava/The Moldau with an enlightening introduction from principal horn Lisa Ford.
What was your first concert with them?
We were outside the hall in the square with the fountain, doing the summer concert thing, Strauss's Don Juan, West Side Story and some other pieces, four years ago. [Nävermyr gives some context: "We have it each year and if the weather is nice, people gather all along the avenue and it's filled with people, all down the hill, and you have a certain atmosphere, hard to describe. If it rains, we move the concert indoors"]. This year we did it accompanying a rock orchestra in something called 'Weeping Willow', and there were some 30,000 people.
I'm interested in your Finnish training, and this great flourishing of Finnish conductors. Last night at supper the orchestra's CEO suggested that whereas in Norway and Sweden there's a feeling that you mustn't stand out too much from the crowd. Do you feel that there's a greater freedom to be individual - is that why there are so many young conductors and world-famous soloists?
Yaa - exactly, what you said.
And how did you decide to move from being a percussionist to being a conductor?
It's hard to say when you really decide, it came surprisingly, in a way. I was playing timpani in a youth orchestra and I met the conductor, Hannu Lintu, and he was conducting, and I was asking, could you give some tips, and he said OK. I was also studying percussion in the Sibelius Academy. Yaa - there is this youth department of conducting led by Jorma Panula [a legendary teacher] and he said, you should apply to the conducting class with Leif Segerstam. Then I got in and that's how it started.
Who was the biggest figure in terms of inspiration?
There are different people. Of course Sakari Oramo - I worked as assistant to him when I was 19 or so, and at that time Sakari was the chief conductor of the Finnish Radio Symphony Orchestra. Then there was a cancellation in the Finnish Radio, Sakari knew me and said, can you step in? That's how my career started.
Was that your first professional concert?
Yes. I had been studying for two years in the class when this opportunity came.
Can you remember what the programme was?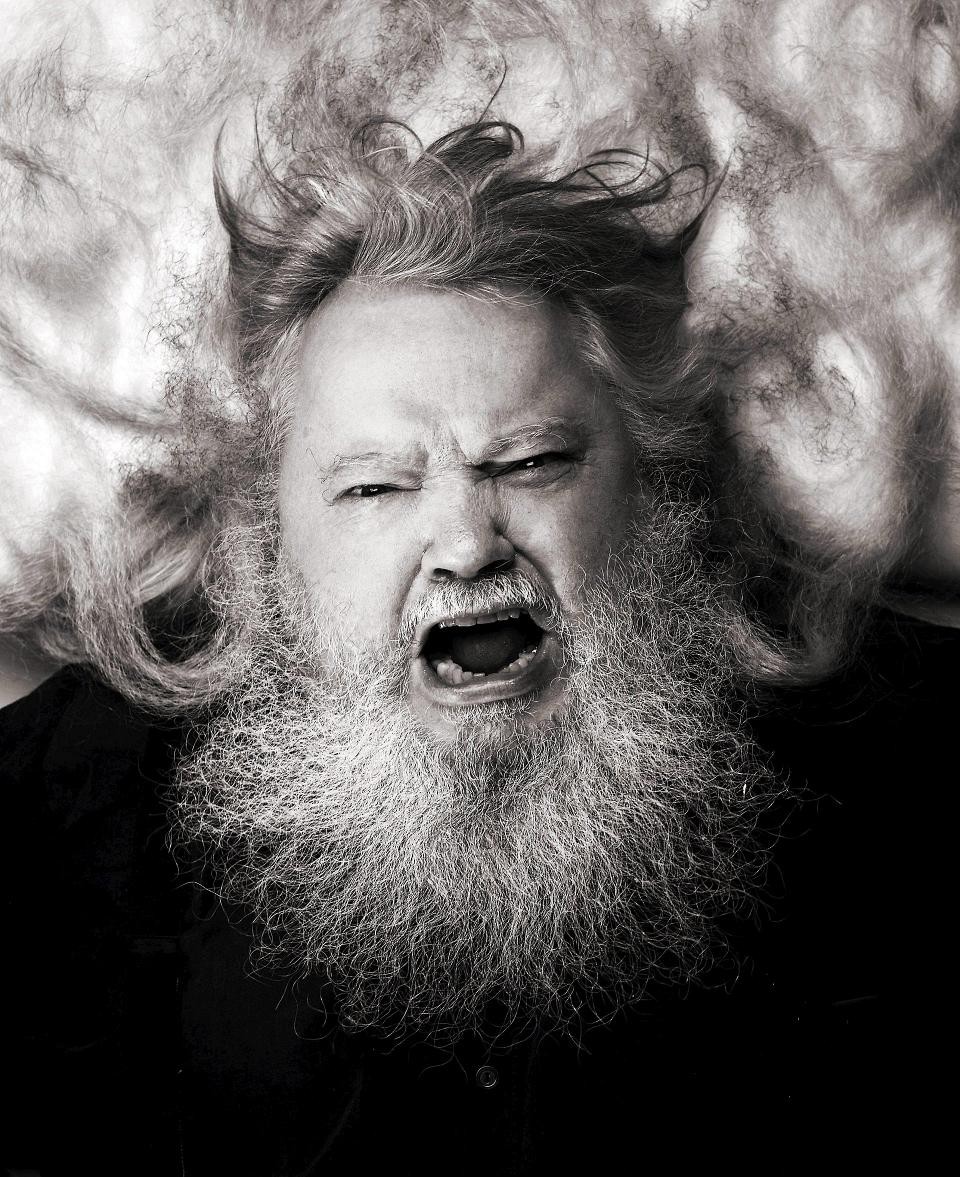 West Side Story Symphonic Dances, then there was the premiere of Mikko Heiniö's Moon Concerto for soprano, piano and large orchestra, and I don't remember what was the other work. Sakari gave me the first chance. But let's say Leif [pictured right] has been my professor.
Did he give you the freedom to be your own person?
Yes. But he is always very careful that you have to beat in the right directions, if it's in four it goes like this [gestures], you make it easy for the orchestra. Leif is very correct with beating. But then he lets you be what you are.
So it's not about beating.
No, it's not about beating, not at all.
Where does the freedom come from? Is it instinctive?
Yes, from instinct.
And you can't possibly teach that.
No. That's what Panula says - instinct is hard to teach.
But forming the technical means to achieve that is the important thing?
Yes, you're right.
Did you find that took time, or that you were immediately able to achieve what you wanted?
I think so, I think so.
Because what really intrigued me about the Kullervo was that you're usually aware of certain peaks, but the intensity last night was such that it was all peak, and even the pianissimo playing was very intense and beautiful.
Good. We worked on playing pianissimos in this piece, because it's very much needed.
Because there aren't many, it ca be quite loud a lot of the time. I loved the way you conducted the battle, too, not too noisy too soon. Tell me about the Philharmonia, how they took to you. You've been appointed one of the two Principal Guest Conductors. And was it Esa-Pekka Salonen who promoted that idea?
The orchestra was voting for that. That's the other orchestra, it works totally differently from here in Scandinavia, but it's the other way that I also like. Without much rehearsing, they are so fast, quick, and great playing - when they want.
It's not quite so easy to always get them to that point.
Yes. But I found them always easy - they give me what they can. I get it, so that's maybe also why it's nice.
What was your first concert with them?
I did this residency touring with them, in Canterbury, Bedford, with Beethoven 1, 2 and Hummel Trumpet Concerto with Alison Balsom. [Rouvali pictured below by Kaapo Kamu]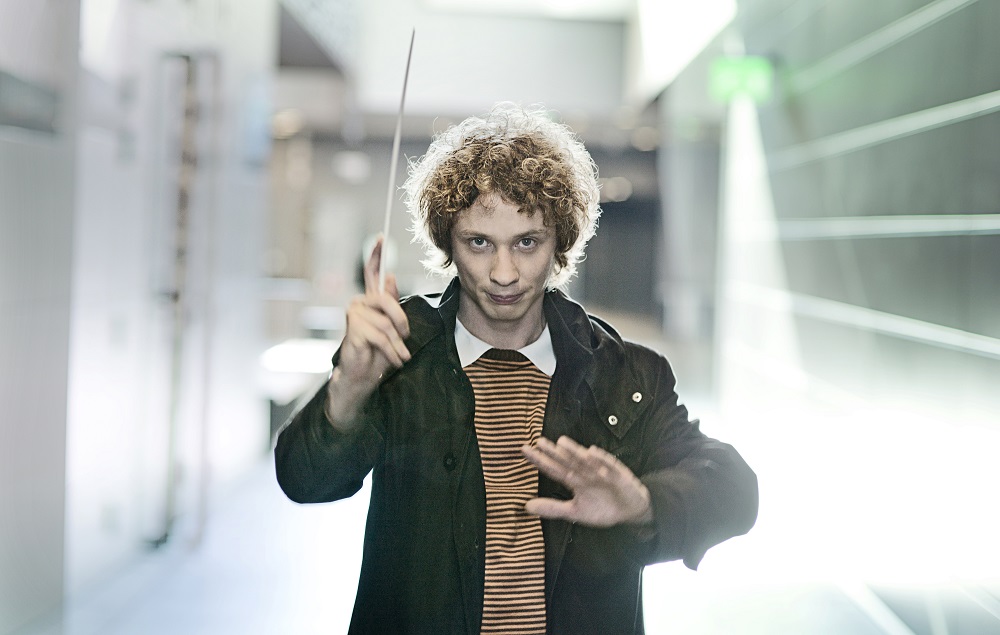 The next programme is Russian classics - it seems very standard. Was that your choice? [I'd heard that in another interview Rouvali stood out of line to suggest that it was imposed]
I don't remember any more - it was decided a long time ago.
Do you feel that Pictures at an Exhibition is a work in which you can find plenty of interesting things to say?
Yes, I know they played it a lot, a lot, which is always a little bit tricky with London orchestras. But I'll do what I feel. Yeah!
What repertoire do you particularly want to cover with the two orchestras in the next couple of seasons?
It's always a question, I don't really know the answer, because it changes every month, what I want to do. Sometimes I like Brahms, at other times I feel like I'll never want to conduct Brahms again. I don't know [laughs], I'm open-minded. Let's say I don't do so much Haydn and Mozart. Maybe later. There's a lot of repertoire which I don't know. So I take it easy and learn the basic repertoire - Mahler symphonies I still need to learn, so I build my career very carefully. In a season I do two big pieces, for example Mahler Second, Mahler Fifth, and that's enough for me. There is time for hunting!
In Finland you've had a lot of opportunities to work with orchestras - elsewhere conductors find it difficult to get the training experience, they have to work with two pianists, you always had the experience of working with younger orchestras.
That's right, in the conducting class we had an orchestra every week to work with. So then you get the real feeling of how it is to stand in front of live people, it's a huge difference.
Who are your idols, conductors you always thought were so inspiring?
Carlos Kleiber. So elegant.
But you also have a very elegant, almost balletic style.
Very clear, is what I hope.
I heard very nice things from Andras Kaljuste [the budding conductor mentioned above], that you invited the conducting students from the Sibelius Academy in Helsinki to come to Tampere and work...that was a very nice thing to do.
Because I think we have to keep this tradition of the Finnish conducting school alive. So it's now my kind of responsibility as well to give chances to people and let them present themselves to the orchestra.
But that's a very mature attitude for someone who's only 31, because people at your age tend to be concerned with forging their own careers.
But somehow it has been in Finland always like that.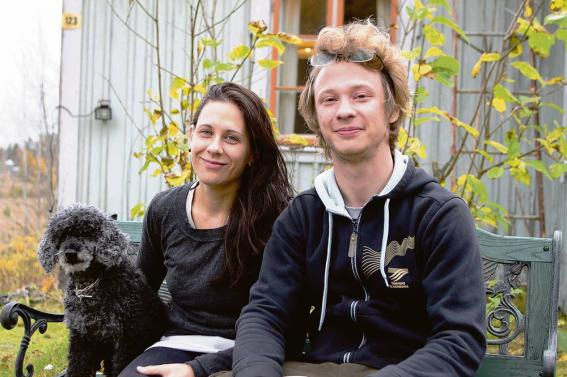 Your roots are important. I know everyone asks you about this, but I'm also interested - you have a farm. Is that an important contrast for you to get back to?
It is. I can't wait for tomorrow. Actually the Swedish Princess Victoria invited me to go for dinner tomorrow in Helsinki, but I said no, because I want to go hunting immediately I land. Because I so much miss it, and I don't want to eat now. So I go hunting instead of a proper meal. [Pictured above: Rouvali with his partner, the pianist Heini Lehto, and their dog at home on the farm at Nurmijärvi]
And that feeds your energy?
I don't know, there is something, I want to sit in the forest alone and see if the birds are coming, and if I get a couple I make a better dish with that.
What birds? Pigeons?
Yes, pigeons.
Pigeon pie?
I make a stew out of it, all organic. Cooking is my hobby. I just received a nice present from GSO - an apron and a chef's hat with GSO on it.
Having had this wonderful performance - I guess you felt happy with last night - do you think you can do the same tonight?
It's difficult. It's a little bit under pressure actually. What's the feeling in the morning, we have to do the same, and even better. It gives a challenge. And today will be recorded and sent out live. But I'm Finnish, I'm very cool at heart, I can do it.
Below: watch the GSO's film welcoming Rouvali, with sequences of him conducting Sibelius's Finlandia.
Why do you think Finnish people are so individual?
I think we have both the Slavic side and the western side. We were under Russia. we were under Sweden. And the origins came from China, Mongolia, somewhere there. Somebody went to Hungary and this part of the tribe went to the north. So we have all kind of influences. And we have been suffering from war, that's what affects us. In Sweden everything has been great so they are happier.
Well, they conducted the wars, and they didn't always win. But you think the Slavic side is the passionate side?
There must be something. That's what I believe. And then we are quite nationalistic because we got our independence, so everything makes sense, why we are like we are.
But it strikes me, the more I listen to Sibelius, how lucky you are that you have a national figure who is also someone you can psychologically explore, that people may talk about the natural landscapes in his music, but it's also internal. Would you agree?
Yes. Sometimes I think this nature thing is a bit too much, Sibelius is not always about the nature, no, no. There is so much more imagination, the human side.
Are there other Nordic composers you like?
All of them. I just conducted my first Stenhammar [Sibelius's underrated Swedish counterpart], the Second Symphony, for the first time in Finland, and I immediately started to like it. I love Nielsen. For the rest, I have still time.
The Swedish Princess Victoria invited me to go for dinner tomorrow in Helsinki, but I said no, because I want to go hunting
Share this article