Sarah Hall: Madame Zero review – eerie tales of calamity and change |

reviews, news & interviews
Sarah Hall: Madame Zero review – eerie tales of calamity and change
Sarah Hall: Madame Zero review – eerie tales of calamity and change
Take a walk on the wild sides of the mind, and the world
Fox news: Sarah Hall
Five thousand miles away from her native Lake District, I first understood the eerie magnetism of Sarah Hall's fiction. As a regional judge for the Commonwealth Writers Prize, I'd travelled to join the jury's deliberations in Sri Lanka. I was keen for Hall's debut novel, Haweswater, to prevail but unsure what my fellow-judges – both from the Subcontinent – would make of this local drama set in a bleak English backwater. Hall's hardscrabble uplands scarcely resemble Wordsworth's.
Yet under a gnarled bodhi tree on a hotel lawn in Kandy, with the highland rainforest behind us and the sacred lake below, we all succumbed to her tragedy of 1930s Lakeland as a reservoir scheme threatens a cherished way of life. Somehow the aura of these chill winds, bald hills and poor farms trumped the tropical abundance around us – although the plight of a community broken by the top-down modernisation that consumes its beloved landscapes felt urgently relevant in modern South Asia.
Since then, Hall has made good on the promise of Haweswater in novels and stories that patrol the troubled edgelands between nature and humankind, wildness and civility, chaos and order. In novels such as The Carhullan Army and The Wolf Border, she has shown that these disputed borderlines cut through the mind as much as through society. Her second collection of stories, Madame Zero returns to the motifs and moods that have marked her work so far. This is an accomplished tour of the territory of danger and desire that she has made her own: if not a breakthrough work, then a deeply impressive reminder of her special gifts of vision, and design.
Almost a signature tale, "Mrs Fox" – winner of the BBC National Short Story Award – depicts through a baffled husband's eyes his wife's sudden transformation from woman to fox. Yes, the idea may owe something to David Garnett's cult 1920s novella Lady Into Fox – but the execution, and the voice, could only be Hall's. "Unknowable, as all clever women are," his wife remains enigmatic, "withheld", to the man who cohabits with her in a heavily-mortgaged new-build house on one of those liminal tracts of cleared countryside – a bulldozer-blasted heath – where Hall's fiction loves to dwell. On an autumn walk, the vulpine metamorphosis happens without warning: "Topaz eyes glinting. Scorched face. Vixen." As Kafka knew, as all the great fantastic tales show, you must follow the inexplicable miracle with humdrum realism. Purged of "the disease of being human", the fox lives companionably for a while with her former mate. He has researched "the world of madness" and found in myths of transmogrification one "upsetting" aspect: "an act of will". In time, "he has given up looking for meaning". As should we. Hall slams no doors to interpretation; neither does she shove us through any. A feral whiff of mystery lingers.
Several stories raid the dystopian domains where Hall has foraged ever since The Carhullan Army. In "Theatre 6", the illegality of abortion has cowed medical staff and driven women back into clandestine self-harm. Every emergency life-saving procedure risks the wrath of the "Department for the Protection of Unborn Children". In many jurisdictions, Hall's near-future nightmare is no more than everyday reality. With "Later, His Ghost", she ventures into climate-change apocalypse: an over-familiar genre, but one she scarily refreshes. "Some say the world will end in fire," wrote Robert Frost, "Some say in ice." For Hall, it ends in wind. Constant hurricanes have flattened Britain and pulverised its physical and social architecture: "Whatever had been kept in check by the gulfstream was now able to push back and lash around." As he braves unceasing gales to scavenge in the ruins of Norwich , a survivor recalls lost days of stillness like "a childhood myth". Even in these end-times, Christmas is coming, and he seeks to mark it by gathering stray pages of a favourite play from shattered libraries. It is, of course, The Tempest. "One in Four", with a rogue virus about to cull a quarter of humankind, has a more muted impact – if only because Hall's windblown carnage has shown her terrifying skill with "the end-of-the-world stuff".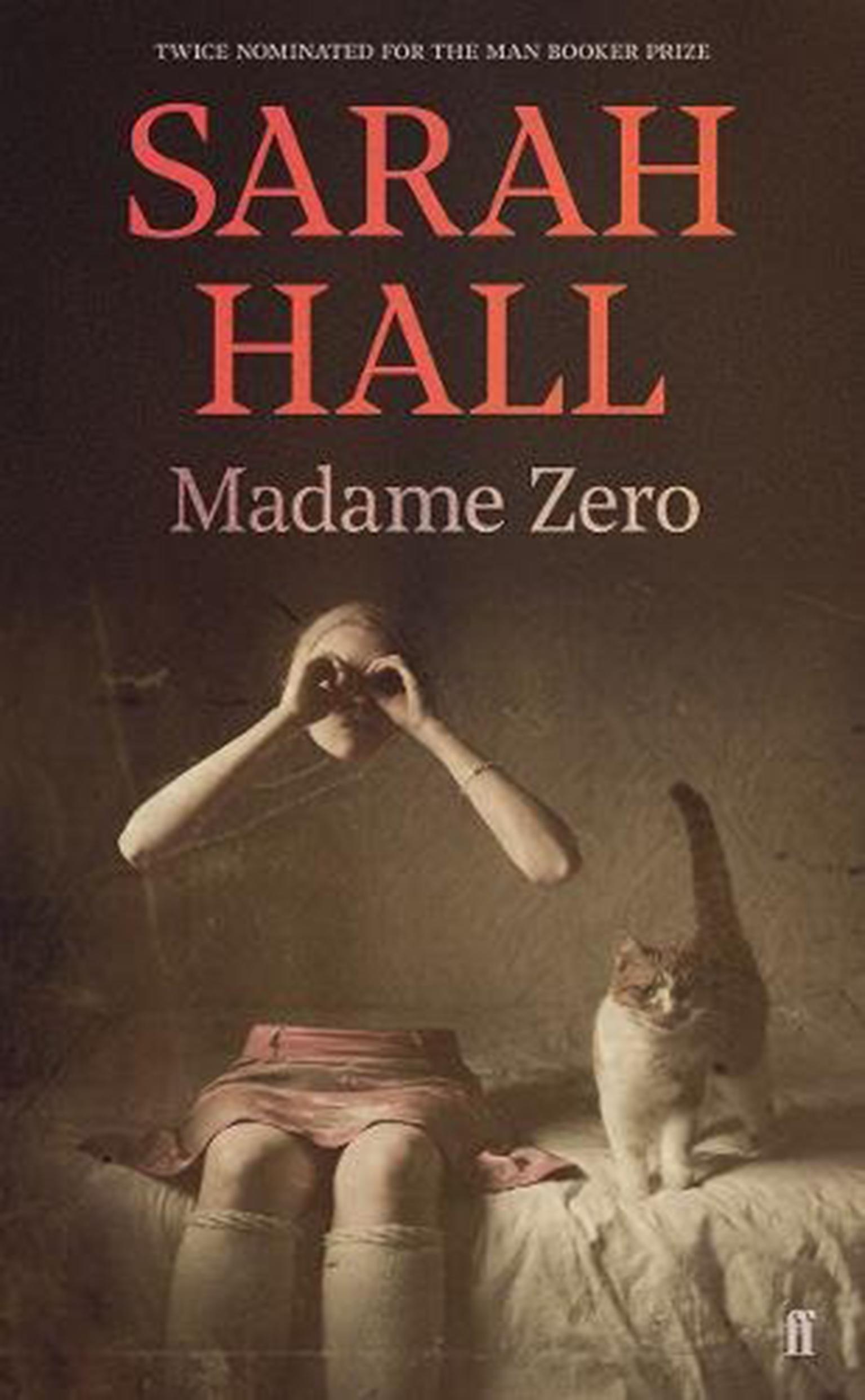 As a close-focus realist, Hall can also unsettle and disturb. With its infant killed by a dog on a tough estate, its booted skinhead bearing tattoos that brand him (according to the narrator's mother) as "beyond civilisation", "Goodnight Nobody" seems to begin as a grim, 1980s-set slice of underclass miserabilism. Hall swiftly moves it in a more fruitful direction. The girl's mother, "Mumm-Ra", feels to her daughter as immortal and dependable as an Egyptian god. But she works in a hospital mortuary, and the story grows into a tender, touching, scrupulously observed study of a child's discovery of separation, absence, loss – and death. "Opposites always created problems," the girl decides, perplexed by the spooky creatures in the children's classic Goodnight Moon – "The opposite of married. The opposite of love. The opposite of alive."
"Evie" closes the volume: a matching bookend to "Mrs Fox" in its invention of a re-wilded heroine. Here, the framework appears more medical than mystical; a question of pathology, rather than mythology. Again, a distraught husband watches as the "private" Evie, so controlled and opaque, mutates into a kind of monster: an insatiable guzzler of junk food whose unchained appetite then takes a sexual turn. As in "Mrs Fox", the want of true love lies somewhere at the root of malaise. Now a whirlwind of untamed desire, Evie progresses from porn to threesomes as the "visceral harmonic" of lust drowns reason and language. The sex becomes "almost shamanic". A sort of orgasmic seizure brings on crisis, hospital procedures, and the medicalisation of erotic mystery. At last, "It had a name." As always, Hall guides us into that wilderness of the heart where the usual names lose all their potency. In these edgelands, where laws of mind or state erode, we need a new language as flinty, yet as fluid, as Hall's own. In "Mrs Fox", the vixen's "remarkable pelt" feels "forged as if in a crucible of ruddy, igneous landscapes". That phrase captures the crackling fire that burns through all these tales.
Madame Zero by Sarah Hall (Faber & Faber, £12.99)