Steve Winwood, Eventim Apollo review - multi-talented performer redesigns his back catalogue |

reviews, news & interviews
Steve Winwood, Eventim Apollo review - multi-talented performer redesigns his back catalogue
Steve Winwood, Eventim Apollo review - multi-talented performer redesigns his back catalogue
Six decades of rock, soul and R&B revisited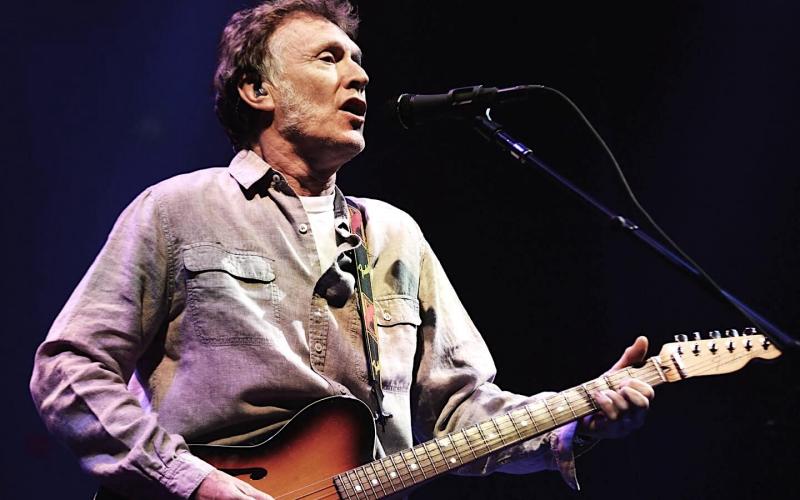 Play us a tune: the eclectic Steve Winwood
The precocious Steve Winwood joined the Spencer Davis Group when he was 14, when the Sixties themselves were still young, and hasn't really stopped ever since.
True, it has been nearly a decade since his last album of new material,
Nine Lives
, but he has toured with Eric Clapton and Tom Petty, pops up at assorted
festivals
and live events, and has put together a highly capable live band that can bend his songs into shapes you might never have thought possible. His voice and abilities on
guitar
and Hammond B3 organ (a wonderfully quaint instrument which looks like a small wardrobe) remain uncannily undimmed.
His current batch of dates takes him around Europe and then to the States, with a set that ranges across his entire career, though not always in a recognisable fashion. For instance, a sizeable chunk of this Hammersmith show was consumed by a version of "Light Up or Leave Me Alone", originally recorded by Winwood's band Traffic in 1971, but here briskly dismembered and used as a platform for multiple solos, from sax to congas to drums. Virtually all that was left of the original was Winwood calling out "I said light up!" in between the instrumental breaks.
Some of the instrumental passages needed vigorous pruning
In his career, Winwood has done everything from pumping R&B to rambling acid reveries to the sleek Eighties funk-pop of Back In the High Life and Roll With It, and he managed to squeeze a bit of everything in here. He opened with the seething groove of "I'm A Man", his 1967 hit with Spencer Davis (and quite possibly the precursor of the Stones' "Sympathy for the Devil"), and then detoured forward four decades to "Fly", from Nine Lives. The brief heyday of Blind Faith was revived via the ever-exquisite "Can't Find My Way Home" and a bluesy blast through "Had To Cry Today", which evolved into a communal jam led by the interweaving guitars of Winwood and Jose Neto. Buddy Miles's "Them Changes" was a blowsy jazz-funk romp.
Winwood's eclectic tastes give the band oodles of scope, in fact possibly a bit too much, since some of the lengthy instrumental passages cried out for some vigorous pruning. Excellent though his musicians are (not least saxophonist Paul Booth, who peeled off fluent solos on soprano, alto and tenor), it often felt as if they were overloading some fairly basic musical structures with far more technical expertise than they could comfortably support. Neto's sharp, staccato guitar style comes from the jazz-fusion end of the spectrum, and doesn't quite fit with the spacey soul and blues dimension of Winwood's work, as was evident in an otherwise imperious run-through of "The Low Spark of High-Heeled Boys".
There were more Traffic-era larks with a funked-up "Pearly Queen" and a powerfully surging "Dear Mr Fantasy", where Winwood ran amok with a Stratocaster, before they rang the curtain down with a tumultuous rampage through "Gimme Some Lovin'" (with added vocals by Winwood's daughter Lilly, who had opened the evening with her own acoustic set). Some more of that old floor-quaking R&B stomp and a little less of the fusion noodling would have been very welcome.
Winwood: Greatest Hits Live is released on 1 September