Reissue CDs Weekly: Shel Talmy |

reviews, news & interviews
Reissue CDs Weekly: Shel Talmy
Reissue CDs Weekly: Shel Talmy
Conscientious collection shows more to the producer than his work with The Kinks and The Who
Shel Talmy (centre), The Who's Keith Moon (left) and Pete Townshend (right) listen to a playback at London's IBC Studios, October 1965
As the producer of the early Kinks and Who, Shel Talmy's status as one of British pop's most important figures is assured. He is, though, American. Despite being integral to the mid-Sixties boom years when the Limeys took over, he was born in Chicago in 1937.
It didn't stop with his two most successful clients. As the new collection Making Time: A Shel Talmy Production more-than amply demonstrates, his ears were always to the ground and the lesser knowns he worked with were as striking as the Top Ten acts. Pitch The First Gear's sandpaper-rough version of "A Certain Girl" against The Kinks at their most hard-hitting and it's clear Talmy was unconcerned with smoothing edges off. The Mickey Finn's "Night Comes Down" is so intense it verges on the psychotic. He also had a knack of identifying raw talent before it found its feet or mainstream favour. The pre-fame figures heard on Making Time include David Bowie, Lemmy and Jimmy Page.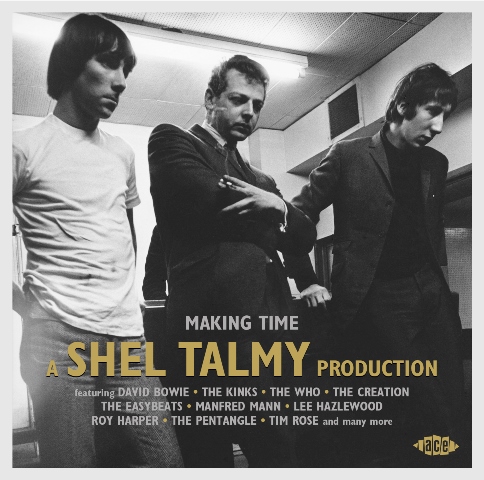 As this illuminating compilation's informed liner notes say, Talmy worked as "a producer-engineer [and despite being independent was] was a team player. He was well versed in all aspects of recording, but when necessary, allowed himself the benefit of others' expertise, be it technical or musical, without losing his artistic focus or ability to maintain full control over the project."
Talmy himself – Making Time is approved by him – notes "I encouraged the 'let it all hang out' guitar solos from Dave Davies, for example. I spent a lot of time with Pete Townshend dealing with sound, and it would be just him. and me in the studio, exploring various ways to capture feedback. Three mics on the amplifier: one close, one about five feet away, and one picking up reverb around the room. I liked echo, but used it sparingly. Instead, I went for thickness, and I went for volume. I wanted my records to be the loudest thing out there. I liked creating edgy product."
In practice, Talmy balanced the envelope-pushing – such as The Kinks' "Tired of Waiting For You" (included here) – against straight pop such as Manfred Mann's "Semi-Detached Suburban Mr James" (also here). But the edgy records tend to be more lauded and collectable than the more orthodox. Even so, his approach to the recording process created a space in which what was being taped was captured at its optimum: its brightest, its most impactful.
His sympathetic approach did not guarantee reaching the top. Last week, Reissue CDs Weekly looked at The Creation, who he worked with throughout their existence. Of them, he says "I was convinced, just as everybody else was, that they were going to be a major superstar band. We were on the verge of it happening but they broke up and, as hard as I tried, I couldn't keep them together."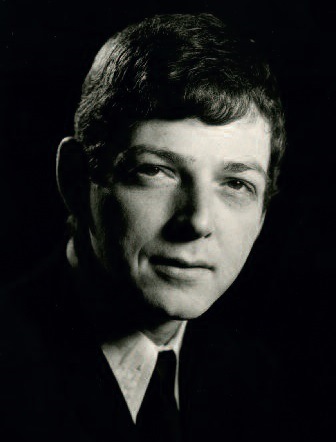 Such frustrations were in the future when Sheldon S Talmy arrived in London from Los Angeles in 1962 with some Lou Rawls and Beach Boys acetates that producer Nik Venet had given him. Although Talmy (pictured left) had been working in studios and as a songwriter (a US-made 1962 Trini Lopez side he wrote is included) , his friend Venet suggested the discs – which Talmy had no hand in – might open doors. They did, and Decca Records' Dick Rowe swiftly gave him assignments the first of which were Doug Sheldon and The Bachelors. When the latter's "Charmaine" became a hit, Talmy correspondingly became a go-to guy. Allowed to stay in the UK as he married a Brit, he began racking up clients – 24 of whom are heard on Making Time.
The Kinks and The Who (with "Anyway, Anyhow, Anywhere") are here. So are pulsing R'n'B ravers The Sneekers, whose take on Talmy's arrangement of "Bald Headed Woman" is wilder than those by The Kinks and The Who. Ben Carruthers & The Deep's 1965 "Jack O' Diamonds" is a throbbing early example of folk-rock – with the emphasis on the latter. From Talmy's own label Planet, Perpetual Langley's "Surrender" is a Brit-soul treat which, at this remove, sounds like a hit even though it was not. Roy Harper's "Aging Raver", recorded in 1967, is an abrasive commentary on the times as the singer-songwriter saw them. There are no clunkers here.
Inevitably, interest is piqued by the previously unheard version of Davy Jones' (ie David Bowie) "You've Got a Habit of Leaving" with its way wilder guitar break than what was issued. Talmy's archives have been scoured. There is an alternate, shelved version of The Easybeats' "Lisa". The Rockin' Vickers will also attract attention. Their guitarist – who tosses off brutal fuzz-tone guitar lines on 1966's "I Don't Need Your Kind" – was then known as Ian Willis. He later took up bass and became Lemmy.
The well thought out, diligent and sharply designed Making Time: A Shel Talmy Production is a joy from beginning to end. Anyone with the slightest interest in British Sixties pop needs this.
Next week: Hoyt Axton's baroque makeover of country music
I wanted my records to be the loudest thing out there. I liked creating edgy product
Explore topics
Share this article