Reissue CDs Weekly: The Creation |

reviews, news & interviews
Reissue CDs Weekly: The Creation
Reissue CDs Weekly: The Creation
The important Sixties band is the subject of two new but quite different reissues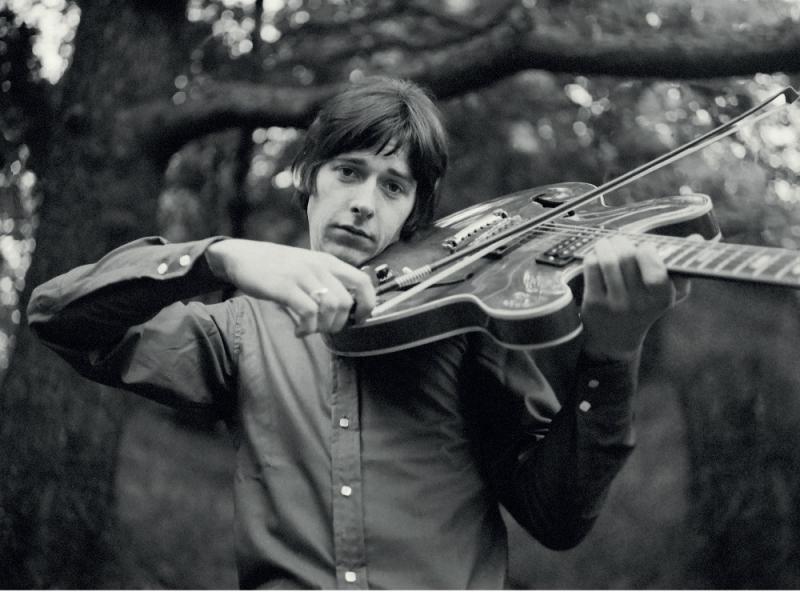 The Creation's Eddie Phillips: a unique guitarist
"Electronic music, feedback, imaginative identification with colours and art and unique sounds is our art-from. We feel we are contributing to the new 'total sound culture.' This culture will take its place in the world just as the Renaissance and Picasso's blue period has."
The September 1966 press release accompanying The Creation's second single "Painter Man" wasn't shy. Its front page declared "We see our music as colours – it's purple with red flashes." If all that weren't enough, the quote was attributed to Creation 1 v ii, as if the bible was being quoted.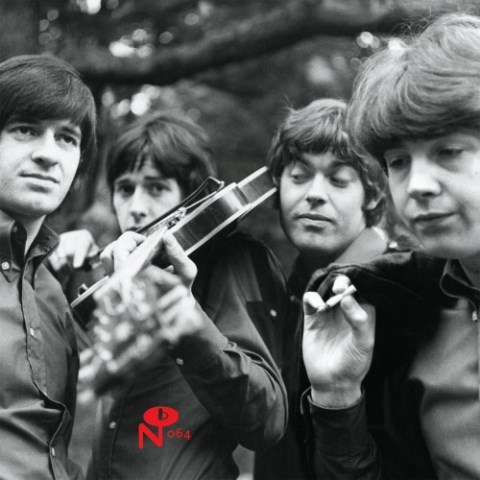 Just as the band's name was believer-baitingly audacious, the PR puff was bold. Yet The Creation's music was worth the hyperbole. Recordings like "Making Time", "Painter Man", "Nightmares", "If I Stay Too Long", "Life is Just Beginning", "How Does it Feel to Feel" and "Through my Eyes" stand as amongst the best, most impactful and innovative issued by any British band in the second half of the 1960s. Nonetheless, in their home country The Creation released just five singles. Even so, they resonated. The early Sex Pistols covered "Life is Just Beginning" and Alan McGee named his band Biff Bang Pow after one of their B-sides and borrowed their name for Creation, his label.
The Creation were initially signed to Kinks and Who producer Shel Talmy's Planet label. Throughout their career, he did the same job for them: from 1964, when they had a slightly different line-up and traded as The Mark Four, to when they fell apart after a final live show in April 1968. They were, after The Who and Small Faces, British mod's most important band. Their original songs were great and in Eddie Phillips they had a unique guitarist: he was playing with a violin bow before Jimmy Page and had consummate skill with controlling feedback. Their sound evolved: from hard-edged debut single "Making Time" through the dark, churning psychedelia of "Nightmares" and "Through my Eyes". There were line-up changes: a final version of The Creation featured future Faces and Rolling Stones member Ron Wood in place of Phillips. But throughout, they made fabulous records.
Naturally, any diligent Creation reissue is welcome. Now, two have arrived in tandem. The reason for the seeming overkill is the first digital transfer from their master tapes to be undertaken since the early 1990s. Action Painting is a two-CD set in a slipcase from America's Numero label (pictured above). Creation Theory is a four-CD/one-DVD set issued by Britain's Edsel label (pictured below). Both releases are casebound packages with the discs inside the covers of the hardback books. For Action Painting, each disc is within a card sleeve. With Creation Theory, the discs are fixed into plastic trays and very hard to free from the fiddly clamps holding them into place.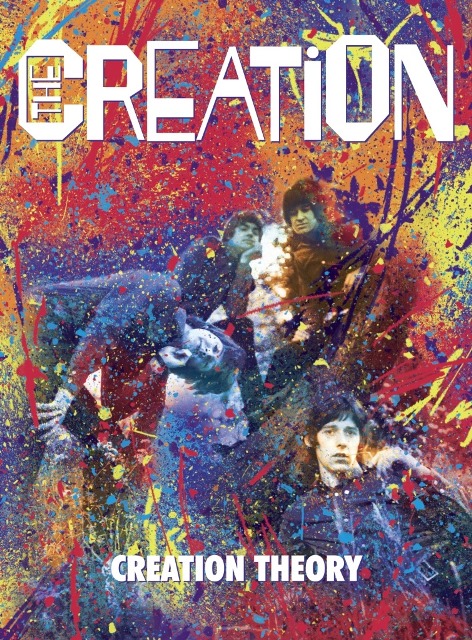 As The Creation issued only 19 tracks while extant (they were popular in Germany and much of what came out there never hit Britain's shops) and their precursor outfit The Mark Four released eight sides, it's obvious both new releases go beyond what was originally on sale. Unreleased tracks (including those heard on previous compilations) are supplemented with mind-blowing and authentically Sixties-sounding new stereo mixes, made from the original multi-track tapes. While this might be enough to fill Creation Theory's first two discs, it does not explain what is on the rest of the set. In the event, parts of the DVD excepted, the release is bulked out with inessential after-the-fact material.
The Mark Four reformed for a live show in 1985. A reconfigured Creation then came along in 1987: Creation Records issued their rocky Power Surge album in 1996. Discs three and four of Creation Theory collect live Mark Four tracks from 1985 (first issued on an EP), a then-unreleased Creation reunion album from 1987 (first issued in 2004), the Power Surge album and three tracks recorded by Phillips (drawn from his 1990 and 2011 solo albums). Diehard completists might want this material but it is the Sixties recordings which matter and are what will always be returned to.
Both sets include tracks by The Mark Four. Creation Theory compiles the eight sides from their four singles. Action Painting collects only the four tracks from the second two: the aural evidence for Mark Four as the nascent Creation. The earlier two singles' straight soul covers and version of "Rock Around the Clock" are OK mod-beat fare, but don't prick the ears up or point to the near future.
When it gets to the meat – The Creation's Sixties recordings – both sets include everything issued at the time and what appeared on subsequent reissues, such as the originally unreleased "I am the Walker", "Ostrich Man" and "Sweet Helen". The new Talmy approved stereo mixes by Grammy nominated archive and reissue expert Alec Palao are included on both sets (he also undertook the new tape-to-digital transfers). However, a new stereo version of "Sylvette" is unique to Action Painting.
Curiously, Talmy was involved in the mastering of Action Painting but not that of Creation Theory. Consequently, even though each release draws from the same new digital sources, there are sonic differences between the two packages. Creation Theory is mastered to lower baseline levels than Action Painting which makes for a greater dynamic range and a resultant slight thinning of the overall sound.
Action Painting, however, is punchier and more accurately reflects how these recordings sounded as they were issued in the Sixties: pushing the levels up creates a form of compression – akin to the type of EQ adjustments made as records were mastered. Each release sounds great – better than ever – but Action Painting is more faithful to how the band sounded on record five decades ago.
There are also differences in the packaging and annotation. Creation Theory has very busy design and a single essay telling the story with as much emphasis on the reunions as the Sixties. Action Painting's book has a crisp, precise layout and divides its text into two parts: the first on the story of the band, the second a fascinating session-by-session discussion of the recordings by Palao drawing on what he learnt from dealing with the master tapes.
For Action Painting, Talmy's archive has provided photos which have never been seen before. There are also nice full-page illustrations of all the band's international releases and reproductions of ephemera including the press release quoted above and pictured above left. As well as being more visually interesting than Creation Theory, Action Painting says things which have never been said before – studio logs and master tapes are reproduced – and is therefore the more collector-focussed release of the two.
Creation Theory, though, includes a DVD. Action Painting does not. Included are murky (visually and sonically) analogue recordings of two reunion shows from 1993 and 1995 and a current-day interview with Phillips. The major focus of interest on the DVD is two magnificent 1966 and 1967 live appearances on German TV.
Though mystifying as to why these two quite different releases have come along at the same time, the music The Creation made in the Sixties is essential. The choice of which to go for will be based on price and ease of availability.
Next week: much more on Shel Talmy
The Creation resonated: the early Sex Pistols covered their 'Life is Just Beginning'
Explore topics
Share this article