Partenope, English National Opera |

reviews, news & interviews
Partenope, English National Opera
Partenope, English National Opera
Everyone in this Handel revival makes froth seem stylish and effortless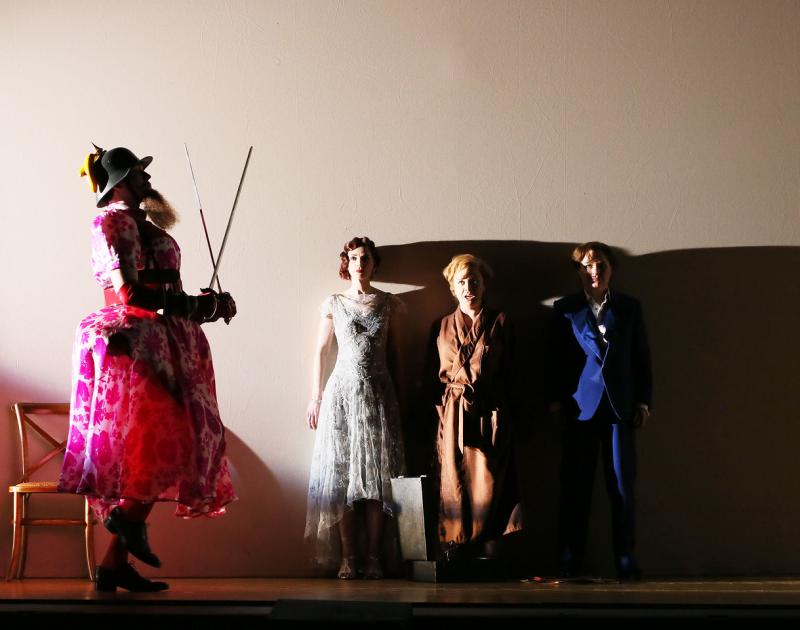 Matthew Durkan, Sarah Tynan, Stephanie Windsor-Lewis and Patricia Bardon in Act 3 of 'Partenope'
It's time again for surrealist charades at the nothing-doing mansion. Christopher Alden's Handel is back at ENO, making inconsequentiality seem wondrous.
Christian Curnyn's conducting sets the tone, with orchestral playing as light as air, and a new cast – with one singer from the previous set switching roles – conceals its art behind what seems like the easiest and most organic of singing and acting.
What a relief it is after aimless shenanigans over at the Royal Opera to return to a production that's so sure- (and light-) footed. No one should grumble about the frivolous setting when Handel's cod-mythological pretext, the conflict between Neapolitan founder-queen Parthenope and her loving enemy Emilio, Prince of Cumae, is entirely at the service of an amorous tangle which stretches itself out, with little plot-interest, over three nominally long acts. Amanda Holden's witty translation keeps the battle references, but is full of spiffing 1920s colloquialisms.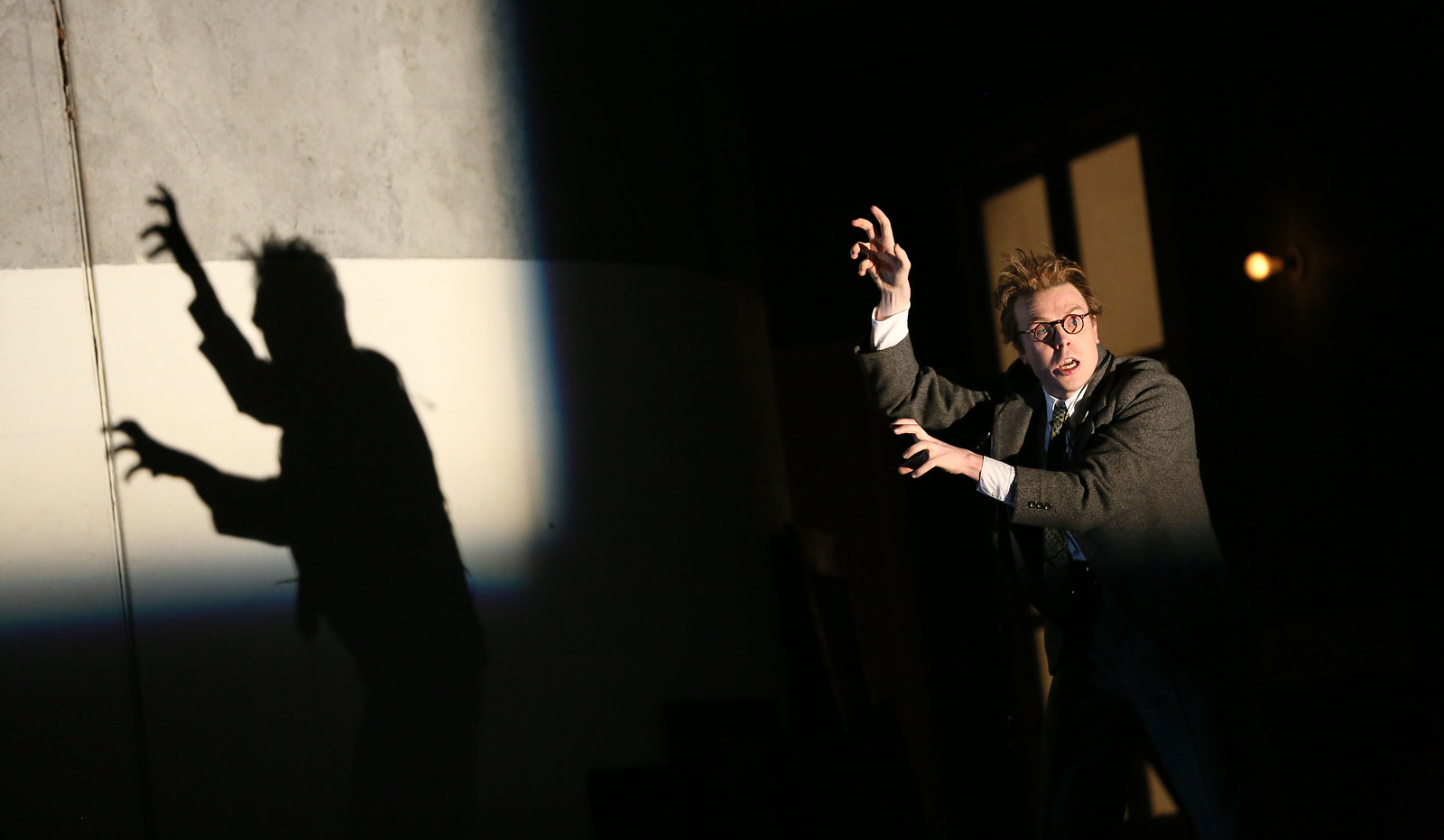 What better location for this bagatelle than an absurdist house party, manipulated by Emilio as Man Ray? In which role a late replacement for tenor Robert Murray, house singer Rupert Charlesworth (pictured above in Nosferatu mode), absolutely dazzles with a firm, full voice offering impressive agility and footwork to match. Not quite so sure about his last manifestation as a camp guru, but that suggests there's room for a Mapp and Lucia-style Handel production if there hasn't already been one (for those of you who remember the "Indian visitor" to Tilling).
You might argue that there are a couple of shimmies too many, but the technique of evolving business over an infinite number of da capo arias has been a challenge since Nicholas Hytner first did it in the now-legendary ENO Xerxes. Christopher's brother David Alden made it all a bit heavy-hearted in his Ariodante; Robert Carsen's Semele was a vision, David McVicar pulled it off at even greater length than this in a delicious Agrippina. Nobody in this cast falls short of the impressive physical demands. As one of Partenope's three suitors, the foppish Armindo, counter-tenor James Laing tumbles down the gorgeous white spiral staircase and hangs from it while singing with spot-on accuracy (pictured below). Later he's asked to execute a double act with a spotlight, which he does with aplomb.
The three bristling arias which power the first half of Act Two all have star turns, revue-style, crowned by Parthenope's cabaret act with top hat and chair. Sarah Tynan (pictured below) is consummate, and ravishing to behold in her outer-act 1920s couture, even if some of her subtleties would carry better in a smaller house like Glyndebourne (or the original Garsington, where the goings-on of Lady Ottoline Morrell and Lytton Strachey seem to be suggested by Tynan and game Matthew Durkan as her effete sidekick Ormonte). And the scene where she's asked to light a fire in an old stove to parallel the flames of Cupid she's singing about and settles down to sleep beside it is the one point where you feel the action is a tad contrived.
If there's real emotion to be found here, it comes in Act Three with the big aria and "sleep" number of suitor Arsace, in which the lustrous contralto of the ever-dependable Patricia Bardon comes to the fore. First time round, she played Arsace's lover Rosmira, disguised as yet another androgynous gentleman in pursuit of the man she loves. That role is now taken by Stephanie Windsor-Lewis, who fits into the ensemble as well as anyone.
True, there are always times when those of us who are never going to be hardcore Handelians find our thoughts elsewhere – my companion pointed out that his original audience would have expected to chatter through whole chunks. But Alden and his team always pull us back into focus, hugely assisted by the superb sets of Andrew Lieberman, costumes by Jon Morrell and chameleonic lighting from Adam Silverman, revived here by Kevin Sleep (much-missed Claire Glaskin's nimble movement is resurrected by Elaine Brown). Whether deliciously inconsequential Handel is your glass of champagne or not, this is that rare thing in the opera house, the total work of art.
A fresh cast conceals its art behind what seems like the easiest and most organic of singing and acting
rating
Explore topics
Share this article