Classical CDs Weekly: Telemann, Alban Gerhardt, Wiener Symphoniker |

reviews, news & interviews
Classical CDs Weekly: Telemann, Alban Gerhardt, Wiener Symphoniker
Classical CDs Weekly: Telemann, Alban Gerhardt, Wiener Symphoniker
Deconstructed baroque fantasias, Austrians letting their hair down, and the only disc of short cello pieces you'll ever need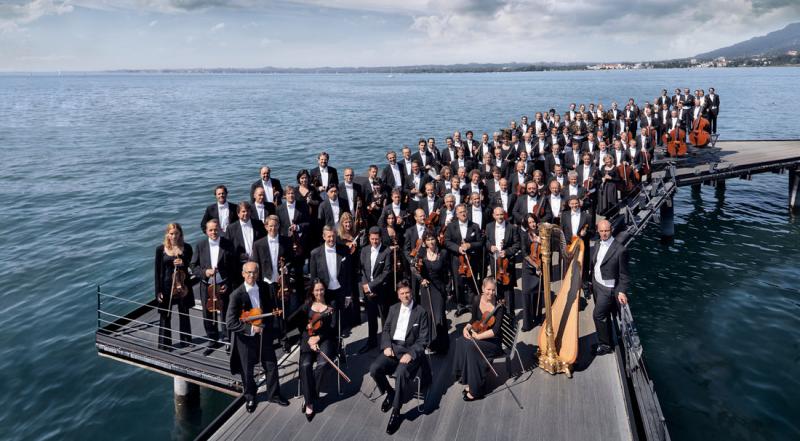 The Wiener Symphoniker, al fresco
Telemann Fantasias for solo violin Aisha Orazbayeva (violin) (Prah Recordings)
Telemann, too readily dismissed as a plodding hack, gets a radical makeover here; the tracklisting makes it seem as if Aisha Orazbayeva is giving us six of the composer's solo violin fantasias. Almost; the music's all there in essence, though sometimes "in versions marked by the distortion and fragmentation of the material through the use of contemporary violin techniques." The acoustic of a rural Suffolk church also plays a key role, the album's opening track being a three-minute slice of soothing background noise. This is a disconcerting, though enjoyable listening experience, Orazbayeva's bold, gutsy playing riveting when she gives us Telemann unadulterated.
There's a superb performance of the Tenth sonata's central Largo, the impact deliberately undermined by a savage, scratchy deconstruction of the last movement. The opening of No. 6 is little more than a series of breathy squeaks, followed by several terrifying minutes where you fear for the violin's very survival. This would have worked brilliantly as a DVD: you're curious to see exactly how these sounds are made. Amazingly, Orazbayeva's interpolations do work, the special effects invariably handled in a very musical manner. It's prompted me to be to investigate Telemann's originals. A curio, but a fascinating one.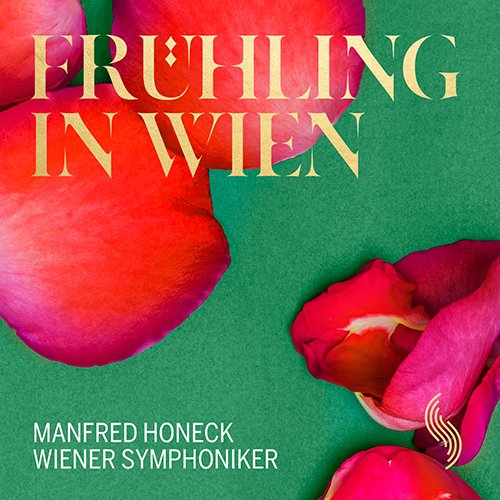 Frühling in Wien Wiener Symphoniker/Manfred Honeck (Wiener Symphoniker)
Here's Pittsburgh's Manfred Honeck on home turf. He programmes an entertaining selection of familiar and obscure Viennese classics, a musical schlep from rural Austria to its capital. Honeck was a violinist in the Vienna Philharmonic for many years so you'd expect him to know his stuff, and it's tempting to think that the Wiener Symphoniker makes an even more idiomatically authentic sound than its local rival. There are some delicious things here: literally so in the case of three extracts from Richard Strauss's neglected 1924 ballet Whipped Cream, a rare flop owing to its extravagant subject matter being out of step with post-war austerity. I'd happily pay to watch a ballet about confectionery behaving badly, and the numbers selected by Honeck are ravishing. Especially a sublime Nocturne, which is the best bit of Strauss you'll never have heard.
Other rarities include amenable dances by Max Schönherr and Carl Michael Ziehrer; the former's waltz Weana Mad'in (Viennese Girls) has one of its tunes whistled by the players, to a lilting harp accompaniment. Suppé's Overture to Poet and Peasant really should be exhumed more often, this performance including a melting cello solo. And there's the rustic scherzo from Beethoven's Symphony No. 6, replete with fruity Viennese horns and perky wind solos. All enormous fun, and a guaranteed feelgood disc.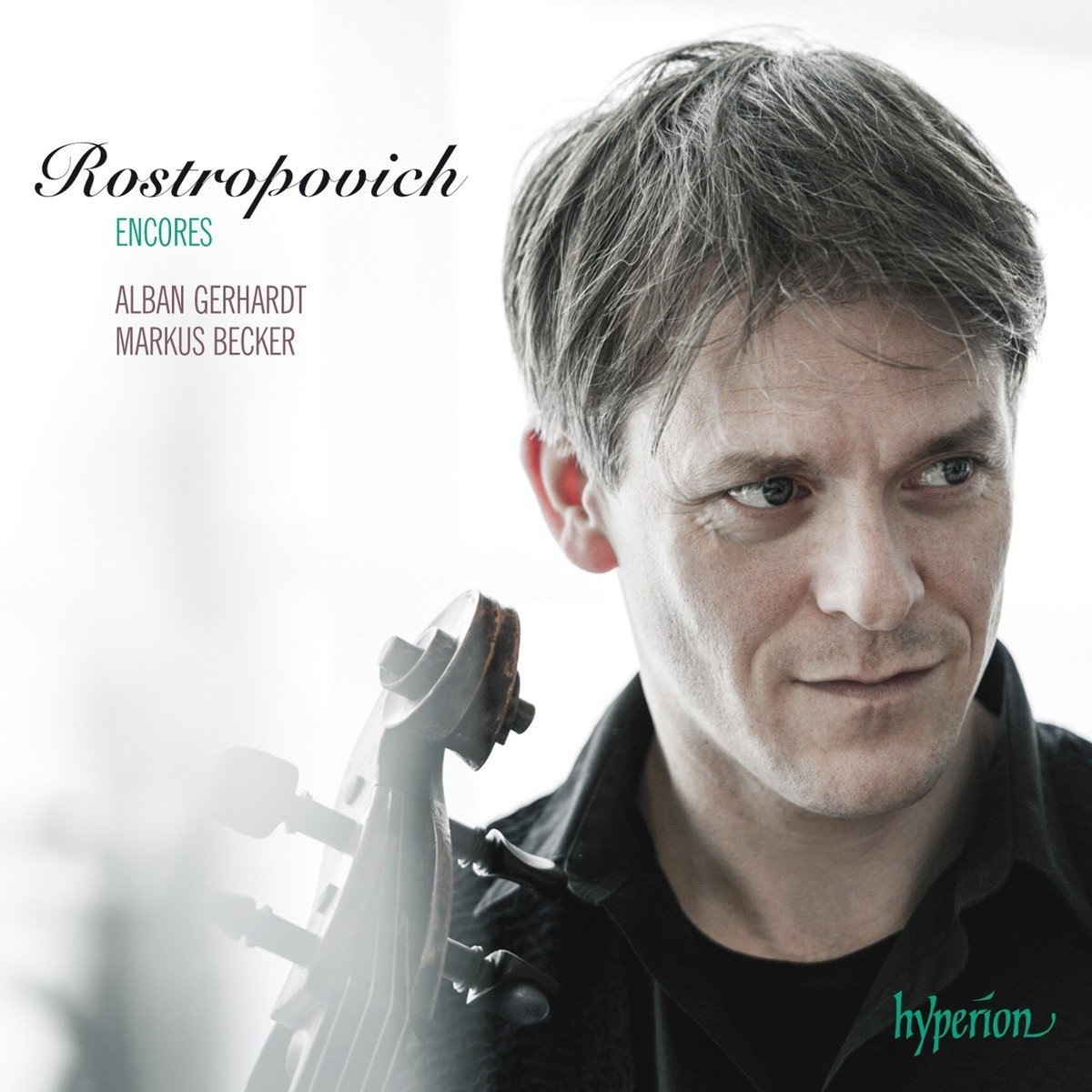 Rostropovich Encores Alban Gerhardt (cello), Markus Becker (piano) (Hyperion)
Alban Gerhardt's sleeve note intro recalls how he played for Rostropovich as a starstruck 11-year-old, who told him that he'd no business playing Haydn's difficult cello concerto in C: "I was heartbroken, but decided there and then that I wanted to prove him wrong." Though Rostropovich did later present Gerhardt with a copy of the cadenzas composed for his Haydn performances by Britten. Gerhardt's anthology is a sweet way of repaying the gift, a collection of 18 short encores, many of them not readily accessible or in print. The mercurial Gerhardt doesn't set out to ape Rostropovich's big-boned, effusive playing style, but admits to playing several numbers a touch more slowly, to add a touch of "true Russian soul". Tracks like Rachmaninov's Vocalise are sublime, though the most effective of the smoochy Russian tracks is the Adagio from Prokofiev's Cinderella, and Gerhardt throws in a ravishing account of the Pas de Deux from Stravinsky's The Fairy's Kiss. I'd not previously heard Piatigorsky's transcription of Scriabin's Étude in B flat minor, or a youthful Oriental Dance by Rachmaninov. They're both gorgeous.
In fact, this is worth buying purely as a collection of killer tunes. Ravel's Pièce en forme de habanera is terrific with cello standing in for bass voice, as is Debussy's Clair de Lune. There's more from Prokofiev and Stravinsky: the March from the former's Love of Three Oranges is two minutes of sheer perfection, a louche, witty strut. Rostropovich's own Humoresque, audibly based on David Popper's Elfentanz, opens the disc; an exuberant, spiky two-minute molto perpetuo with a wonderful piano part, gamely played by Markus Becker. Rostropovich's unaccompanied Moderato ends proceedings, a soulful, witty waltz. Enormous fun: a disc for cellophiles and cellophobes alike. Excellent sound, and good notes, too.
I'd happily pay to watch a ballet about badly behaved confectionary
Explore topics
Share this article