Bruce Springsteen: In His Own Words, Channel 4 |

reviews, news & interviews
Bruce Springsteen: In His Own Words, Channel 4
Bruce Springsteen: In His Own Words, Channel 4
Bio-doc that revealed The Boss's creative influences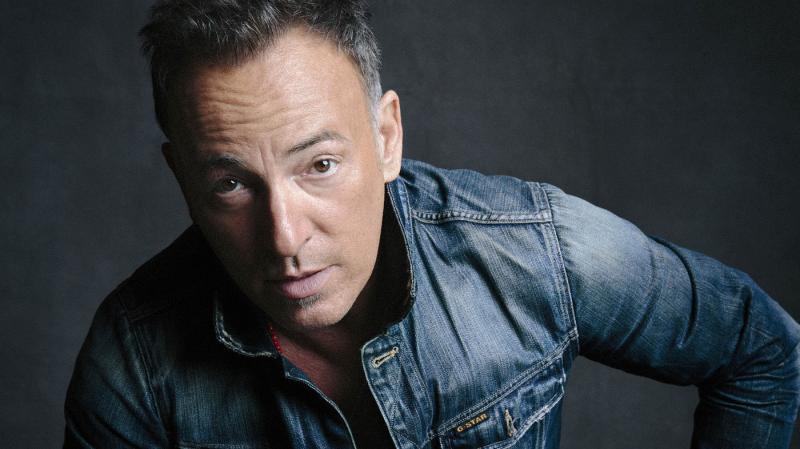 Bruce Springsteen spoke movingly about his long-lasting friendships with members of the E Street Band
A 90-minute biographical documentary about Bruce Springsteen, you may think, is for Springsteen fans only.
But really anyone who is interested in fame, friendship, family relationships and the creative process will have enjoyed this – a revealing mix of personal testimony, The Boss reading from his recently released autobiography of the same title, Springsteen family home movies, and rarely seen footage of his early career.
For music fans, the most interesting section was where Springsteen talked about his influences – they are wide and varied, and have a noticeably large number of British bands, including the Animals, The Beatles, the Rolling Stones and The Who. But the moment he discovered music was seeing Elvis's appearance on The Ed Sullivan Show in 1956, just before his seventh birthday. It electrified him – "A human atom has just split the world in two," as he described the moment.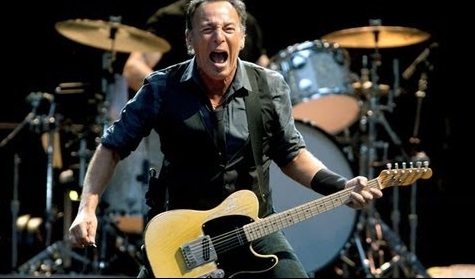 Springsteen was given a guitar shortly afterwards but wasn't keen on learning how to play; a little while later, however, he found that just strumming it in his back garden in front of his friends introduced him to the pleasure of performing before an audience: "I had no ability to play at all. But I did enjoy banging the hell out of it. And that's when I smelled blood for the first time."
There were several nicely revelatory and modest reflections like that; Springsteen knew he wasn't the best guitarist or singer around when he started performing professionally, so he worked out what would be his USP. He found it in writing songs about "the uniqueness of my localisation" – reflections on blue-collar life in the small New Jersey town he grew up in, a world that had previously not fired the imagination of other songwriters, but which paved the way for so many after him.
Springsteen had an interesting tale to tell, and he did it with a canny wit
His exuberant first album, Greetings From Asbury Park, N.J. (released in 1973) is "full of fun", but its successor The Wild, the Innocent and the E Street Shuffle (also 1973) was far grittier, filled with songs about skewed love, the romantic appeal of gangs for young men and the reality of working-class lives. Few artists have that range, and the appeal for fans, Springsteen concluded, is because whatever else it may have, his work has "positivity" – as anybody who has ever attended one of his life-affirming gigs will attest, and perhaps one reason why he has sold more than 160 million albums worldwide.
The sections of the film about friendship and his father were the most poignant. Springsteen described the love he feels for the members of E Street Band (Stevie van Zandt is his "brother from another mother") and said the main reason for writing his autobiography was because he feared he was being unfair to his father in his songs.
His relationship with his father has been a deep well to draw on for Springsteen, and here we got to hear – for the first time in such detail – just why it was so tricky. The family was close but there were problems, mostly caused by his father's depression and his need to exert control over those around him. Springsteen admits he was favoured by his paternal grandmother (with whom they lived); she had lost her five-year-old daughter in a road accident and Springsteen can now see that he, the first grandchild, became a sort-of replacement child, and the natural order of things had been shaken up.
Nigel Cole's film was absorbing – even if the rapid cutting from interview to home movie to footage of the band was occasionally distracting – but Springsteen had an interesting tale to tell, and he did it with a canny wit. At the age of 67 he shows no signs of slowing down – he's about to tour Australia and New Zealand – and long may it be so.
His relationship with his father has been a deep well to draw on for Springsteen
rating
Share this article