CD: Craig David - Following My Intuition |

reviews, news & interviews
CD: Craig David - Following My Intuition
CD: Craig David - Following My Intuition
The ultimate re-re-wind for the Miami-fied UK garage behemoth
Wednesday, 28 September 2016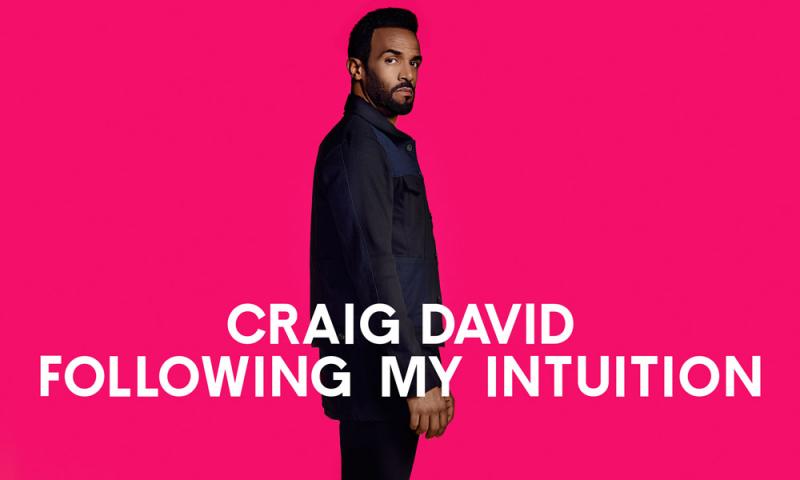 Now surely beyond the bounds of satire?
Craig David's comeback has been astonishing. Partly this is due to the reason his career stalled in the first place. Lampooning him was, famously, the core element of Channel 4 comedy show Bo' Selecta!. That programme and his career wound down around the same time. Little did anyone realise that the affectionate memories of a generation who quoted Bo' Selecta! in the school playground would eventually combine - in a very 21st century entanglement of irony and real enjoyment - with interest from longer-in-the-tooth millennial garage fans. Together, they were champing at the bit to welcome him back.
David was ready too. He'd slowly built up interest from his party base in Miami, and returned, muscled and Americanised, to the UK festival circuit. Last year he had his first Top 10 hit since 2007 with the cheerfully nostalgic UK garage banger "When the Bassline Drops", featuring the grime MC Big Narstie. It opens his new album and is the best thing on it. David's quavering voice, running wildly up and down the register, was always divisive, easy to mock, but there's no denying he's applied it on Following My Intuition to a gamut of chart-pop dance styles, appropriately lathered with retro 2-step garage tics.
The only thing left to admire is Craig David's undeniable chutzpah
However, his lyrical propensity for "romance" has the emotional development of a 14-year-old. It's plastered all over the hit "Nothing Like This", produced by Bristolian house duo Blonde, as well as one-night-stand drama "Like a Fan", pregnancy drama "Couldn't Be Mine" ("You were talking to my mate/Same time you were messaging me"), and "16", the latter even featuring proprietorial parents sniffing about. There are more in a similar vein.
Occasionally it sounds as if it's going to be OK, in a Rudimental sort of way, like the Shy FX-produced pop drum & bass of "Don't Go" or the initially interesting "Louder Than Words", which starts as spaghetti western Mariachi but blooms into a hideous power ballad. More typical is "Ain't Giving Up", a tropical house monstrosity created in league with Sigala, candy-vomiting don of suburban high street Saturday nights. Thus, in the end, the only thing left to admire is Craig David's undeniable chutzpah.
His lyrical propensity for 'romance' has the emotional development of a 14-year-old
rating
Share this article