CD: Lukas Graham - Lukas Graham |

reviews, news & interviews
CD: Lukas Graham - Lukas Graham
CD: Lukas Graham - Lukas Graham
Danish pop sensation's UK debut album faces up to bereavement with mixed results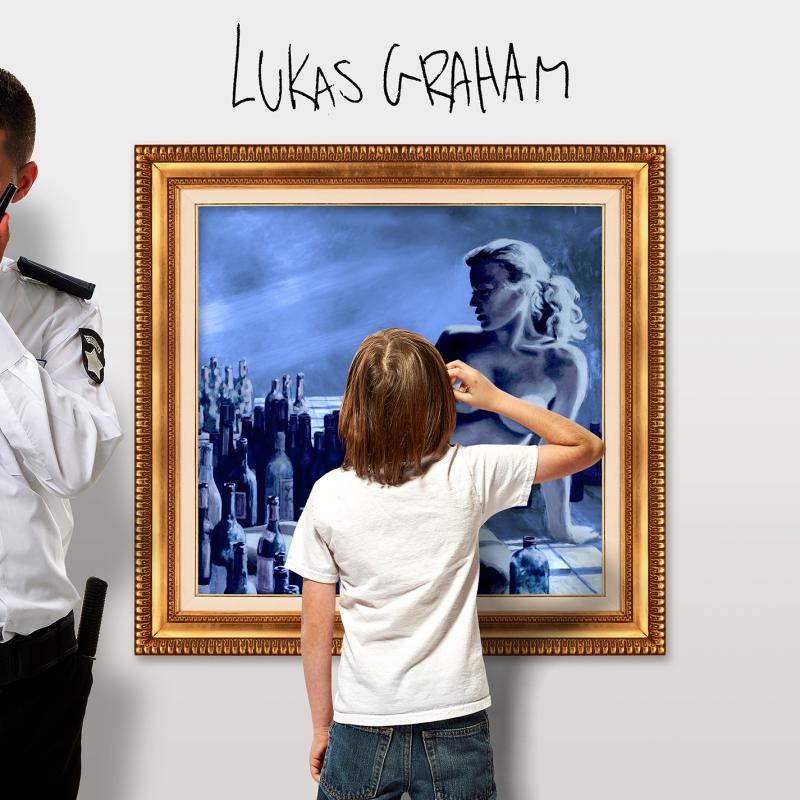 Young Lukas dreams of future lap-dances
"7 Years" is one of the biggest hits of 2016, spending five weeks at the top of the UK charts, with plays on streaming sites running into the hundreds of millions. It's by 27 year old Danish singer-songwriter and former successful child actor Lukas Graham Forchammer and his eponymous band. They have been pop stars in their homeland for half a decade and this album – now boosted with a couple of previous Danish hits – was a chart-topper there last year. The appeal, it seems, is Forchammer's guileless lyrical honesty, backed with a Clearasil-spotless, squeaky clean stadium pop pitched somewhere between Mika, Sia and Supertramp.
There is, indeed, something refreshing about Forchammer's way with words. He doesn't deal in opaque post-Coldplay platitudes. Lines such as "Did my granddaddy know he taught me what a poem was / How you can use a sentence or just a simple pause" (from "Happy Home") have a gauche charm. The whole album is underpinned by multiple references to the loss of Forchammer's dad, who died aged 61, grounding it in the reality of his life. Clearly, no-one wishes bereavement on anyone, but, as with Mike & the Mechanics' dire hardy perennial "The Living Years", a sincere response does not, in and of itself, make for great music.
Like a bad Spielberg film, Lukas Graham renders emotion mawkish and sentimental. For sure, it's ostensibly unaffected and artless, but it also has no depth or resonance. Much of it – notably "Take the World by Storm" - is smeared in the current trend for bombastic self-empowerment, à la Rachel Platten's nauseating "Fight Song". "Drunk in the Morning" is astutely calibrated pop, but there are more in the vein of the yacht-rockin' "Don't You Worry 'bout Me", the bromance power-ballad "Better Than Yourself (Criminal Mind Pt 2)" and the full-on Foreigner-style power-ballad "What Happened to be Perfect". And Forchammer's ode to losing his virginity in a back-room private lap-dance, "Strip No More", places him firmly in the world of the jock rather than the sensitive poet. It's a catchy debut album, very now, and the autobiographical aspect will likely prove irresistible, but its open-heartedness and Maroon 5 bounce have a shiny plasticity that carries no real weight.
Guileless lyrical honesty, backed with a Clearasil-spotless, squeaky clean stadium pop
rating
Share this article