The Railway Children, King's Cross Theatre |

reviews, news & interviews
The Railway Children, King's Cross Theatre
The Railway Children, King's Cross Theatre
There's plenty to delight youngsters in this spirited slice of family entertainment
Saturday, 17 January 2015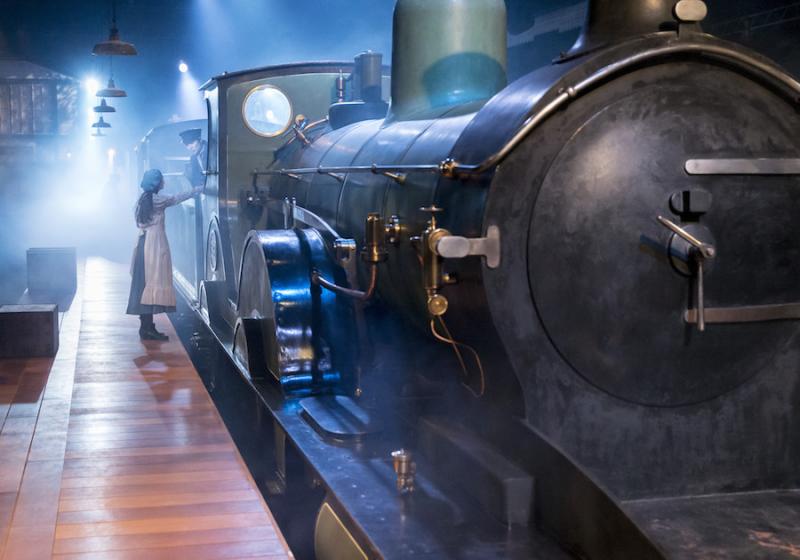 All aboard: the real star of 'The Railway Children' is its 19th-century steam locomotive
Disillusioned with our modern world? Why not journey back into an idyllic past, when trains were benign, anthropomorphic creatures rather than sources of commuter angst, red petticoats held life-saving powers, and it was perfectly all right for children to accept sweets from a stranger.
That's not to say Mike Kenny's crisp adaptation of Edith Nesbit's 1906 novel is devoid of contemporary resonance; the tale of a refugee writer persecuted for daring to question the ruling regime is almost uncomfortably topical. This Edwardian story also carries a timely defence of the Welfare State, with an emphasis on helping your fellow man rather than letting the most needy slip through the cracks. In Nesbit's liberal utopia, no good deed goes unrewarded.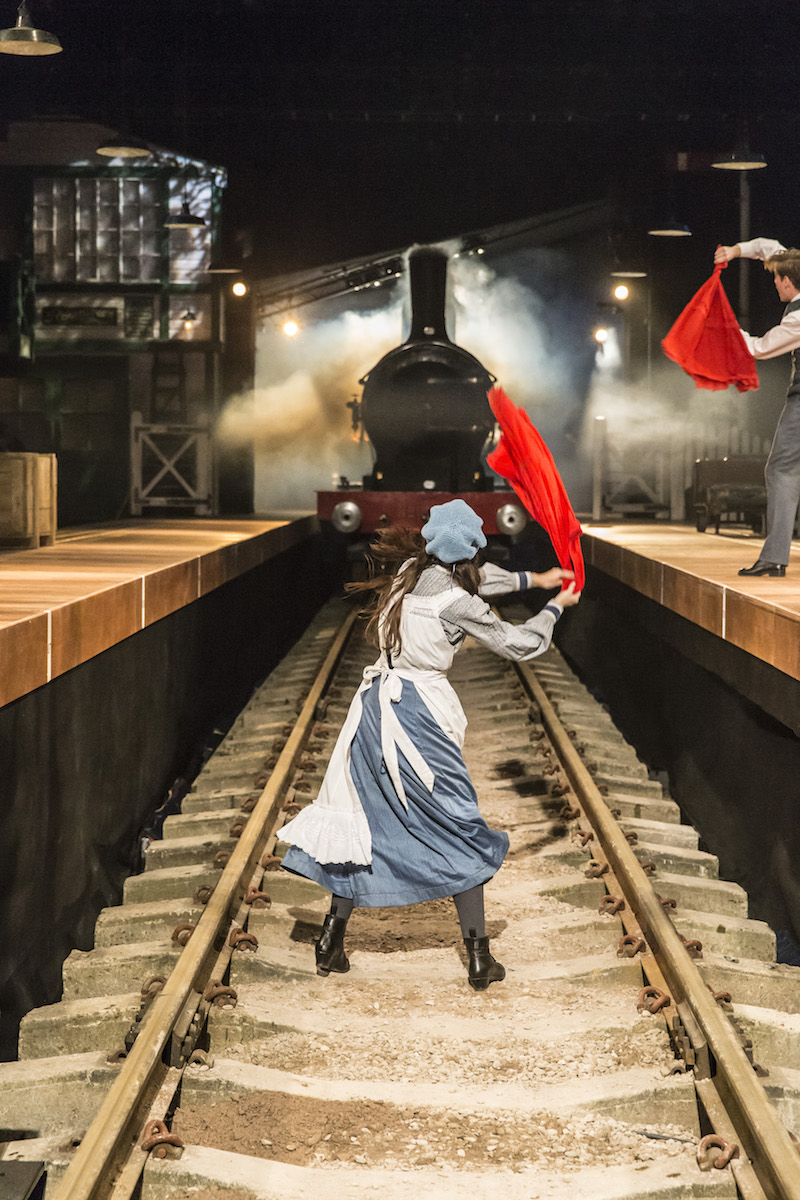 This site-specific (but well-travelled) show chugged into York's National Railway Museum in 2008, and then made several stops at Waterloo's disused Eurostar terminal. Now, it has its own purpose-built 1,000-seat venue at King's Cross, which, while visually spectacular, does little to protect you from the Arctic blasts (wear layers). Damian Cruden's bustling traverse production effectively immerses us in the world of the railway children, who narrate their tale in a conceit veering between arch and cloying. The use of adult actors, which sacrifices some authenticity, does supply poignant underpinning of the children's loss of innocence.
The comfortable upper-class existence of Bobbie (Serena Manteghi, pictured right), Peter (Jack Hardwick) and Phyllis (Louise Calf) is rudely interrupted by the disappearance of their beloved father (Andrew Loudon), imprisoned on suspicion of selling state secrets. Struggling financially, their stoic mother (Caroline Harker) moves them to the countryside, heralding some sterling fish-out-of-water comedy as the posh urbanites are landed in the wilds of Yorkshire.
Kenny is unable to disguise the episodic nature of Nesbit's narrative, although its restlessness may match youngsters' attention spans. Some vignettes work better than others, the darker passages lacking the space to leave a lingering impact before they're shuttled off with a cheery puff of steam. The blessing of Cruden's fluid express staging, which ties together disparate threads through its ever-present tracks, can also be a curse.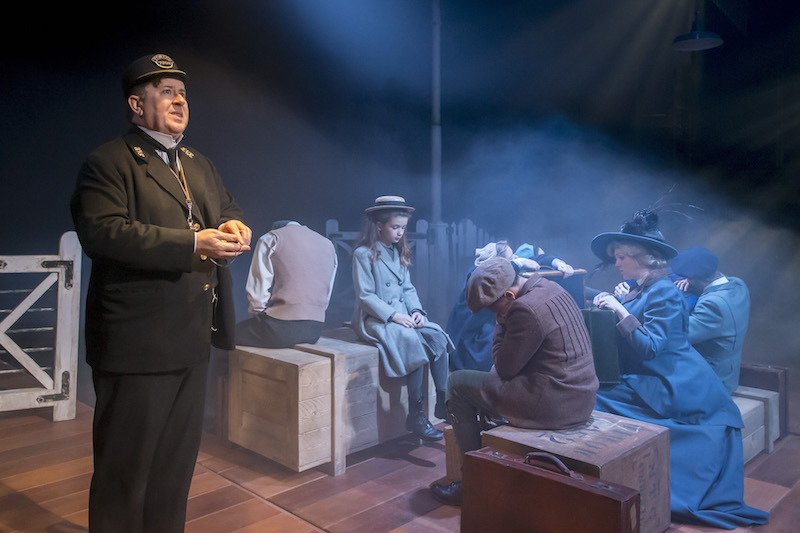 Strong supporting performances add depth: Downton's Jeremy Swift (pictured left) is memorable as stationmaster Perks, switching from avuncular to savage when the well-meaning children dent his pride; Harker's matriarch is both stately and compassionate; Loudon gives a wry reading of the perennially underpaid doctor; and Blair Plant's Russian émigré brings solemn melancholy to this upbeat, rose-tinted nostalgia. The central trio convince as siblings, bound by intimacy and mutual irritation; individually, Calf fares best as blithe Phyllis and Hardwick has some nice moments as confused, prickly Peter, but Manteghi's skittish Bobbie lacks the gravity to land the great emotional climax.
Still, the real star is the roaring, 60-tonne emerald locomotive, which – accompanied by Craig Vear's excellent soundscape – proves a supreme showstopper. Perhaps not enough to satisfy adult viewers, but for children, it's full steam ahead.
The blessing of Damian Cruden's fluid express staging, which ties together disparate threads through its ever-present tracks, can also be a curse
rating
Explore topics
Share this article