Reissue CDs Weekly: Jane Birkin, Françoise Hardy |

reviews, news & interviews
Reissue CDs Weekly: Jane Birkin, Françoise Hardy
Reissue CDs Weekly: Jane Birkin, Françoise Hardy
Serge Gainsbourg's muse keeps the flame while quintessential French artist gets anniversary reissue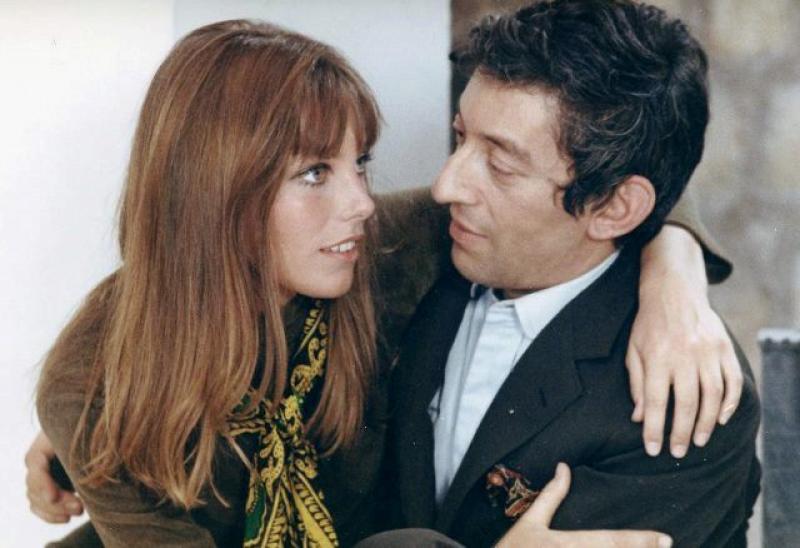 Serge Gainsbourg and Jane Birkin's liaison caught at ground zero while filming 1969's 'Slogan'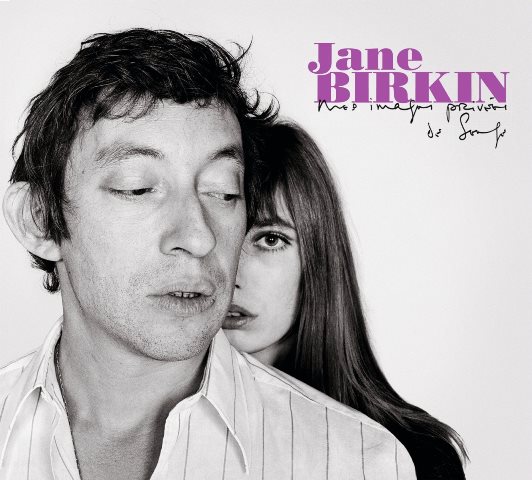 Jane Birkin: Mes Images Privées de Serge / Françoise Hardy: Message Personnel
The bond between Serge Gainsbourg and Jane Birkin still resonates. They met while on the set of the film Slogan in 1969 and were soon a headline-grabbing couple. Although they separated in 1980 and he died in 1991, Birkin still recorded his songs and continues to do so. Françoise Hardy's public profile was more measured, but she was and is central to the fabric of French culture. The coincidence of these two releases being issued in the UK at the same time is about more than each being French. Gainsbourg also wrote for Hardy and his "L'Amour en Privé" appears on 1973's Message Personnel. Coincidentally, each of these releases has been issued in the UK at the same time.
Birkin herself compiled Mes Images Privées de Serge. It is a handsome set: a fold-out digipack contains two CDs and a DVD. The spilt between the two CDs is defined by when Birkin and Gainsbourg were together. Disc one is pre 1980: disc two is from the years after their separation. The opener is an alternate version of "Jane B". Otherwise, everything is familiar. The DVD collects Birkin's home movies of her, Gainsbourg, their children and families. Her narration can be heard in either French or English. Seeing these slices of their personal life is touching. Seeing the passing of time is poignant. Birkin has also recorded spoken introductions to some of the music tracks. The booklet is in keeping with this being a souvenir of Gainsbourg.
Collections tagged as the songs of Gainsbourg or similar abound, often with track selections which seem as though a dart has been flung at a board with song titles affixed to it. This though, is a selection of songs and performances which mean most to Birkin. She inspired him. He still inspires her. She is to him as Yoko Ono is to John Lennon. Her choices veer towards the reflective and observational. This is her narrative of life with and after Gainsbourg. Just as with the DVD, it's a poignant listen.
Hardy's Message Personnel has been reconfigured as a double CD with disc one the original album. No bonus tracks distract. Disc two collects related singles, a clutch of inessential instrumental backing tracks, English- and German-language versions and five performances from radio and TV. The latter are special as Hardy had given up live shows by this point due to stage fright. The two essays in the booklet are perfunctory.
At its best, Message Personnel is wonderfully seductive. But it was a difficult album for Hardy to complete and lacks a unified voice. The Gainsbourg song, "L'Amour en Privé", was from a film soundtrack and doesn't fit the intimate mood suggested by the title. "L'Habitude", a duet with Georges Moustaki, also renders the album less personal. The title track is a classic aural sigh, but this was – unlike her preceding four or five albums – an album where she sacrificed some of her identity.
Hardy's reflections on 'Message Personnel' were not forthcoming for its 40th anniversary. The silence probably says it all
What Message Personnel did have was a style intended to bring Hardy international – especially American – recognition. After having been with independent continental European labels since 1969, she signed with the US-owned Warner Brothers in 1973 and began working with Michel Berger, whose production and songs for Veronique Sanson had drawn her. Sanson was also signed to Warners and her Berger-fashioned Amoureuse album of 1972 attracted international attention but Kiki Dee scored a UK hit covering the title song. Hardy and Berger repeatedly clashed and Message Personnel was almost not completed. The final product was less than 30 minutes long. Despite the syrupy instrumentation and anodyne arrangements, there are gems with a great beauty such as "Pouce, au Revoir" and "L'Attente". Berger's ear for the bland meant Hardy was often swamped.
Each of these releases recasts the familiar. With Mes Images Privées de Serge, another facet of Birkin's feelings about Gainsbourg is revealed. But with Message Personnel, there is no such disclosure from Hardy. Her reflections on the album and her short-lived dance with Berger were not forthcoming for its 40th anniversary release. The silence probably says it all.
Jane Birkin is to Serge Gainsbourg as Yoko Ono is to John Lennon
Explore topics
Share this article