Inspector George Gently, Series 6, BBC One |

reviews, news & interviews
Inspector George Gently, Series 6, BBC One
Inspector George Gently, Series 6, BBC One
Are Gently and Bacchus the most watchable TV detectives since Morse and Lewis?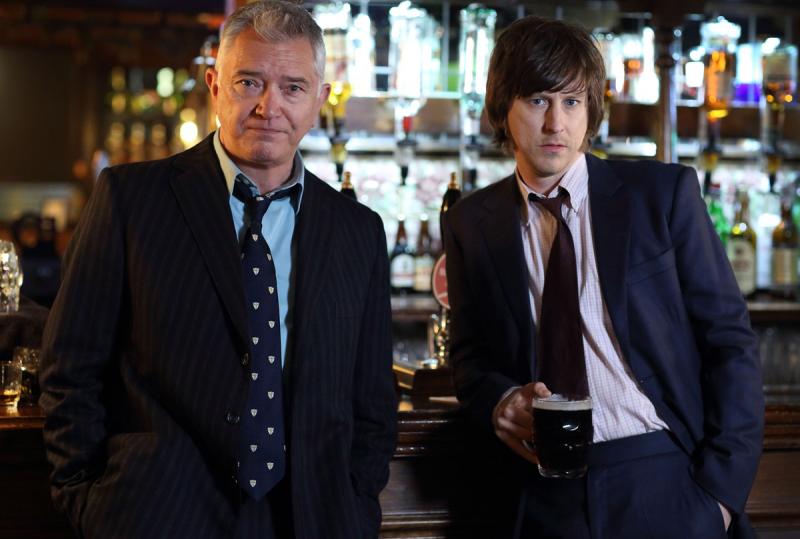 Back from the nearly-dead: Martin Shaw (left) as Gently, with Lee Ingleby as DS John Bacchus
"I like it when you're a bastard," George Gently growled at his sidekick, halfway into the first episode of this sixth series set in 1960s Northumberland, reassuring us that the partnership is very much back on when all appeared to be lost the last time around. And what a terrific opener it proved to be.
The cliffhanger for series five left the inspector (Martin Shaw) and his Detective Sergeant John Bacchus (Lee Ingleby) at the hands of a gunman in Durham Cathedral. Both were shot – in Bacchus's case emotionally shot too – and we picked them up a year later trying to resurrect their working relationship. Bacchus has spent his days in a rehabilitation centre for injured cops, drinking whisky and playing poker with his fellow wounded friends.
Shaw and Ingleby are great on their own but even better combined
But Gently reckons it's time his younger colleague came back to work, ignoring the resignation letter Bacchus has written and telling him he's got to serve a month's notice anyway. A nice, "soft" job is lined up for them to get the show on the road once more. They're off to Newcastle, head-first into a bitter dispute between protesters wanting to stop the demolition of a run-down housing estate and the front-line coppers preserving the peace. Or not. During a riot threatening to spiral out of control, a constable has been beaten and left for dead in a derelict house. The blame has been directed at a squatter, who's been banged up in a cell for the night and then mysteriously found dead the next morning.
Did the copper's colleagues kill him for revenge? Was the victim checked every hour? How come the duty roster has got a missing page? Gently wonders if some of the PCs have turned not just rather un-PC, but downright criminal. He's had enough. Convinced that someone is lying, he figuratively takes Bacchus by the scruff of the neck and makes him care about being a policeman once again. It's exchanges like these that are among the best moments in Tim Prager's script.
The plot unravelled when a rookie female cop was made to take the rap for the squatter's death, but Gently worked out that the beaten-up constable was visiting the squatters not to hit them but to take them food and blankets. Yet while the story was interesting, what really makes George Gently work is its social commentary coupled with possibly the most watchable pair of detectives on screen since Morse and Lewis.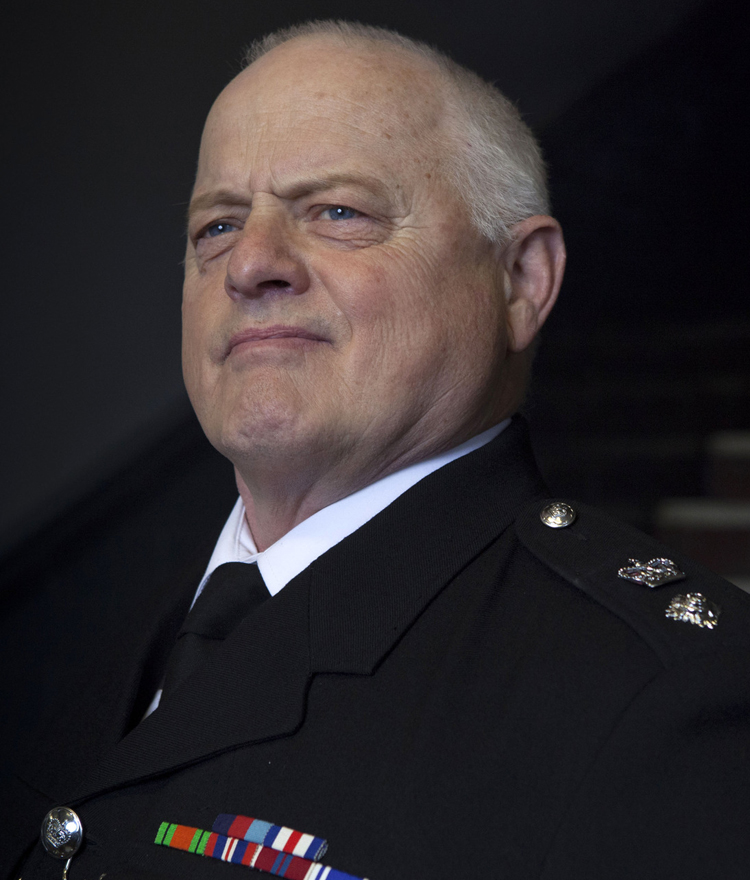 Shaw and Ingleby are great on their own but even better combined. In fact the show, which has sold all over the world, has the appeal of being both familiar yet refreshing; it's rather nice to watch crimes being solved without anyone asking if the mobile phone records have been checked or whether the killer was caught on CCTV (Robert Pugh as Chief Lewington, pictured right). There's a lot of smirking as well – as in the North-East smirk, the smirking that is now banned in pubs and offices all over Britain. And somehow that is fascinating to watch. For me, Gently does it again.