Martin Luther King and the March on Washington, BBC Two/MLK: The Assassination Tapes, BBC Four |

reviews, news & interviews
Martin Luther King and the March on Washington, BBC Two/MLK: The Assassination Tapes, BBC Four
Martin Luther King and the March on Washington, BBC Two/MLK: The Assassination Tapes, BBC Four
Fifty years after his most famous speech, two very different documentaries consider Dr King's legacy
Wednesday, 28 August 2013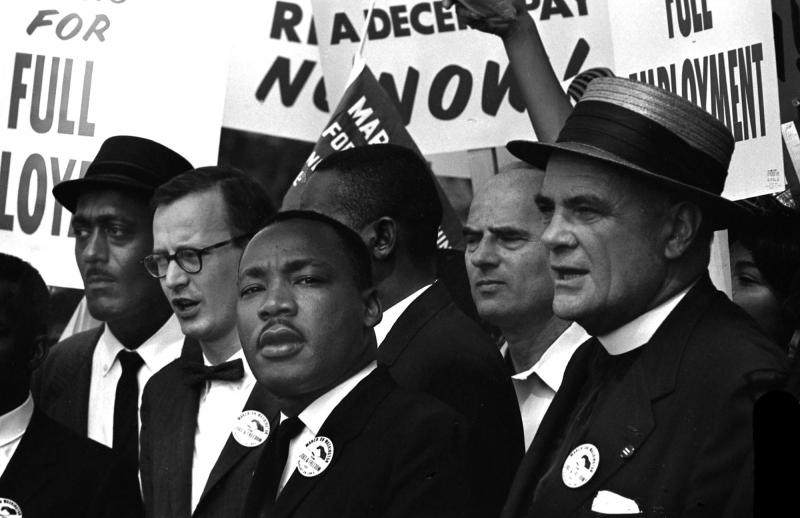 Martin Luther King (centre) and civil rights leaders front the March on Washington
It was only today I learned that, for copyright reasons, it is impossible to use Martin Luther King's iconic "I Have A Dream" speech in its entirety without paying a hefty licensing fee to his estate. That knowledge made it easier to understand why a new documentary to commemorate the 50th anniversary of the March on Washington seemed to gloss over its figurehead's famous words.
That those lines ring with familiarity half a century later is testament not only to King's skills as an orator, but to the activists and civil rights leaders who pulled together what remains one of the largest, and certainly one of the most peaceful, political rallies in US history in a mere two months. Surviving members of the Big Six civil rights organisations - including King's lawyer Clarence B Jones, activists Jack O'Dell and Julian Bond, and former pastor and mayor of Atlanta Andrew Young - share their memories, and discuss the roles played by principal organisers such as unionist leader A Philip Randolph, and the "communist, draft-dodger and homosexual" organisational genius that was Bayard Rustin. O'Dell's small contribution is particularly interesting, given that the organisers were forced by President Kennedy to distance themselves from him due to his "red" sympathies.
The 50 years that have passed since the march is barely any length of time at all
And yet it was this very talking-head style that, interesting as it was, kept pulling the viewer out of the action; turning the programme into more of a history lesson in the abstract than a behind-the-scenes look at one of the most pivotal moments of the 20th century. In context, the 50 years that have passed since the march is barely any length of time at all: Oprah Winfrey remembers being nine years old and picking up the excitement of her family and community, knowing that "this moment was going to be a seminal moment for us". There's a little too much focus on trivia: the white celebrities that responded to the calls to attend from campaigner and performer Harry Belafonte (pictured below right); bland reworkings of protest songs by Peter Yarrow of Peter, Paul and Mary fame. And not enough advantage taken of the presence of so many contributors for whom the events of August 1963 were life, not history.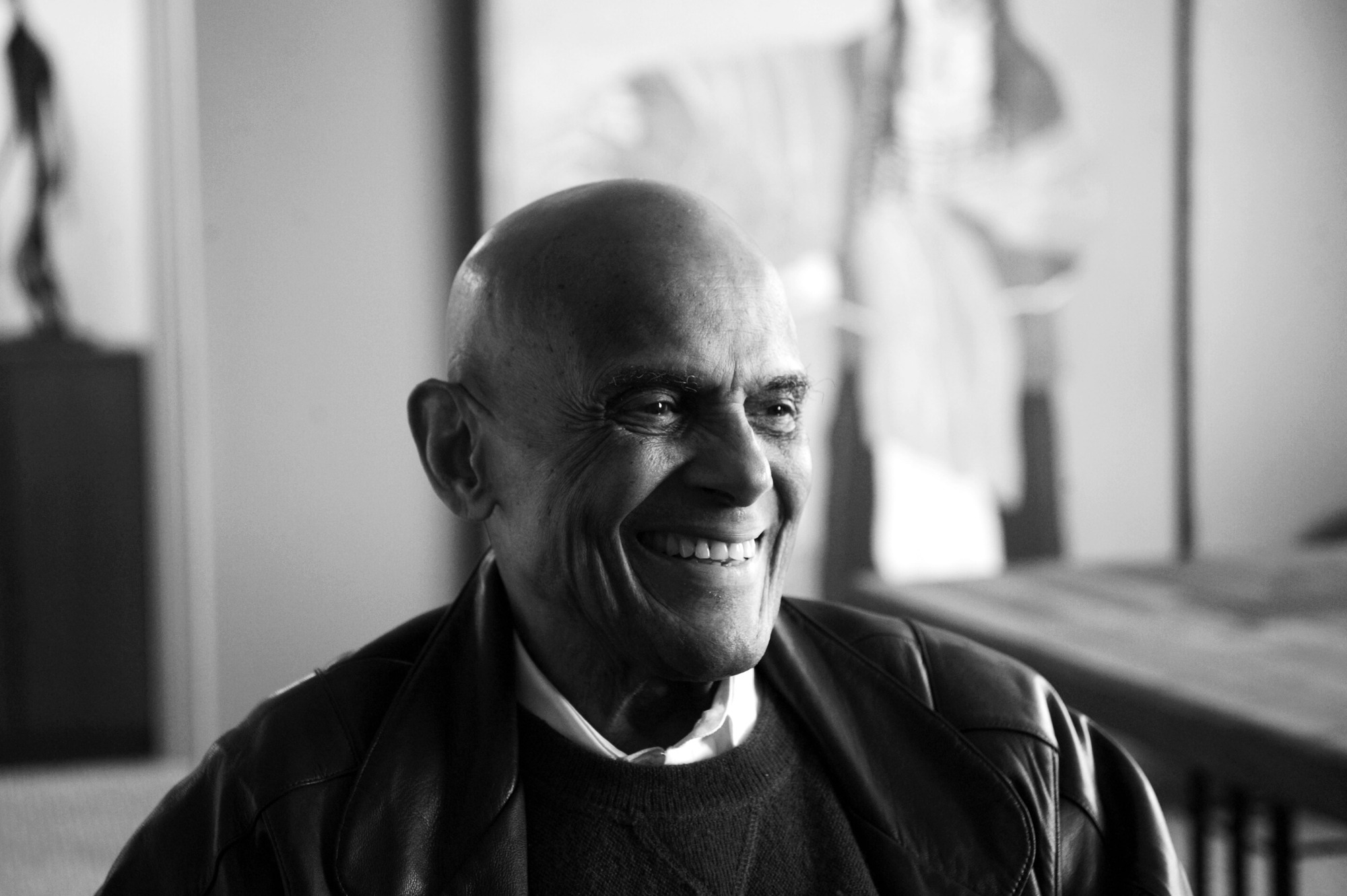 MLK: The Assassination Tapes took a very different approach, effectively using a combination of archive footage and audio reports to grip from the start. In February 1968 the sanitation workers of Memphis began a lengthy strike to protest against years of dangerous working conditions and discrimination, with which King became heavily involved. The collection of contemporary media by academics at the University of Memphis, sensing the vital role these events would play in the civil rights music, began before King's involvement, so provides detailed background to the events leading up to - and immediately following - the shooting at the Lorraine Motel.
What is striking is, despite the note of hope struck at the end of The March on Washington, how little things had changed in the south less than four years later. A demonstration King attended shortly before his death, full of mostly black faces and ending in violence and riot police, could not have been more different from the capital's family-friendly, Dylan-soundtracked events of 1963.
With its only additions the odd subtitle, and its slightly heavy-handed incidental music (with the clue in the title, it's not as if it was building to a surprise twist), The Assassination Tapes is a stark and effective retelling of a shocking and dramatic period in US history. For obvious reasons there is no video footage of the shooting itself, but the combination of still images and police radio is sickening.
Not enough advantage taken of the presence of so many contributors for whom the events of August 1963 were life, not history
rating
Share this article